Feature F1 Unlocked
HINCH'S HEROES: Who does James Hinchcliffe reckon was mega in Mexico?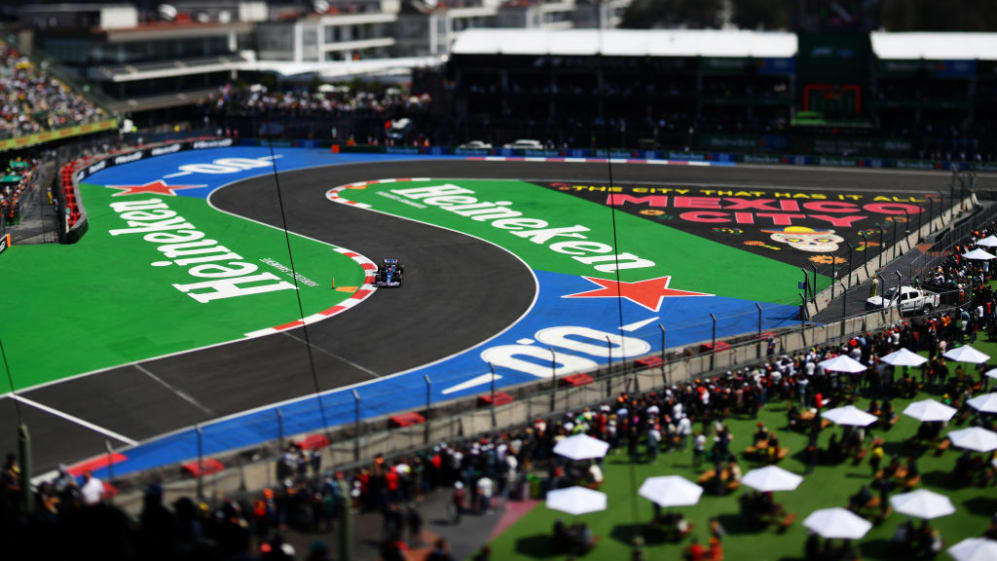 This season, IndyCar star James Hinchcliffe is taking stock after every Grand Prix and presenting his heroes from the weekend, exclusively for F1.com. Here are his picks from the Grand Prix in Mexico City…
Max Verstappen – P1
My thesaurus is running out of synonyms for 'great' to describe Verstappen this season. Once again last weekend, he put on an absolute clinic for all to witness.
READ MORE: Verstappen 'very proud' after record-breaking 16th win of the season in Mexico City GP
Up until Mexico, if you really wanted to nitpick Verstappen and his RB19 to find something to improve on, it would have been starts. Not that his starts have been poor, they just haven't been as utterly dominant as every other aspect of his programme.
Well, Mexico gave us reason to go back to the drawing board to find something else. Twice.
From third on the grid, he rocketed up and split the front-row-sharing Ferraris before he had a chance to get in their slipstream, and led out of the first turn. On a day when drivers were managing tyre temps, brake temps and engine temps, Verstappen still found a way to pull enough of a gap in the first half for a free Virtual Safety Car pit stop.
The subsequent red flag restart hammered home the point that his 'off the line' performance now leaves little room for improvement. And then, in just the second half of the race, he pulled a further 14 seconds over his closest challenger. What Verstappen is doing, and how he is doing it, is truly a sporting sight to behold.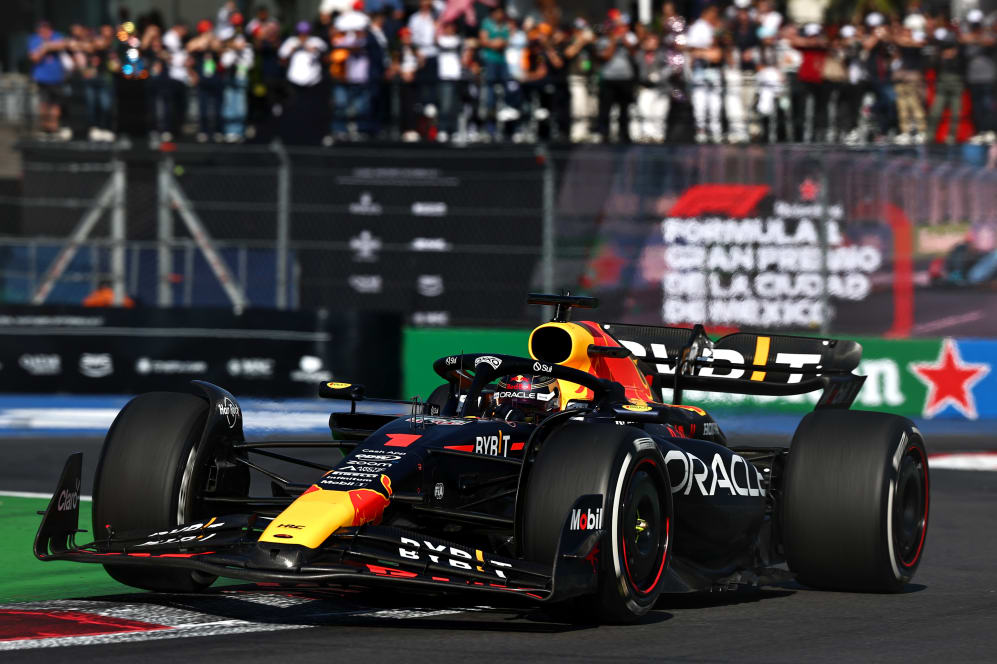 Lando Norris – P5
Starting where he did (down in P17), Norris was always going to have a tall order on Sunday. With the tyre, engine and brake temperature management needed on the day, running in traffic was going to be even more of a performance hit than normal. Apparently, no one told Norris though.
He systemically approached and dispatched car after car, seemingly never staying behind anyone long enough to feel the effects of the hot, dirty air of the car in front.
READ MORE > THE STRATEGIST: What could Norris have achieved with a better grid slot in Mexico?
He had made great progress before a pit stop right before the red flag dropped him several positions. The restart did not go to plan, and he fell a further four places back, which could have led to frustration and desperate driving.
But he kept his cool and went back on the attack. His race pace – not to mention race craft – was incredibly impressive, given all the temperature management required. The only driver close to Verstappen's level of race management, no doubt he would have kept his podium streak alive had qualifying gone to plan.
Alex Albon – P9
Three races in a row, the Williams man has put the Grove squad in the points.
He was another driver starting out of position after the impressive practice pace he showed all weekend failed to materialise in qualifying, and his Q3-worthy lap was deleted for a track limits infringement.
READ MORE: Quick starts key to points finish in Mexico, says Albon
While he could've gone into Sunday with a chip on his shoulder, Albon has one of the calmest demeanours in the car, which, when paired with his high intellect and ability to break down a race strategy on the fly, can pay dividends.
Sunday was another great example of him using this trait to drive smarter, not harder, and extend his points streak another round.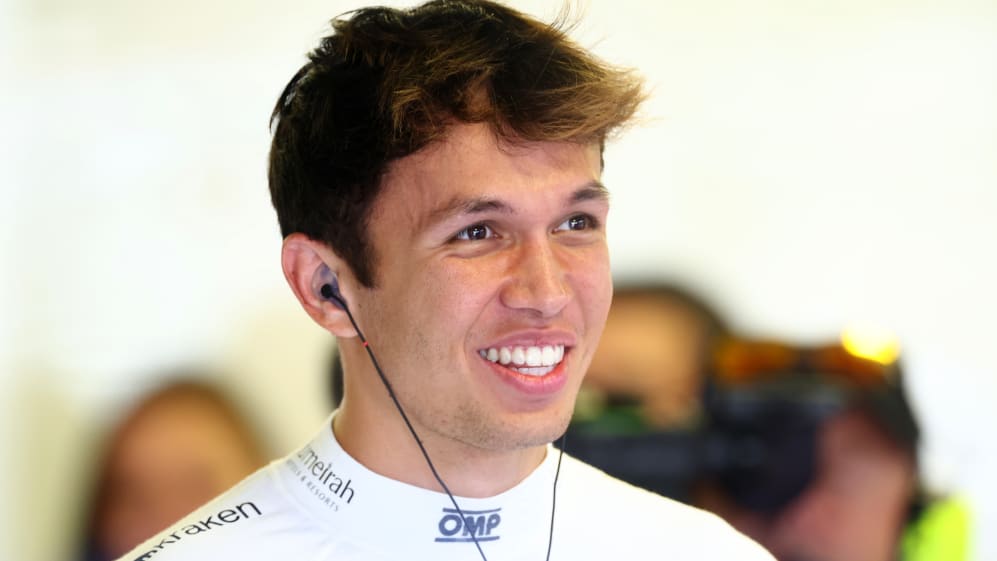 Esteban Ocon – P10
The driver that has more retirements than anyone this year should be pleased to bring the Alpine home in the points.
Mexico saw a few teams gain some unexpected speed, but unlike Austin, Alpine wasn't one of them. We saw Williams, Alfa Romeo and AlphaTauri all more competitive than normal, making life a little more difficult for the French outfit.
READ MORE: Ocon beaming after 'hard fought' point in Mexico – and explains THAT radio message to Haas
In the race, Ocon was incredibly heads up in his wheel-to-wheel moments. He made crucial passes – such as the one he pulled on Nico Hulkenberg for 10th in the final laps – and also showed huge situational and spatial awareness in his battle with the fast-charging Norris.
Side by side into Turn 1, Norris overcooked the entry ever so slightly, and while balancing his car on the limit, Ocon perfectly adjusted his car mid-corner to give Norris just enough space to prevent a collision. While I'm sure he was reluctant to give up the place, contact would have likely robbed him of the chance to score. It was a great read in a high pressure moment of the race.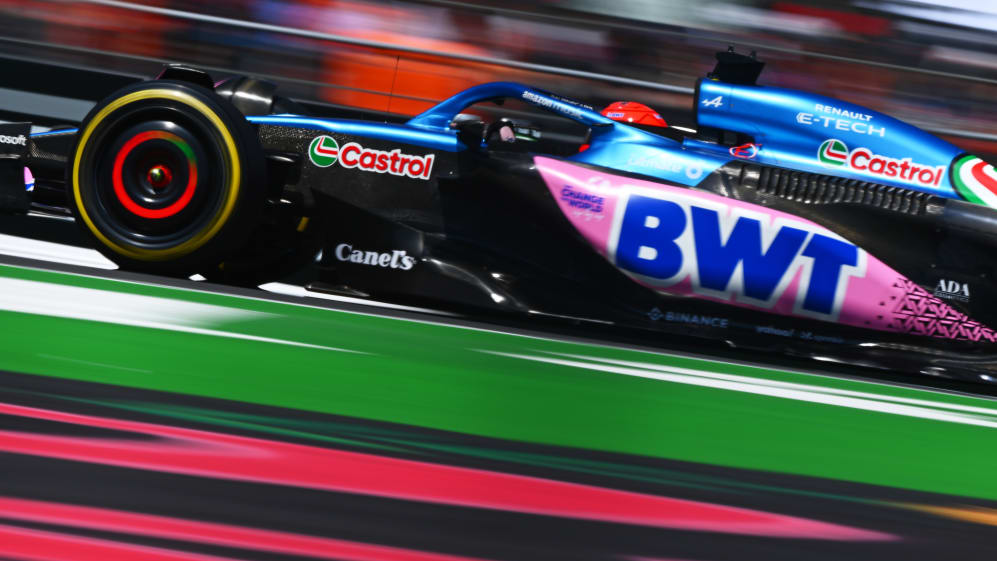 Nico Hulkenberg – P13
Hulk's day would've felt a lot different if the race had been just five laps shorter.
With Haas still struggling to unlock the full potential of their most recent upgrade package – and with the uptick in form from some of the other lower-midfield teams – it was impressive to get a P12 grid spot for Sunday.
F1 NATION: Verstappen's record 16th win of the season and Perez's heartbreak – it's our Mexico City GP review
The team and driver executed well enough throughout the day – all while hoping that Kevin Magnussen's dramatic mechanical failure was a situational one and not something that could affect the sister car – to find themselves holding onto the final point with the end of the race in sight.
The pace wasn't totally there, evident by the queue of cars behind him, but he did a phenomenal job to defend for as long as he did driving a tyre-hungry Haas.
He hasn't scored since Australia, and though the points didn't come in Mexico, he went down swinging, driving well enough to be in that position and then defending sternly but fairly until the bitter end. It's not the result but the effort that gets the praise this week.
To read on, sign up to F1 Unlocked for free
You'll unlock this article and get access to:
Live leaderboard data
Epic experiences and rewards
Money-can't-buy competitions