Feature F1 Unlocked
HINCH'S HEROES: Who makes Hinch's list after the Sprint weekend in Austria?
This season, former IndyCar star James Hinchcliffe is taking stock after every Grand Prix and presenting his 'heroes' from the weekend, exclusively for F1.com. Here are his picks from the Austrian Grand Prix.
Last weekend's race at the Red Bull Ring threw a little of everything at teams and drivers. From changing weather, to a short lap, and the return of the Sprint format, the 20 drivers were presented with no shortage of challenges. Not all the notable drives were rewarded with the finishes they deserved, so let's take a look at who did what in Austria…
Lando Norris – Sprint: P9; Grand Prix: P4
I don't think anyone would be surprised to see Norris's name on the list this week. Right from practice it seemed that the upgrades McLaren brought had helped bring the MCL60 alive. Only having one practice session to suss out any new feelings in the car made the leap to P4 in Friday's mixed conditions qualifying all the more impressive.
One better in the Sprint Shootout showed the pace was genuine, and while he was unlucky to finish the Sprint point-less after losing several positions when the anti-stall kicked in on Lap 1, his recovery drive in the 24-lap dash was mighty impressive, giving high hopes for Sunday.
READ MORE: Norris says McLaren have taken 'a big step forward' after 'surprisingly' good P4 outing in Austria
And he delivered in a big way, managing race pace and showing some of that amazing racecraft we saw in Canada, battling with the likes of Carlos Sainz and Lewis Hamilton.
Finishing only behind the two Red Bulls and two Ferraris was a well earned result given all the challenges of the weekend. The promotion to P4 after post-race penalties was welcome news after missing out in the Sprint.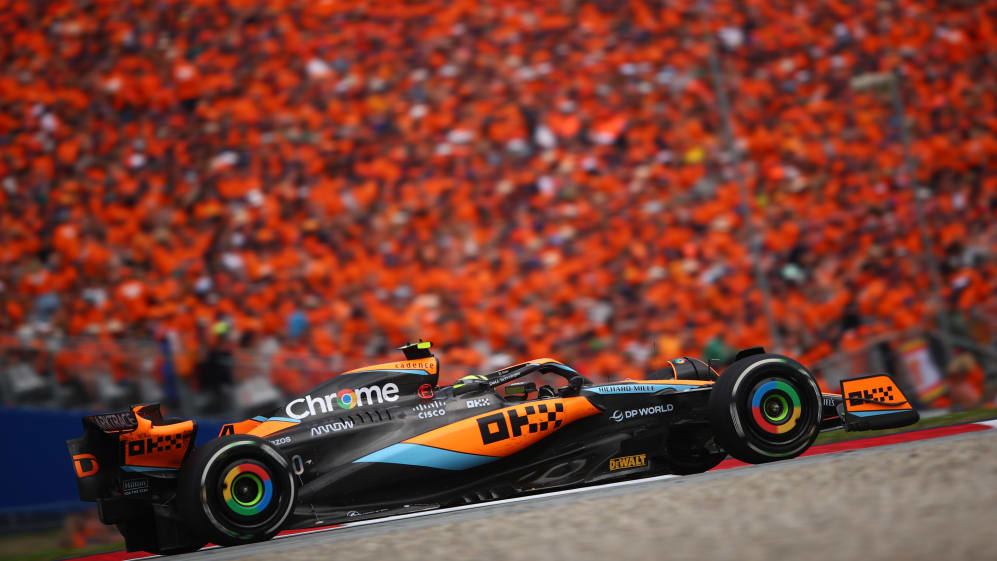 Nico Hulkenberg – Sprint: P6; Grand Prix: DNF
Despite the fact that he technically finished last on Sunday, the work behind the wheel all weekend earns Hulk a spot on the list. From the get-go he had impressive single lap pace, qualifying P8 for the Grand Prix and a staggering P4 for the Sprint.
What highlights the effort was the performance against his team mate, with Kevin Magnussen only managing P19 for Sunday and P10 for Saturday, with his SQ3 time some nine-tenths off Hulkenberg's.
READ MORE: 5 Winners and 5 Losers from the Austrian Grand Prix – Who was superb in Spielberg?
The Haas has struggled for race pace for a while, but Hulkenberg thrives in mixed conditions and kept several much faster cars behind him for a lengthy portion of the Sprint, managing to grab three points at the flag.
Sunday was always going to be a tall order from further back on the grid, with the longer race highlighting Haas's race pace deficit, but an expired engine robbed him of seeing what he could pull off. That aside, the performance from the cockpit was strong all weekend.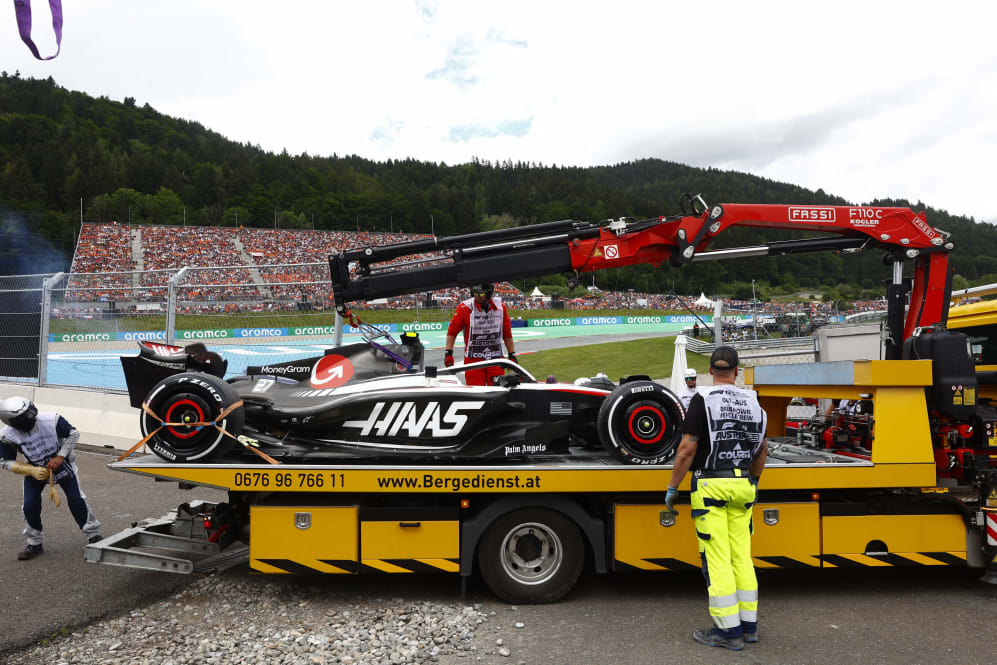 Carlos Sainz – Sprint: P3; Grand Prix: P6
Sainz will be frustrated leaving Austria credited with only a sixth-place finish, and rightly so. He was very much on the pace with Charles Leclerc in the sister Ferrari all weekend, out-qualifying him in the Sprint Shootout and being only one spot behind for the Grand Prix.
He finished the Sprint in P3, or what's effectively known as 'first in class' given Red Bull's current pace advantage. On Sunday, his form was even better. He seemed to easily have the pace to drive up to, and away from Leclerc, and despite pleading his case on the radio, he was forced to hold station, which is an infuriating position to be in as a driver.
READ MORE: Sainz frustrated to miss out on Austrian GP podium after 'playing the team game'
This handicap was exacerbated when the Virtual Safety Car was triggered, meaning he had to stack up behind Leclerc in the pits and lose even more track position. After his first stop, he set about dispatching the cars between him and his team mate decisively, but had to use more of his tyres to do so – this battling probably contributing to his track limits issues – meaning he ran out of steam to keep Sergio Perez behind late in the race.
He toed the Ferrari line and was a good soldier, but one can't help but think that there could've been two Prancing Horses on the podium if they'd let Sainz run the race he was capable of.
Logan Sargeant – Sprint: P18; Grand Prix: P13
The young American has had a bit of a baptism of fire in his rookie season, but the race in Austria will definitely be a highlight up to this point in the year.
Far from being a flashy drive, it was a steady and patient performance that netted him his best finish since the season opener.
READ MORE: STRATEGY UNPACKED – Were Russell, Albon and Hulkenberg right to gamble on tyre switch in the Sprint?
While he didn't qualify particularly strongly, he made some good passes on track in the opening stint, had a solid strategy, and he used the fact the Red Bull Ring nicely suits his Williams' strengths to finish only two places behind team leader Alex Albon – and maintain a consistent gap to 12th place Esteban Ocon through the last stint.
A bit of an improvement on Saturdays will surely reward consistent drives like this with his first World Championship points. Yes, the track limits penalties were messy and that type of thing needs to cleaned up, but it was still a drive that shows progress.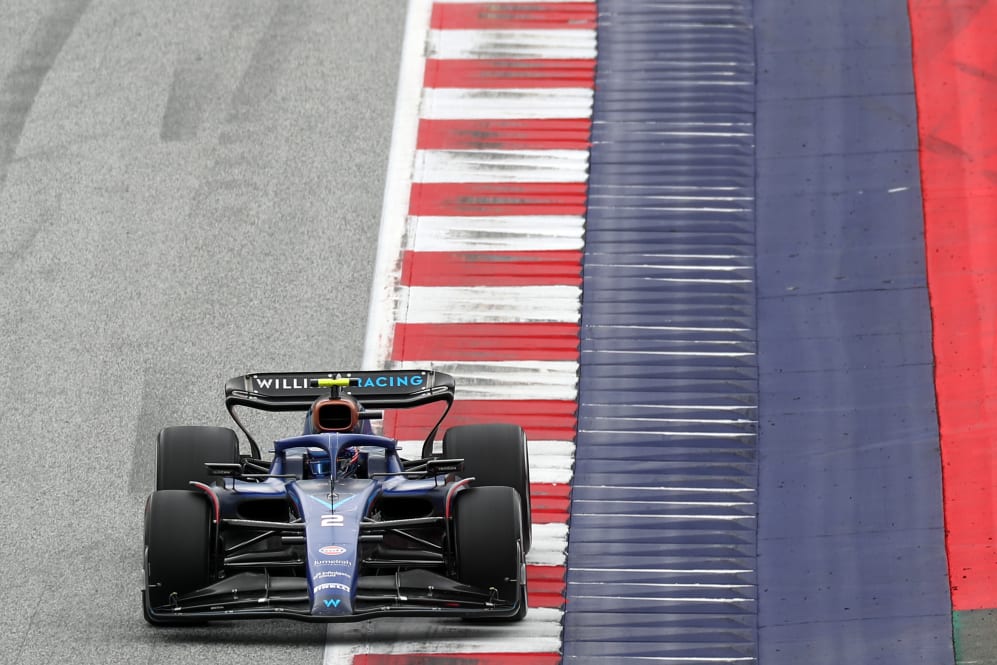 Max Verstappen – Sprint: P1; Grand Prix: P1
Despite his record of late, it's been a few rounds since I've included Max on the list. Obviously not through the lack of effort or results on his part, but you have to spread the wealth!
That said, this weekend was another stark reminder of just how elevated Verstappen's game is right now. To have the championship lead that he has and still be willing to race your team mate – of all people – as hard as he did on the opening lap and in the Sprint, in wet conditions, putting his car on the grass at 200-ish miles per hour, is truly astonishing.
F1 NATION: More Max magic on a scintillating Sprint weekend – it's our Austrian GP review
The same can be said about his late race pit stop to go for fastest lap, which he easily delivered. His dominance is such that he has to relish those little battles since, at the moment, no one is quite able to challenge him regularly.
Max is a racer who lives for those wheel-to-wheel exchanges, and in the event he finds himself in one right now, he has to prove that his time cruising out front hasn't dulled his racecraft. It's affirmation to himself, as well as a reminder to the rest of the grid, that he is unstoppable at the moment.
To read on, sign up to F1 Unlocked for free
You'll unlock this article and get access to:
Live leaderboard data
Epic experiences and rewards
Money-can't-buy competitions