Feature F1 Unlocked
HINCH'S HEROES: Who makes Hinch's top 5 after the Spa Sprint weekend?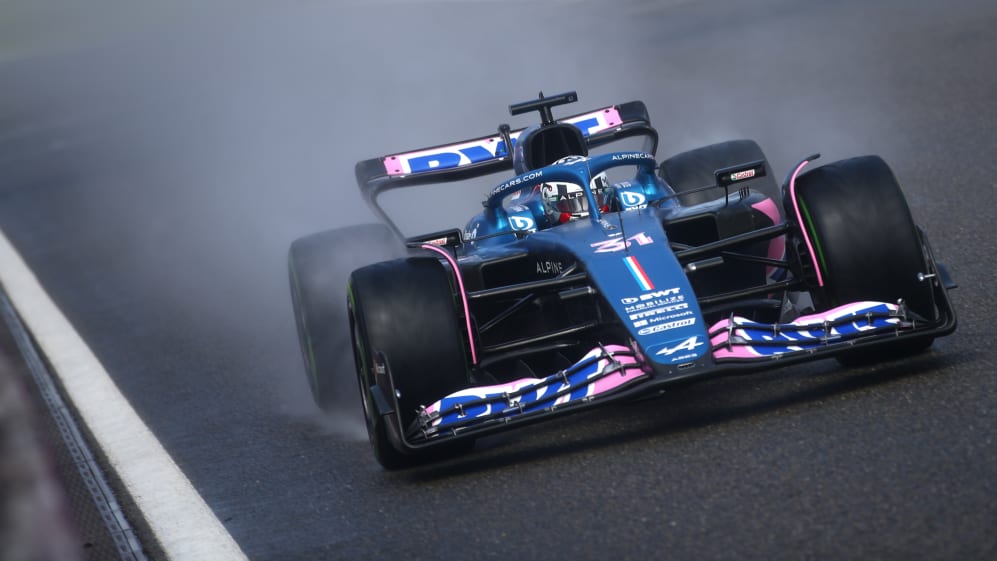 This season, former IndyCar star James Hinchcliffe is taking stock after every Grand Prix and presenting his 'heroes' from the weekend, exclusively for F1.com. Here are his picks from the Belgian Grand Prix…
Max Verstappen – Sprint: P1; Grand Prix: P1
If you're breaking records, you must be doing something right. Spa may not have been a surprising result for Verstappen – even with his Sunday penalty – but this weekend once again highlighted how on his game he is.
READ MORE: Marko names only 2 drivers who would be 'nearer' to Verstappen than Perez – but says 'nobody can beat Max at the moment'
He took pole for both the Sprint and the Grand Prix, battling weather and changing track conditions – as well as a run plan that nearly cost him a place in Q3 on Friday. The Sprint was a straightforward affair, but it was his form in the Grand Prix that most impressed.
Romping to the lead from sixth on the grid by Lap 17 was pretty standard Verstappen behaviour. But what he did from there was exceptional, blitzing P2 (and his team mate Sergio Perez) by 22 seconds in 27 laps. That kind of performance is otherworldly.
He had an interesting exchange with his race engineer who implored him to look after his tyres, noting the degradation they'd seen on others, as well as, I'd imagine, some of the data coming from the car.
But Verstappen is so tuned in to what his car and tyres are doing that he basically ignored the message, more confident in what he felt than what the engineers saw. That kind of connection to your car and self confidence operating in perfect harmony is a rarity in this sport at any level.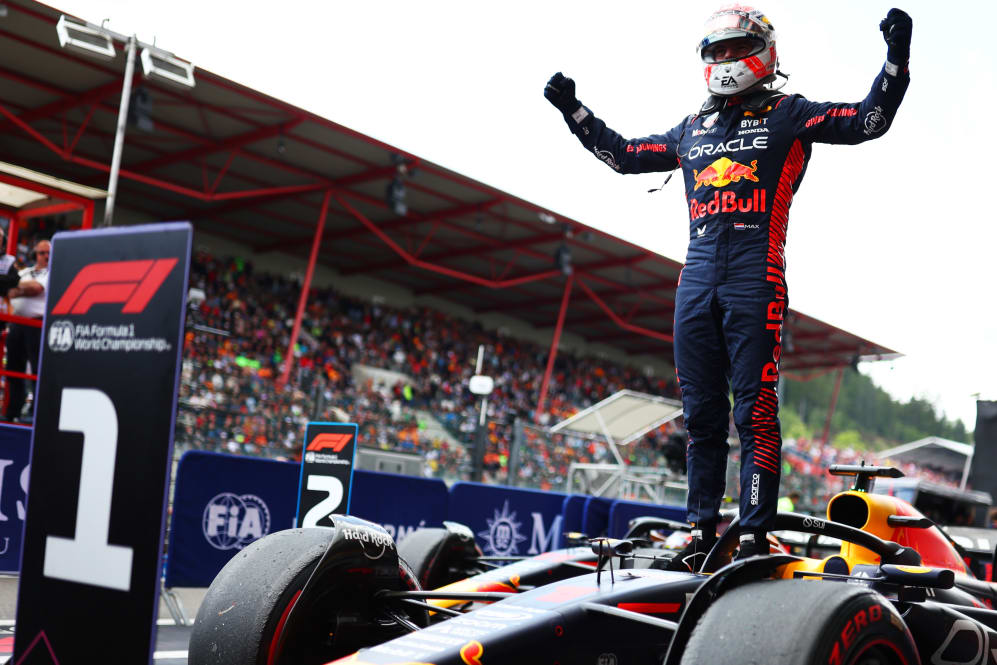 Oscar Piastri – Sprint: P2; Grand Prix: DNF
As McLaren have improved their form, so too has the team's rookie wheelman. Back-to-back impressive runs at Silverstone and the Hungaroring have really revealed some of the true potential he possesses.
Those great results aside, Spa might have been the strongest weekend yet. Yes, contact on Lap 1 on Sunday ended his Grand Prix early, but his qualifying form and his calmness under pressure while leading on Saturday were true highlights.
READ MORE: Piastri revels in 'day I won't forget' after leading laps for first time in his F1 career
Spa is a difficult circuit to master, and there was very little running in any kind of consistent conditions, but Piastri seemed to comfortably have the edge on his highly rated team mate Lando Norris.
It surely must have been the most pressure-packed weekend of the year, and he nailed every element. He didn't quite get his first F1 podium this weekend, but he showed it's only a matter of time before he does.
Yuki Tsunoda – Sprint: P18; Grand Prix: P10
Tsunoda came into the weekend under a tremendous amount of pressure. Daniel Ricciardo did a stellar job in his first AlphaTauri outing in Hungary, putting extra attention on Tsunoda, who has been one of the standouts in 2023 so far.
Yes, Ricciardo had a lap deleted in Q1 that would have easily seen him advance, but at the end of the day, Yuki was the driver that got it done in a tricky qualifying.
READ MORE: 6 Winners and 5 Losers from Belgium – Who mastered the ever-changing conditions in Spa?
Eleventh to 10th on race day might not seem like the most spirited performance, but Tsunoda made some impressive passes early, and that put him in a position to still get a point when it all shook out later.
Coming off the back of the Danny Ric return that got so much attention, the pressure would have been at an all time high for Yuki, but he didn't let it take away from the flare he has been driving with. As much as Hungary reminded people that Ricciardo still has plenty of life left in him, Spa reminded people that it's no fluke that every point AlphaTauri has this season has come from the young Japanese racer.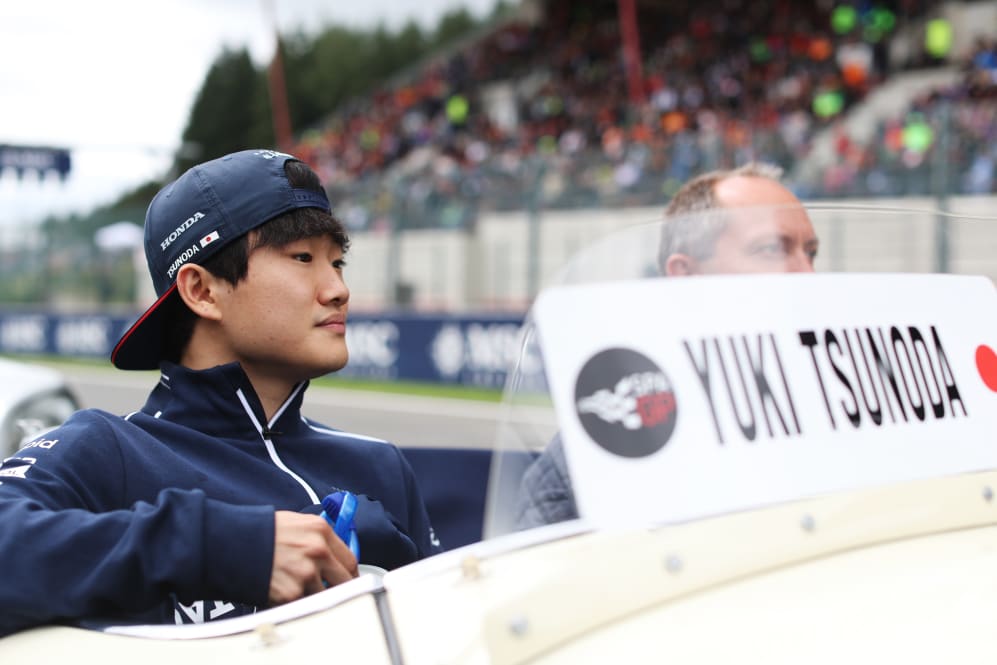 Charles Leclerc – Sprint: P5; Grand Prix: P3
A third place in 2023 is basically a 'first in class'. That being the case, Leclerc deserves praise for this weekend's performance, not just because he was the closest to Red Bull, but as a driver who has criticized his own 'mixed conditions' performance this year, he has put the work in to put himself in the conversation with the best when conditions get tricky.
It's so hard to get across how tough it is driving these cars in those particular conditions, but the quick-studying Leclerc excelled. Surviving every environmental hurdle placed in front of him, he went on to a relatively quiet 'best in class' result.
READ MORE: 'It's been a positive weekend' – Leclerc pleased with podium in Belgium but says Ferrari still have 'a lot of work to do'
The fact he finished only 10 seconds behind Sergio Perez in a vastly superior Red Bull car tells me maybe the Ferrari has some untapped potential.
It was another somewhat lonely race (if not eventful!) but a maximized result, which is exactly what Ferrari need right now. It was a great result for Leclerc on a day when his team mate was forced to retire early.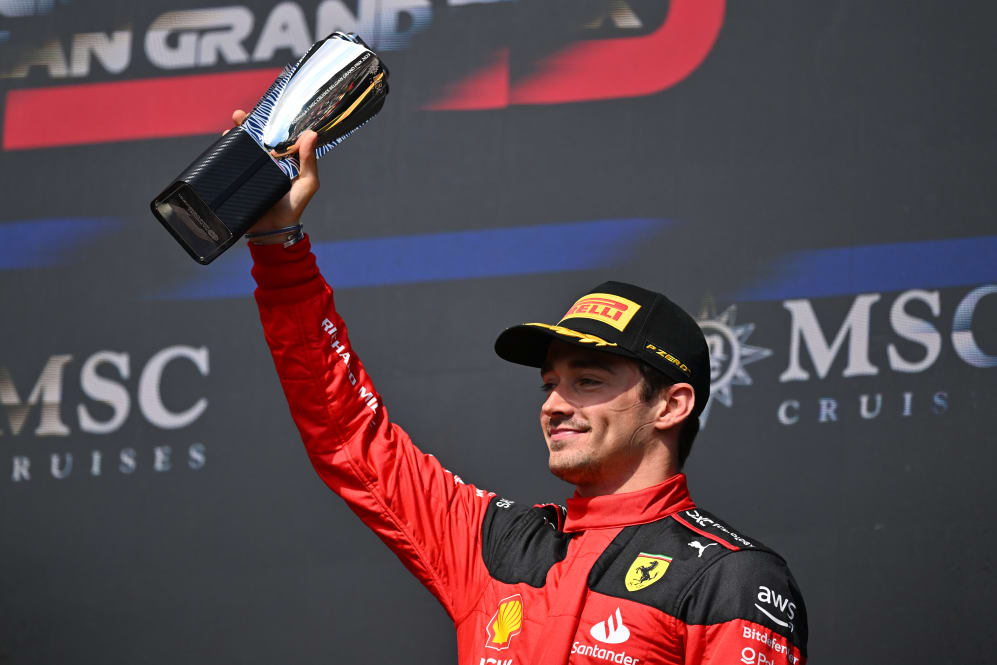 Esteban Ocon – Sprint: P9; Grand Prix: P8
Going from 14th to eighth in the Grand Prix was the perfect reward for Ocon after just missing out on the points in the Saturday Sprint.
A combination of a good first stint and a well executed strategy got Ocon into a position to bring home a few points.
HIGHLIGHTS: Watch the action from an exciting Belgian Grand Prix as Verstappen makes it eight in a row
The real highlight from the driver's seat must have been that late race pass on Tsunoda into Les Combes. The commitment and precision required (from both drivers) to pull that move off was massively impressive.
Trusting not only yourself and your car in a move like that, but also that the car you're passing will give you the racing room needed to make it happen, is truly like taking a leap of faith. In this case, it worked out. The Alpine had more pace this weekend and Ocon capitalized on it, which is exactly what he needs to do at this point of the season.
To read on, sign up to F1 Unlocked for free
You'll unlock this article and get access to:
Live leaderboard data
Epic experiences and rewards
Money-can't-buy competitions