Feature F1 Unlocked
HINCH'S HEROES: Who stood out during an action-packed weekend on the streets of Jeddah?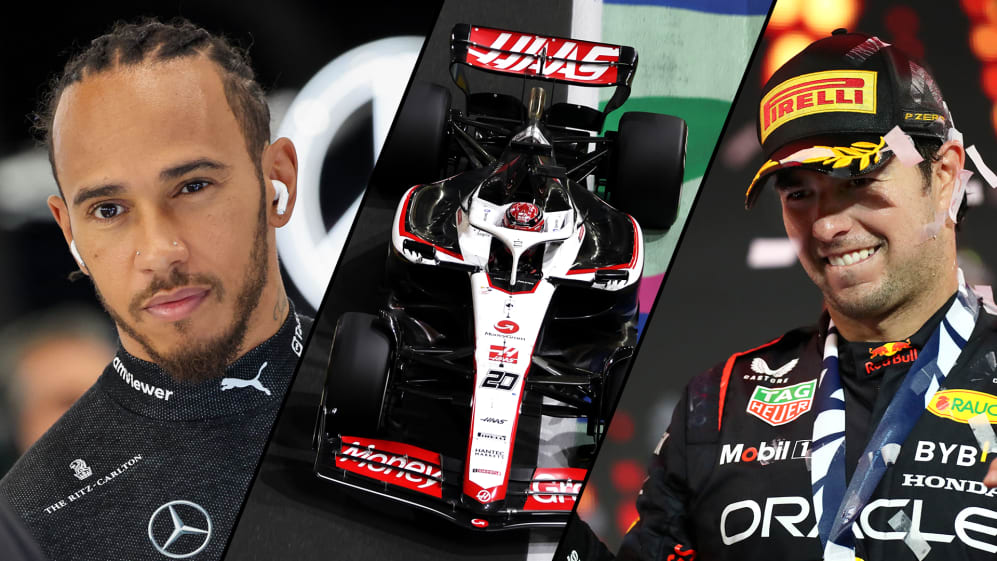 In his new-for-2023 column, former IndyCar star James Hinchcliffe takes stock after every Grand Prix and presents his 'heroes' from the weekend. Next up, it's his selection from a dramatic weekend in Saudi Arabia…
After what was likely a welcome weekend off coming from two weeks of pre-season testing and racing in Bahrain, the Formula 1 paddock reassembled in Saudi Arabia for the second round of the 2023 campaign.
WINNERS AND LOSERS: Who thrived under the lights at the Saudi Arabian Grand Prix?
Red Bull's Bahrain performance still top of mind, it was thought – hoped may be more appropriate – that the unique characteristics of the Sakhir track highlighted their strengths, and that the fast, flowing nature of the Jeddah Corniche Circuit might bring the field closer together.
It wasn't to be, as it was all Red Bull, all the time – save for Fernando Alonso's spirited start and three laps out front – as the team brought home a second successive one-two.
The midfield battle behind was predictably tight though, so let's take a look at some of the standout performances…
Lewis Hamilton – Mercedes
It was a seemingly quiet race from Sir Lewis, but it was an impressive run considering how Hamilton spoke throughout the weekend about feeling disconnected from the car.
He failed to find the set-up sweet spot (and subsequent lap time) of his team mate, George Russell, and was behind Russell in every on-track segment but one. These can all be confidence-crushing factors for a driver, especially at a track like Jeddah, with its incredibly high speeds and zero room for error.
READ MORE: Hamilton points out the 'biggest issue' he faced on the way to P5 in Saudi Arabia
He did exceptionally well at the start to maintain position despite being on the hard tyres in a sea of mediums, and was forced to stop earlier than planned when the Safety Car was deployed to retrieve Lance Stroll's Aston Martin. That meant having to manage the mediums well enough to last 30 laps.
It could not have been easy for Hamilton, but he pulled it off and brought home a fifth place, only one spot behind Russell, who had started three places further up the grid.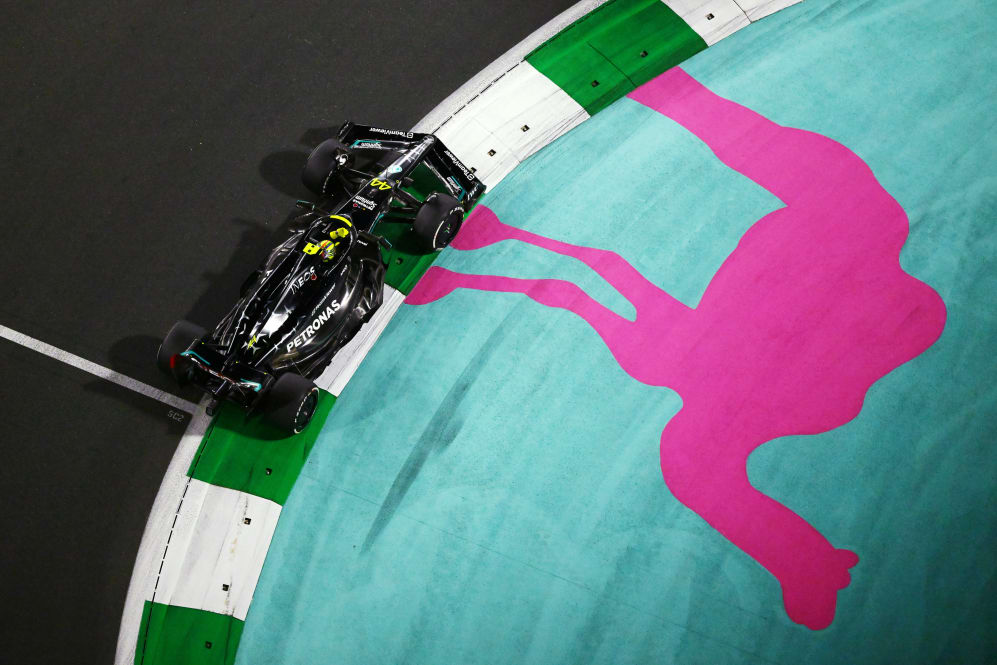 Yuki Tsunoda – AlphaTauri
There is a lot of pressure on Tsunoda this year, as he starts his third season in Formula 1. Looking for him to perform in a car that's fallen well short of pre-season performance goals, he pulled off an impressive drive from P16 on the grid.
At the start, he made up spots on track and ran as high as sixth, as most of his immediate competition dived into the pit lane to switch to the hards. The Safety Car worked to his advantage, seeing him emerge from the stops in eighth.
SAY WHAT?! Russell's confusion, traffic chaos and joy for Perez all feature in the best team radio from Saudi Arabia
The two vastly superior Alpines made quick work of Tsunoda, but it was then Kevin Magnussen's Haas that spent the next 21 laps hounding the AlphaTauri. Never more than two seconds behind, and often within DRS range, it took Magnussen until Lap 47 of 50 to finally take the final points-paying position.
Even though he wasn't rewarded with a championship point, Tsunoda drove with ever-increasing maturity to resist that kind of pressure for that long.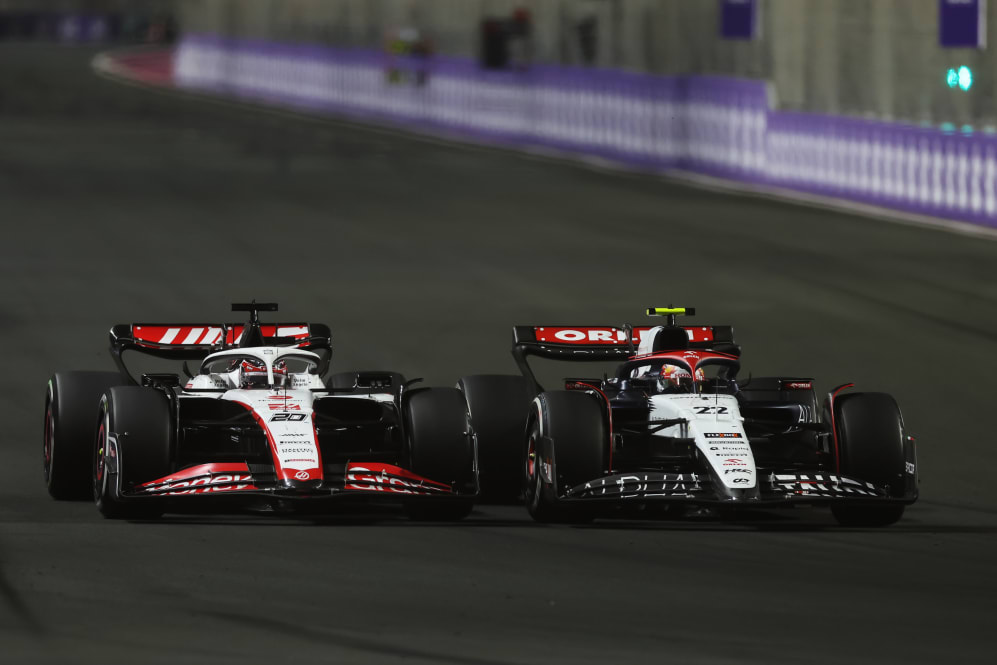 Kevin Magnussen – Haas
Out-qualified by his team mate for the second race in a row, K-Mag was no doubt eager to bring home a strong result. He showed some great racecraft early on, swapping places with Nico Hulkenberg a few times, before settling in 11th for the Safety Car restart.
With his first point of the season in sight, he focused in on Tsunoda's gearbox and went to work. Spending so long staring at the back of another car, feeling you clearly have the pace advantage, can be incredibly frustrating from inside the cockpit. It often leads to desperate lunges and/or car-to-car contact.
READ MORE: Magnussen 'really happy' after last-gasp pass on Tsunoda clinches point at Jeddah
Magnussen did not let the frustration get to him, picked his moment, and pulled off the pass to earn his team their first point of the season.
Pierre Gasly – Alpine
This might seem an odd choice considering last race he made up more spots than anyone and this week he finished where he started, but it was another solid night from Gasly.
He was on the most common medium-hard tyre strategy, and despite being out-qualified by his team mate, spent the latter half of the race within two seconds of Esteban Ocon, as Ocon fell back two spots from his starting place.
READ MORE: 'We definitely want more' – Ocon and Gasly left with mixed emotions after 'lonely' race in the top 10 at Jeddah
The rivalry between these two is fierce, and Sunday was a great example of taking the points on offer rather than forcing the issue, and maybe a mistake, by trying to catch your team mate. Two points finishes from two races, and Gasly is still getting familiar with the car and team.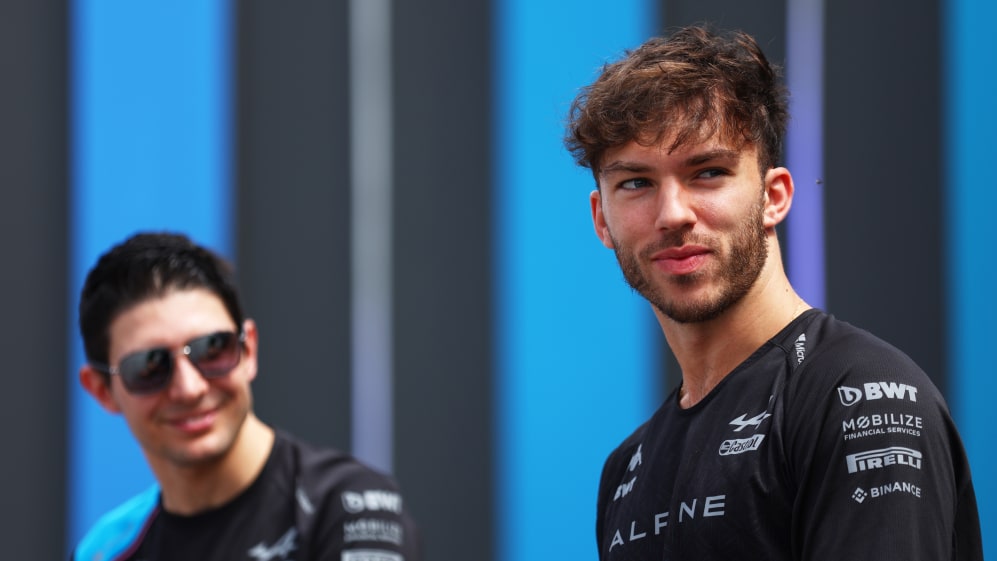 Sergio Perez – Red Bull
Last time out I saved the last spot on this list for a driver in Fernando Alonso who certainly got the attention and accolades during the race – and this week I'm doing the same.
We all saw the impressive drive from Checo, but let's look at why it was so good. Being out-run to the first corner by Alonso, he easily picked off the Aston Martin and started a Max Verstappen-esque drive into the distance.
READ MORE: Perez details 'intense' finale after holding off Verstappen to win at Jeddah
The Safety Car eliminated his lead, and left only two cars between him and Verstappen with over half the race still to run. This is where Perez lit it up and opened a five-and-a-half second gap to second place by the time Verstappen got there.
The gap after the subsequent 25 laps to the flag? Five and half seconds. Perez went lap-for-lap with the best in the business in equal machinery – and truly earned the win that escaped him here last year.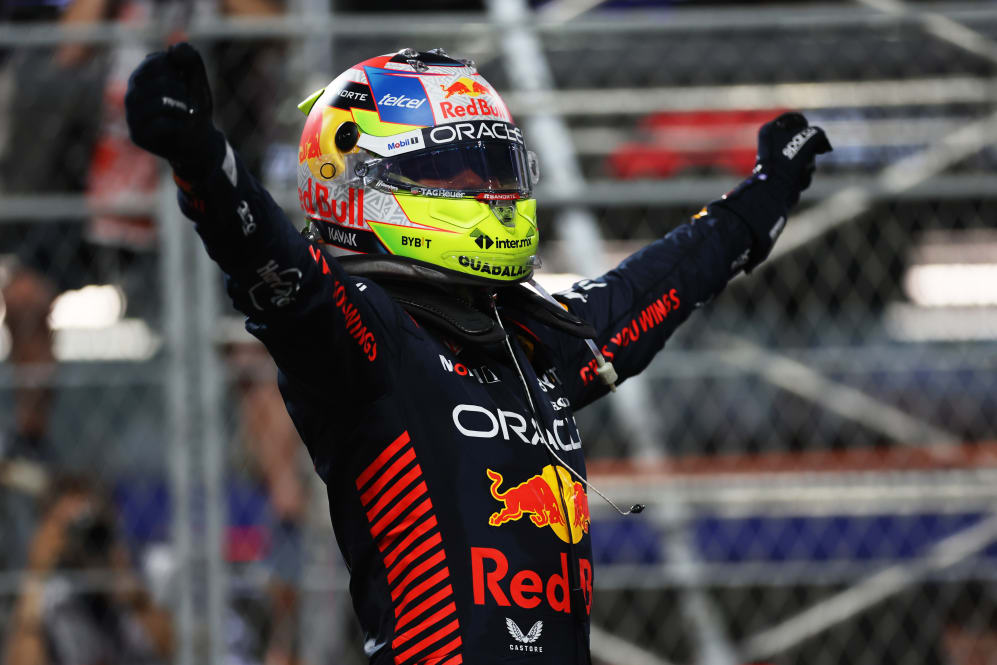 To read on, sign up to F1 Unlocked for free
You'll unlock this article and get access to:
Live leaderboard data
Epic experiences and rewards
Money-can't-buy competitions