Feature F1 Unlocked
HINCH'S HEROES: Who's top of Hinch's list after the Sprint weekend in Texas?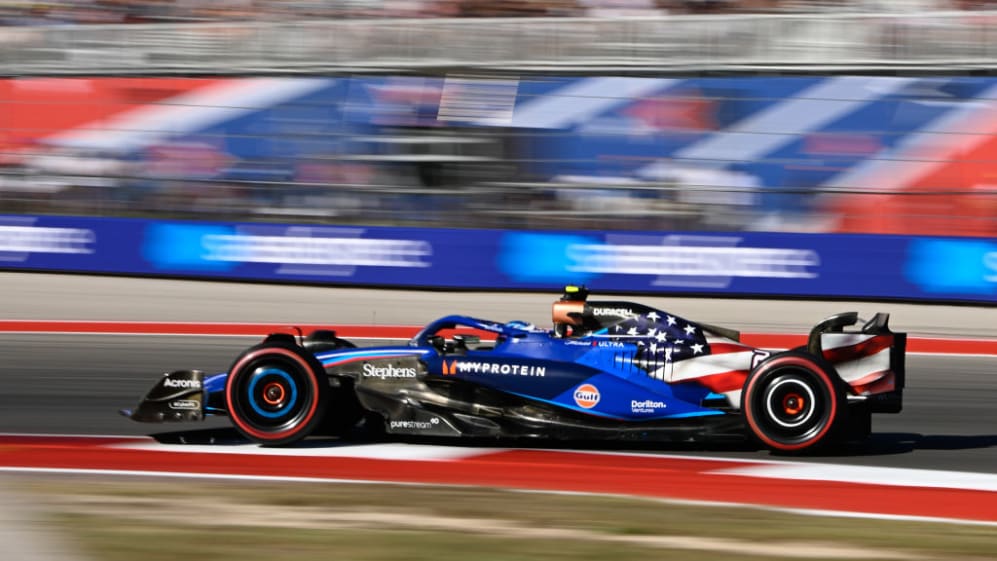 This season, IndyCar star James Hinchcliffe is taking stock after every Grand Prix and presenting his 'heroes' from the weekend, exclusively for F1.com. Here are his picks from the Sprint weekend at the Circuit of The Americas…
Max Verstappen – Sprint: P1; Grand Prix: P1
Let's start up front this week with the man, the myth, the legend… Max Verstappen. The champ has never given us reason to think there is any weakness in his mental game, but he was tested several times throughout the USGP weekend and came out on top every time.
READ MORE: Exactly how did Verstappen negate a brake problem to rise from P6 and take the win?
Firstly losing pole for Sunday's race due to a minor track limits infringement was a blow to the Dutchman, after it was clear the team hadn't got the car in the desired window after the sole hour of practice.
But he took that in stride and said it would make for a 'fun' Sunday. Despite not being able to change the car, he took pole for the Sprint race – in which he systematically trounced the opposition.
Then, on Sunday, with a third row grid spot, a car with a massive brake issue, and some serious competition from both McLaren and Mercedes, he managed what he had available to him and brought home the ailing Red Bull up front.
There were a few times over the weekend where he could have let circumstances affect his performance, but once again he was flawless. Nursing a broken car with Lewis Hamilton chasing you down in the dying stages of a Grand Prix is pretty much worst case scenario, but Verstappen did exactly what he had to do.
Yuki Tsunoda – Sprint: P14; Grand Prix: P8
Tsunoda did an excellent job in Friday afternoon's qualifying to secure 11th on the grid for Sunday. Getting up to speed on these Sprint weekends – with only an hour of practice – can be immensely challenging, but the AlphaTauri rolled onto the track in a reasonable window and Tsunoda duly delivered.
Saturday was a bit messy, as he missed his final qualifying lap due to do a mistimed out lap, so all eyes were on the Grand Prix and some potential points.
READ MORE: Tsunoda reveals his 'heart attack' moment in Austin
He had a fairly straightforward race, keeping decent midfield pace and not losing anything to the cars around him, ultimately capitalizing on retirements to find himself P10 with a handful of laps to spare. At this stage, AlphaTauri saw an opportunity – with a healthy margin over Alex Albon – to go for a bonus point for fastest lap.
It's not something Tsunoda had ever attempted before, and with only one lap to get it done, he hit his marks, nailed the lap and doubled his tally from one point to two. Further disqualifications for Lewis Hamilton and Charles Leclerc added three more points on what was a huge result for Tsunoda.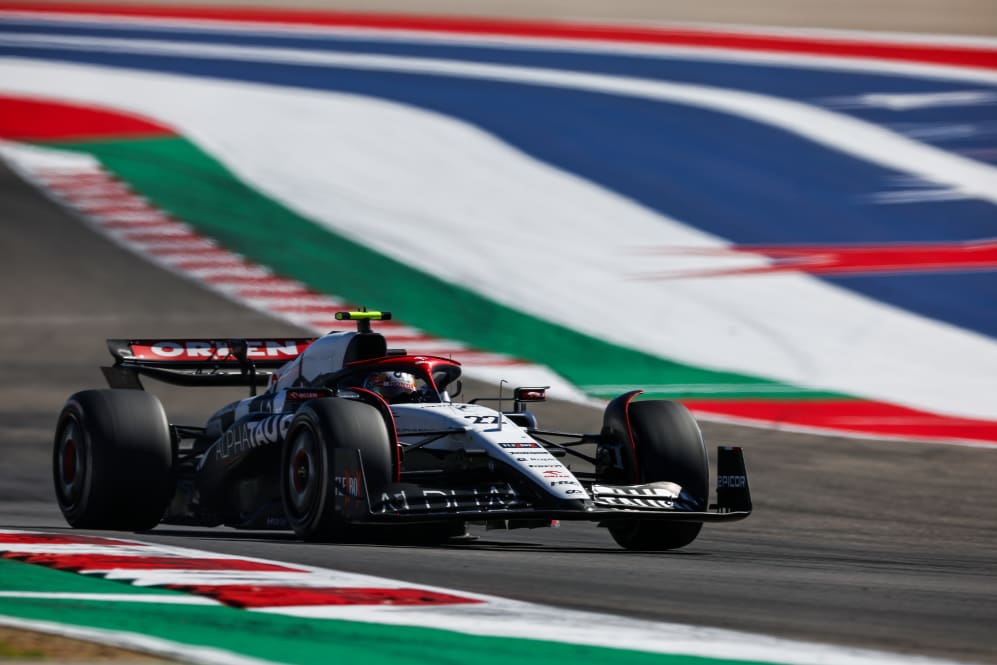 Logan Sargeant – Sprint: P19; Grand Prix: P10
Sargeant recorded his first ever world championship points after the DSQs for Hamilton and Leclerc, but he was on this list anyway before the post-race scrutineering thanks to his mature drive to 12th.
It wasn't looking rosy for the American rookie early in the weekend, when he could only manage P20 in both qualifying and the Sprint Shootout. With Haas and Aston Martin opting for setup changes and a pit lane start, he took the green from P16, right behind team mate Albon.
READ MORE: Sargeant reflects on breakthrough F1 point in Austin after Leclerc/Hamilton disqualifications
The goal for Sargeant at this stage is mistake-free races and to close the gap to Albon. In the race, he ran quick and incident free, rarely having more than one car between him and his team mate, and ending the race a very respectable 12th, only seven seconds down the road from the sister car.
The points are a welcome bonus for a driver who's had a rough summer, and hopefully the result boosts his confidence going into the remaining stretch of the season.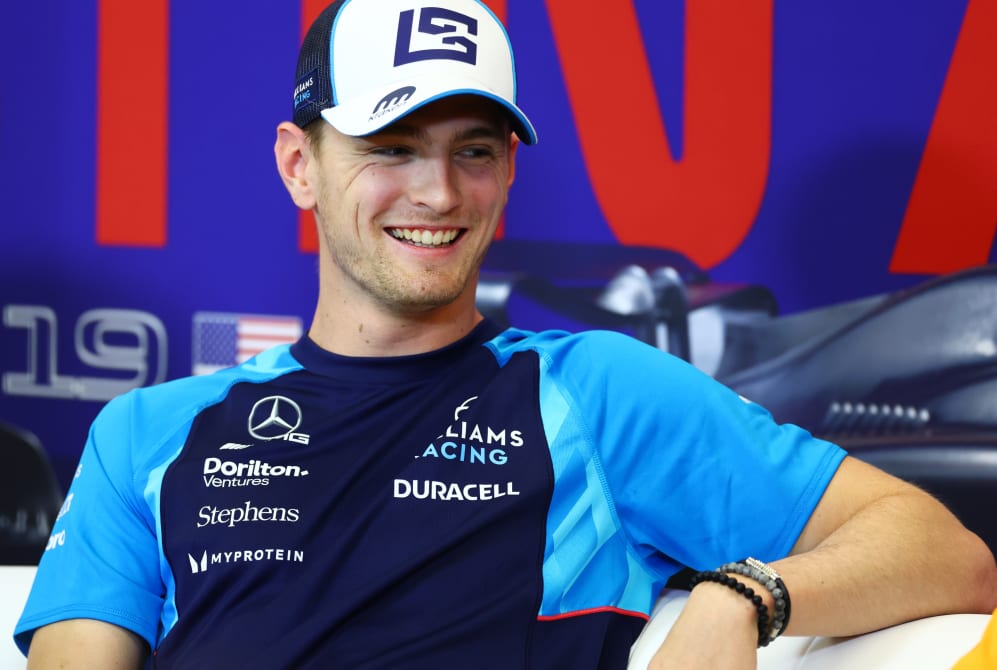 Lance Stroll – Sprint: DNF; Grand Prix: P7
There's been much spoken about Stroll's recent struggle in form, which is on top of Aston Martin dropping in relative competitiveness massively since the start of the year. Struggling to match pace with Fernando Alonso in the next garage, the pressure was clearly mounting on the Canadian.
Upgrades for the weekend would've given the team hope, but a single practice session hampered their ability to tune the setup to the new components.
WATCH: Stroll beaming after pitlane-to-points run in Texas
Opting to start from pit lane and adjusting the setup to better suit him, Lance drove through the field from last on the grid into the points, running basically in lock step with Alonso until the Spaniard's car failed him.
It was a great recovery from the both sides of the Aston Martin garage, and was great to see Stroll back on a similar pace to his two-time champion team mate.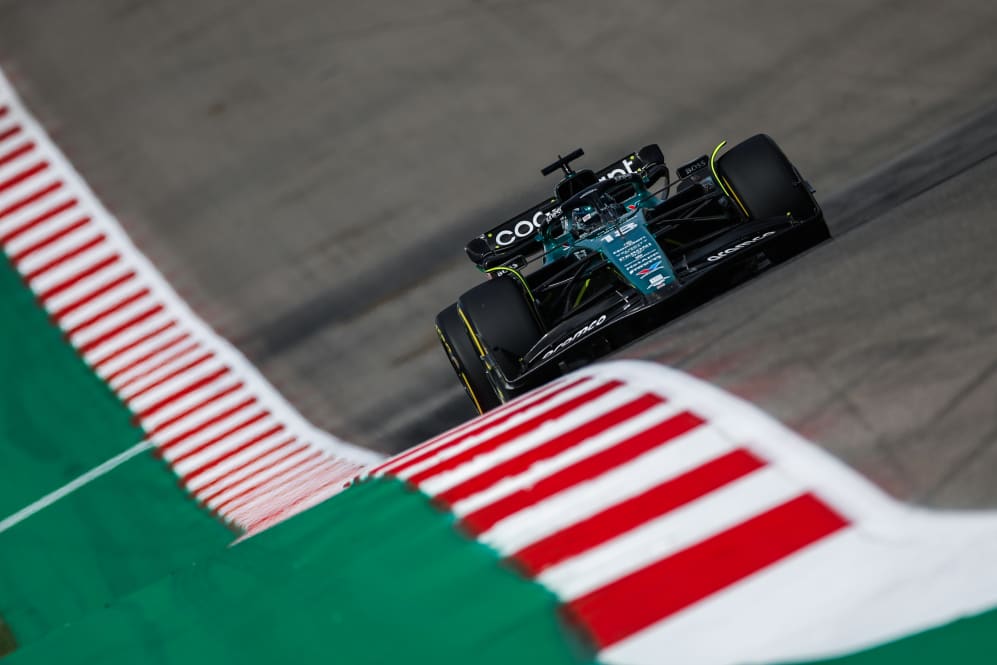 Sergio Perez – Sprint: P5; Grand Prix: P4
Fifth for Perez (fourth after post race penalties) is still not what Red Bull expects from him, but – like Sargent and Stroll – it was a marked step in the right direction.
A solitary point from a scrappy race in Qatar will have been top of his mind, as will the massive fan support he has in Austin – not to mention knowing how nice it would be to head to his home race in Mexico City with a bit of momentum.
F1 NATION: Verstappen seals a 50th win as Hamilton and Leclerc disqualified – it's our United States GP review
All those factors can throw unwanted distractions into a driver's mind, and despite the qualifying gap to Verstappen still being too big, he managed a tricky race very well, did some trademark Perez tyre saving, and kept Carlos Sainz in the Ferrari honest until the end.
If he can find another step like that in performance, especially on Saturday, over the next few days, he could find himself celebrating another podium on home soil.
To read on, sign up to F1 Unlocked for free
You'll unlock this article and get access to:
Live leaderboard data
Epic experiences and rewards
Money-can't-buy competitions