'Hopefully there's more in the future!' – O'Ward thrilled by F1 weekend debut for McLaren despite FP1 'curveballs'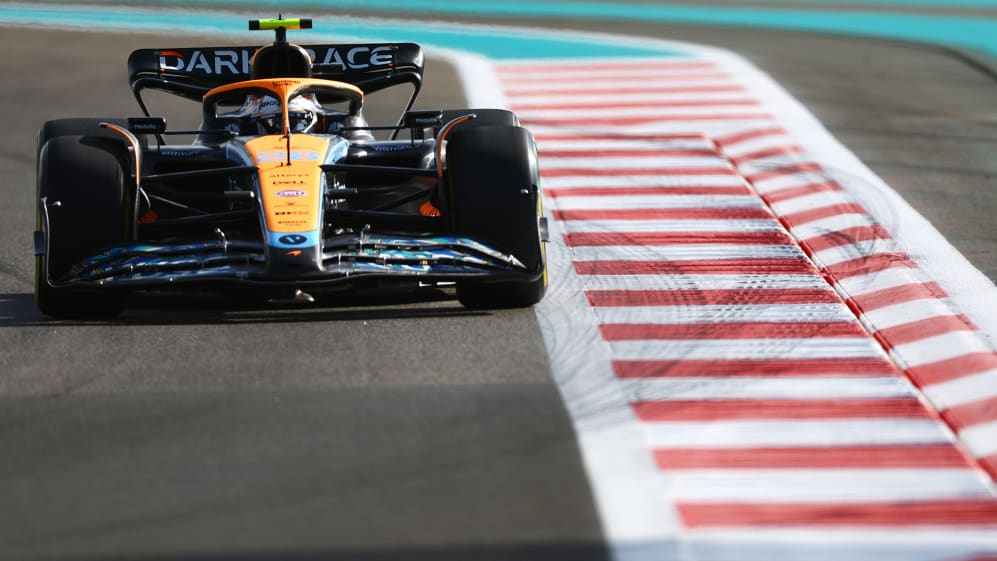 Pato O'Ward expressed his gratitude to McLaren after the IndyCar racer made his official F1 debut during practice for the Abu Dhabi Grand Prix – an experience that left him wanting more.
O'Ward took over Lando Norris's MCL36 for the opening one-hour session at the Yas Marina Circuit, in which he completed 22 laps en route to 18th position, ahead of fellow FP1 stand-ins Jack Doohan (Alpine) and Felipe Drugovich (Aston Martin) – the latter also debuting.
While his session was initially delayed by technical gremlins – the Mexican being told to return to the pits in second gear on his out-lap – O'Ward still managed to rack up some valuable running in McLaren's 2022-spec car, having previously driven their 2021 challenger on several occasions.
READ MORE: Hamilton leads Mercedes 1-2 in first practice at Yas Marina as a host of youngsters get their chance to shine
"It was really good. Our run plan got cut a little bit short with the issues we had in the beginning but no, it was a lot of fun," said O'Ward, who races for the Arrow McLaren SP team in IndyCar.
"[I was] quite surprised with, I guess, how little of a change I felt from last year's car; I know the changes are significant, but I was expecting to feel a little bit more of a difference. The car still feels so quick compared to, honestly, anything else in the world."
He added: "I would love a bit more of a smoother FP1, you know. I feel like once you get the first one out of the way, you know what to expect a little bit more, and I think just in the beginning it was a lot of things going on because a lot of unexpected kind of curveballs got thrown at us a little bit.
"But it was good. I experimented with different lines and I'm sure you guys saw on the broadcast a few moments there, and it was just some good fun trying to exploit everything I could from the car."
O'Ward went on to explain that he will be pushing McLaren team chiefs Zak Brown and Andres Seidl for some more F1 running going forward, should there be any suitable gaps in the calendar before he returns to action in IndyCar next year.
READ MORE: Verstappen leads Russell and Leclerc during twilight second practice in Abu Dhabi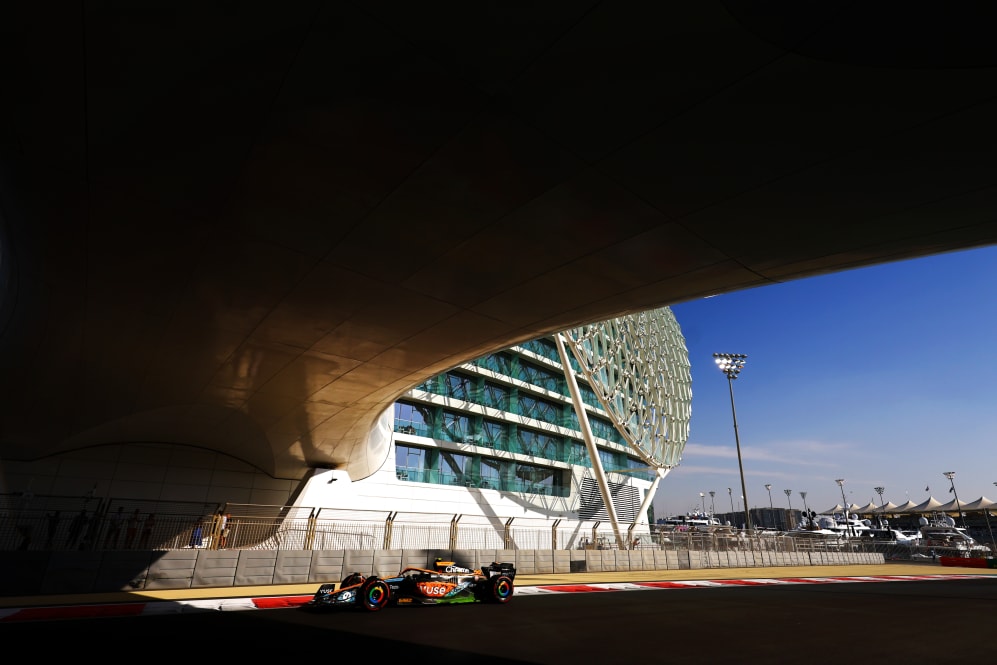 "You can definitely count that I'll be in Zak's ear, maybe Andreas a little bit – 'Hey, when can I get in the car again?' – but it's hard to tell, because it kind of all moulds together once my season is finishing in IndyCar," he said.
"It's such a compressed [season] from May... to September – it's non-stop. So I don't know what to tell you; it'd be fantastic to get some running in before the IndyCar season, but I think it's all up to the big bosses, you know."