Horner – a more mature Max can still have that 'magic'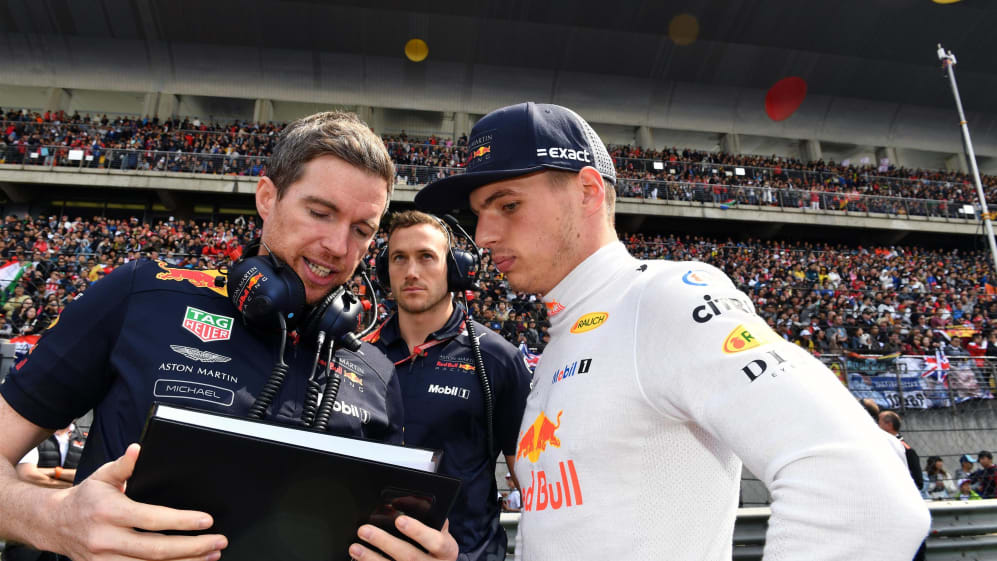 He's had a scrappy last couple of races, but Red Bull team boss Christian Horner believes Max Verstappen can tidy up his rough edges without becoming a less exciting driver. It follows Verstappen's collision with championship leader Sebastian Vettel in China on Sunday, which saw him penalised by the Shanghai stewards.
It was the third incident-filled Grand Prix in a row for Verstappen, who despite showing flashes of his brilliant speed has yet to hit his stride in 2018. In Australia he spun down the order trying to pass Kevin Magnussen. In Bahrain he crashed out of qualifying [blaming a sudden horsepower boost that Horner later confirmed was actually down to an 'oscillating right foot'] before picking up a puncture after a brush with Lewis Hamilton. And on Sunday his clumsy passing attempt on Vettel sent both men spinning and almost certainly lost the 20-year-old Dutchman a podium finish after a 10-second time penalty.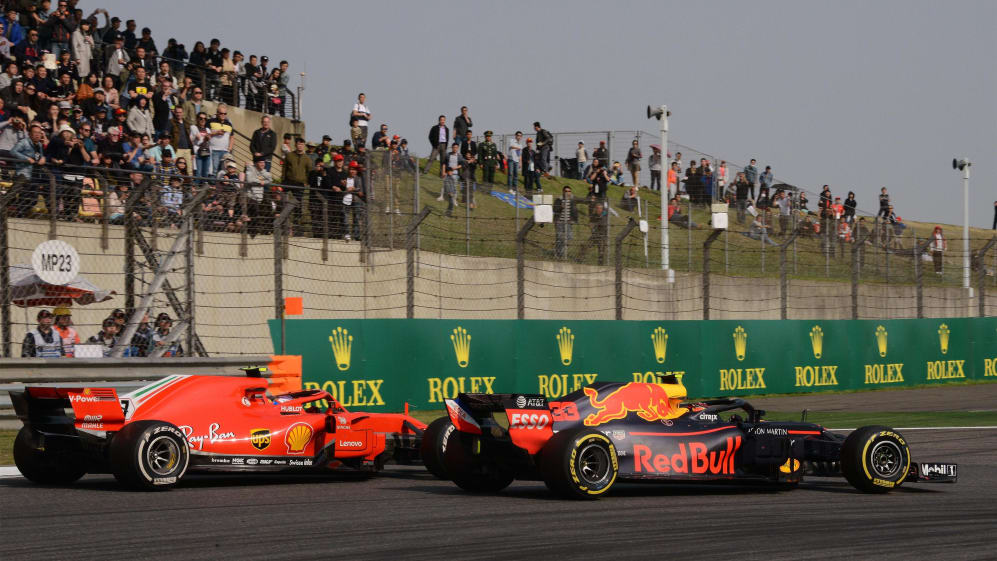 Max will have learned an awful lot from today and will put that to good use in the coming races
Asked about the 20-year-old learning from his errors, Horner said: "I'm fully confident that he's a phenomenal talent and he's smart enough to recognise areas that he needs to work on.
"I have no doubt that he will address it. We've already discussed it."
But he also insisted that a more mature approach from Verstappen – who also lost a place earlier in the China race thanks to an overly ambitious passing attempt on Hamilton – would not rob him of the aggressive racing instinct that has made him so popular with Formula 1 fans around the world.
"I don't think so," said Horner of Verstappen potentially losing that 'magic'. "You know, his talent is extremely obvious, his bravery and racing instinct is not in doubt. His judgement today, he was too impatient. He will have for sure learned from that. I have no doubt of that."
A sign that Verstappen is already learning could be the fact that he immediately accepted blame for the incident and apologised to Vettel – a former Red Bull driver who, as Horner pointed out, also committed his fair share of errors in his younger days.
"I spoke with Sebastian after the race and he appreciated Max had apologised to him," added Horner. "Yes he's made some mistakes but I remember when we had Sebastian at a similar stage of his career, it wasn't uncommon that he also made some mistakes.
"Max will have learned an awful lot from today and will put that to good use in the coming races, because we have a very quick car as we've demonstrated today."
Verstappen's Chinese Grand Prix contrasted strongly with that of team mate Daniel Ricciardo, whose aggressive but error-free drive saw him clinch his and Red Bull's first 2018 win. However, Horner said it wasn't entirely fair to compare the two, since Verstappen doesn't yet have that "balance of experience and pace".
"I feel Daniel's in a different part of his career to where Max is at the moment, who is still very young and fresh and going through that experience."
Following Sunday's race Verstappen sits eighth in the driver standings on 18 points, four places and 19 points behind Ricciardo.
Speaking about the incident with Vettel, the Dutchman said: "It's easy to say afterwards 'I should have waited'. It probably would have been the best idea, but unfortunately it happened.
"[The season's] not going the way I like of course, but does it really mean I have to calm down? I don't think so. It's just very unfortunate those things happening. I just need to analyse everything and try to come back stronger for the next race."