Horner apologises after receiving official warning for marshal comments in Qatar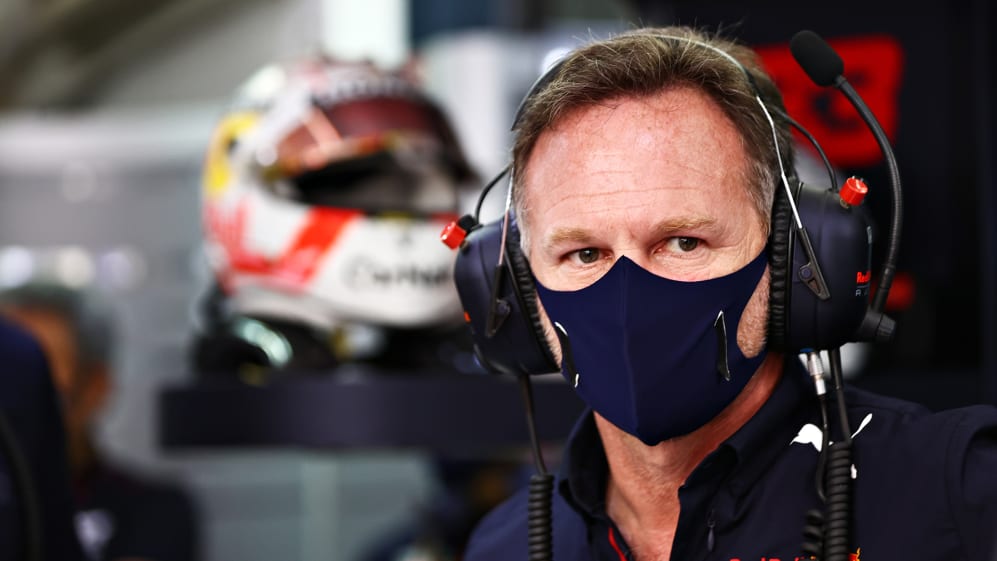 Red Bull team principal Christian Horner has been given an official warning by race stewards for comments he made regarding marshalling at the inaugural Qatar Grand Prix. Horner apologised for his remarks, which came after Max Verstappen was handed a five-place grid penalty for a yellow-flag infringement during qualifying.
Horner was deemed to have broken the FIA's International Sporting Code after describing the official who waved the double yellow flag in question as a 'rogue marshal'. He told stewards that his reaction was "made under the pressure of competition" when news of his driver's penalty came through shortly before the race.
"Some comments were made, I think in our interview earlier, where you asked me about the marshalling and I'd like to make it clear that marshals do a wonderful, wonderful job," Horner told Sky F1.
"They are volunteers and they do a great job. And my frustration in what I voiced earlier wasn't at marshals, it was at a circumstance. So if any offence was taken by any individual, then obviously I apologise for that."
Horner offered to extend that apology in person to the marshal in question, who stewards confirmed had performed his role in the correct manner, and also to participate in the 2022 FIA International Stewards Programme in early February.
"My frustration wasn't with an individual marshal," Horner added. "It was with a situation where one car had driven [past], there was no yellow. One car gets a single yellow, one car gets a double yellow, so it's the inconsistency across that.
"We can learn from that, as a sport we can learn from that. But all the marshals out there: we need you, we think you do a wonderful job. And apologies if any offence was interpreted."
Despite the penalty – and his team boss's frustration – Verstappen recovered to finish in second place in Qatar and set the fastest lap of the race.
READ MORE: 'It keeps it exciting' – Verstappen relishing title fight after Hamilton closes the gap in Qatar