Horner reveals Red Bull have held talks with Norris 'a couple of times' about potential F1 deal
Red Bull team boss Christian Horner has revealed he has held exploratory conversations with Lando Norris in recent years over the youngster potentially joining the new world champions – and on more than one occasion.
Back in February, it was announced that Norris had signed a new long-term deal with McLaren to keep him at the team through 2025, the Briton having impressed by claiming four podiums, his first pole position and so nearly a maiden victory during the 2021 campaign.
ANALYSIS: Why McLaren and Norris agreed their bumper new contract
And while Norris has so far remained on board the squad that gave him his F1 debut in 2019, Horner revealed over the recent Mexico City Grand Prix weekend that talks have been held between the driver and Red Bull in the past.
"We've talked to Lando a couple of times over the years, but every time we've had a conversation, he's signed a contract with McLaren the next day," said Horner, whose team will continue to field Max Verstappen and Sergio Perez in 2023 and 2024.
"He's on a long-term contract with McLaren and it looks like he's going to be there a few more years."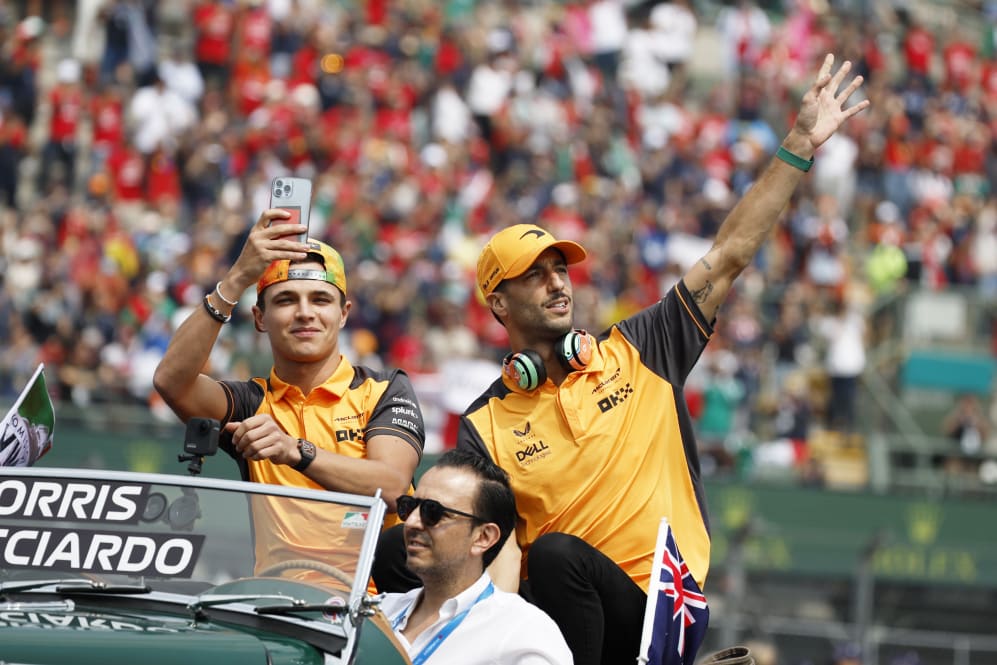 Speaking at the time of his latest renewal, Norris explained why he chose to stick with McLaren for four more seasons – the 22-year-old convinced that he and the team can one day win races and world titles together.
"Teams are about people, and I love the people and feel at home at McLaren. I have grown up in this team and I'm part of this journey we're all on," said Norris, who sits seventh in the 2022 drivers' standings, having added another podium to his name at the Emilia Romagna Grand Prix.
READ MORE: Norris says rivals Alpine were quicker in Mexico – but McLaren 'did a better job'
"Last season was another great step, both in my career and the team's performance, and I see and feel all the work, investment and commitment for the team to be in a position to challenge for wins and titles in the future.
"This all gives me huge confidence looking forward, so it was a natural decision to extend our relationship for the next few years."