Feature
ANALYSIS: Why McLaren and Norris agreed their bumper new contract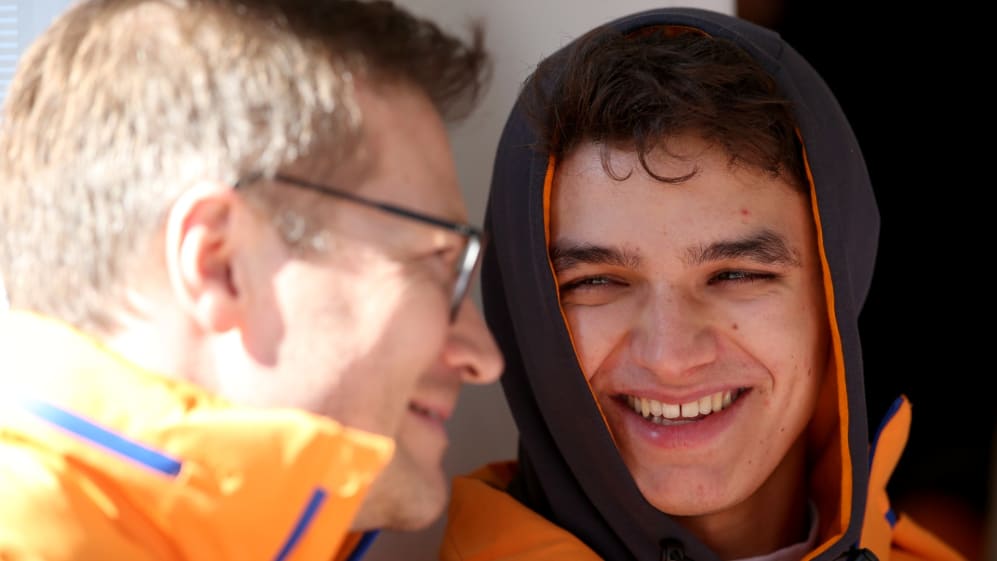 Long contracts are becoming the norm in Formula 1 these days. Hot on the heels of Charles Leclerc's five-year deal with Ferrari at the end of 2019, Red Bull added three more years to Max Verstappen's contract.
McLaren inked Daniel Ricciardo for three seasons and Alpine did the same with Esteban Ocon. And now McLaren have protected their investment in Lando Norris with a bumper four-year extension.
READ MORE: Norris agrees major contract extension to stay at McLaren until 2025
Given McLaren and Norris signed a new deal less than 12 months ago, which would have kept him at McLaren until at least the end of 2023, why did both feel the need to extend it again and land on a tastier four-year arrangement that keeps them together through 2025?
McLaren have locked in star of the future
Formula 1 is going through a generational change, with multiple world champions Lewis Hamilton, Sebastian Vettel and Fernando Alonso edging closer to following Kimi Raikkonen out of the door after distinguished careers.
Below them is a wealth of new talent in their early 20s – in no particular order Verstappen, Leclerc, George Russell, Pierre Gasly, Carlos Sainz and Norris – who are showing a level of performance that could keep them at the top of the sport for the next decade at the very least.
READ MORE: 'There's no point lying about it' – Norris admits he had interest from rival teams before signing McLaren contract extension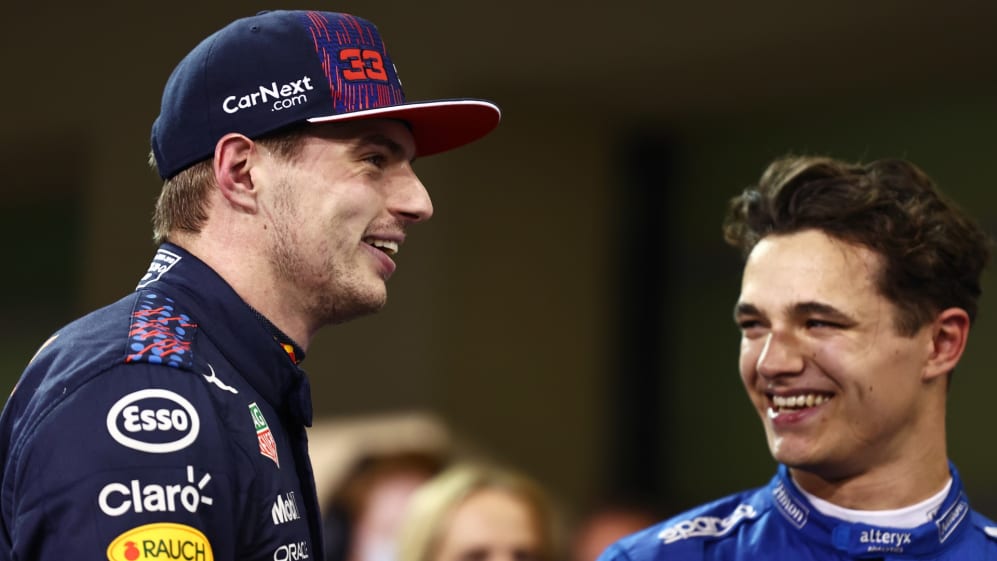 With the aero regulations overhauled for this year and the engine rules set to change in 2026, stability for teams is crucial. And so it's an attractive proposition for teams to lock drivers down for the long term, ensuring they have the quality to contend at the front, providing they deliver a car capable of doing so.
Even though Norris had a deal with McLaren until 2023, the team were wary of other teams luring him away with bigger, better offers. Given the team are now in a much stronger position financially, having attracted financial support from a US-based sports investment group among other things, they were able to deliver improved terms for a driver they believe can be their future.
READ MORE: Two big questions for McLaren in 2022 – Can Ricciardo and Norris return their team to glory?
It's also a move to protect the investment they made in Norris, bringing him into F1 first as a test driver, before promoting him to reserve and then fully-fledged race driver. It'll be good for the brand and the team if they can take the next steps with him, first as a race winner, then if all goes to plan, as a world champion, bringing the coveted trophies back to Woking for the first time in more than a decade.
Norris proved he could lead a team and fight at the front quickly, and signing such a significant deal means one of the sport's brightest talents believes in the project. That's a huge boost to the team and those who work for them. It also shows the staff that McLaren are serious about returning to the front of the pack once again.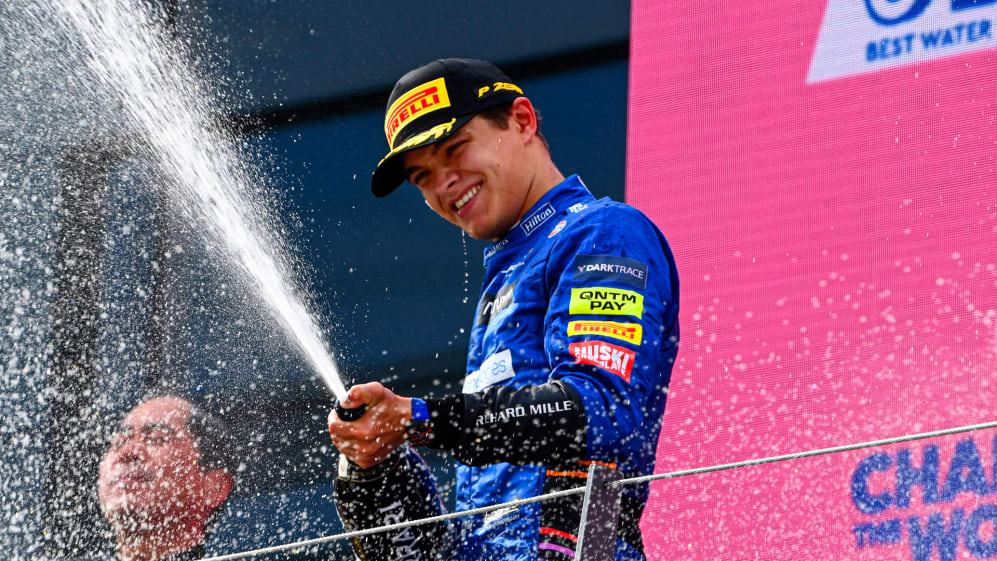 Norris capitalised on rising stock
In what was only his third season in the sport, Norris assumed the role of team leader as new and more decorated team mate Daniel Ricciardo struggled. Norris developed an impressive consistency under pressure across qualifying and the race, and brought home the bacon in the form of four podiums on his way to sixth in the drivers' standings.
He ticked off his first pole position in Sochi, and while he just missed out on his first win in Russia, he showed enough in that race – as well as how he handled the pain afterwards – to suggest stepping onto that top step for the first time is not far away.
READ MORE: McLaren operations boss hails 'phenomenal achievement' of preparing all-new MCL36 for 2022 season
It's no surprise, then, that the biggest teams in the sport came knocking on his door interested in signing him up in the future. F1 teams want the best money can buy – and right now, Norris is one of a small handful of drivers who has shown enough potential to suggest he will be fighting at the top of the sport – if given the car – for the foreseeable.
Being so sought after, it was the smart thing to do for Norris and his management to talk to McLaren about a new, more lucrative deal. They, after all, have some pretty big cards to play given Norris' current level of performance and anticipated upward trajectory. In F1, you need to strike when the iron is hot and it was good business to push for more.
It should be said that this deal isn't just about money. Norris loves McLaren. He loves the brand, the culture and most importantly, the people. They welcomed him with open arms when he joined the family in 2017 and that close-knit relationship has only got stronger in the ensuing years.
He feels very comfortable in the team – and that allows him to get the best out of himself. He believes in the people working day and night to give him the best race car possible – and they believe in him to get every thousandth of a second out of it every time he gets behind the wheel. That is a powerful alliance that is not easy to strike up, not just in F1 but in any sport.
MUST SEE: McLaren fire up their 2022 car, the MCL36
Norris also knew that in signing up for the long term, he would be working with the same senior leadership team who have successfully improved the fortunes of the team in recent years – and with whom he enjoys a strong relationship – as they too have inked new deals. Team Principal Andreas Seidl would not confirm how long he would be staying, but he has agreed a deal to extend his stay for the foreseeable, as has the likes of McLaren Racing CEO Zak Brown.
And while such a long deal – one which Seidl says has no 'get-outs' for either side – rules him out of driving for the two teams who have won World Championships in the last decade for the next four years, he will only be 26 when that deal ends and thus likely not even at his peak, with at least another 10-15 years in the sport if he wants to stay. And it may be that McLaren emerge as a World Championship contender, and therefore he's already in the best place.
With all that in mind, this deal was a no-brainer.