Horner says he'd give former driver Ricciardo a seat for 2023 if he was running Alpine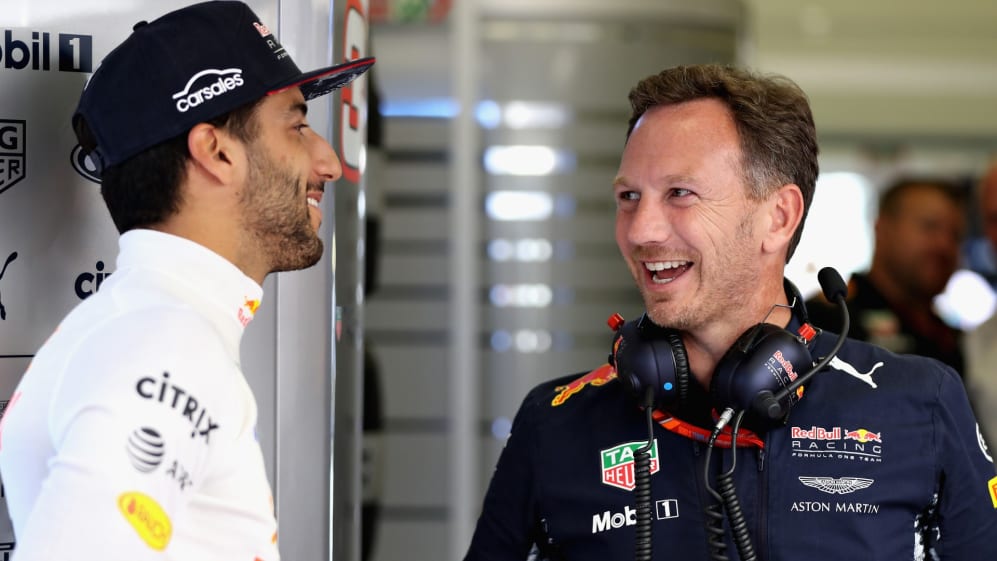 As things stand Daniel Ricciardo is without a seat on the F1 grid for the 2023 season, but he has received the backing of his former boss Christian Horner who believes the driver who won eight races for his Red Bull team deserves a place in the sport.
Ricciardo is set to leave McLaren at the end of this season – a year before his contract was set to expire – and is currently without a team for 2023. He previously drove for Renault – since rebranded as Alpine – for two years before switching to McLaren in 2021. Alpine now have a vacancy after Fernando Alonso decided to switch to Aston Martin next year, and Horner reckons a return to the Estone team would be the perfect solution.
READ MORE: McLaren reveal special livery for Singapore and Japan as F1 returns to Asia
On F1's Beyond the Grid podcast, Horner was asked if he would sign Ricciardo if he were running the Alpine team.
"I think I probably would to be honest with you," he said. "They obviously know him from a couple of seasons ago and he was very together during his last season there, scoring podiums and I think he is the type of guy I think you could rebuild him.
"It's obviously been not a great experience for him [at McLaren] for whatever reason. You've just got to think back to some of the drives that he did for us, some of the wins that he had, the podiums, some of the stunning overtakes that he was capable of. That's still in there, I am sure, and it just needs a bit of a reset."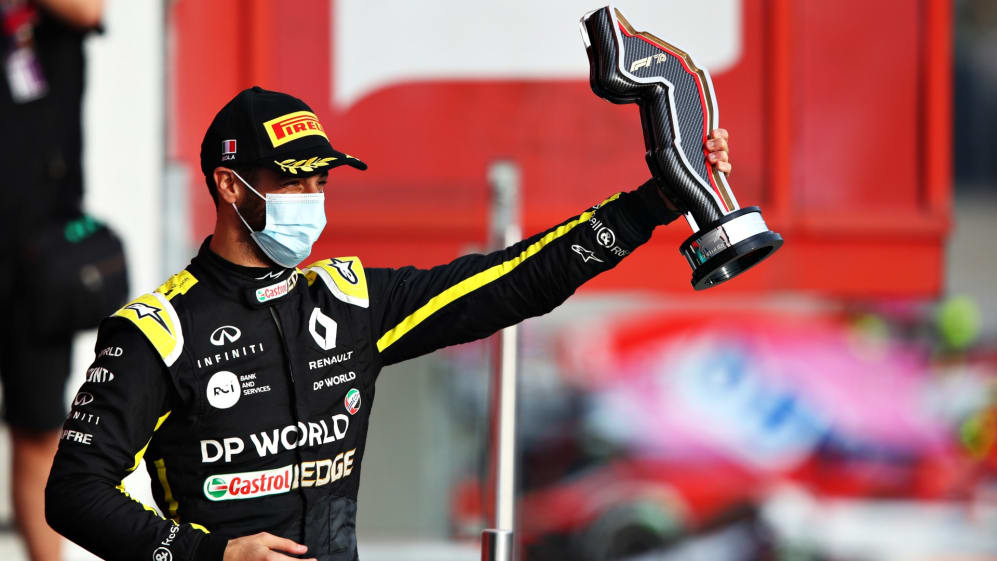 Horner also agreed with the sentiment that eight-time race winner's issues could be down to a lack of confidence, and said he hopes Ricciardo is able to remain part of the sport in the 2023 season, believing that there is a "very very capable driver in there".
DRIVER MARKET ANALYSIS: Why Alfa Romeo retained Zhou for 2023
"Like in all sports, confidence is a big element and for whatever reason he hasn't got the feeling for the car across two sets of regulations and that's probably eeked away at his confidence," he said. "But there is still a very very capable driver in there. You don't just forget how to deliver.
"So, I hope for him he gets another opportunity and gets himself back on the grid for next year… [It] is a great shame because I think he is a big personality, and he is a great great driver. He has obviously lost his way a bit, but it would be great to see him remain in the sport."