Feature
DRIVER MARKET ANALYSIS: Why Alfa Romeo retained Zhou for 2023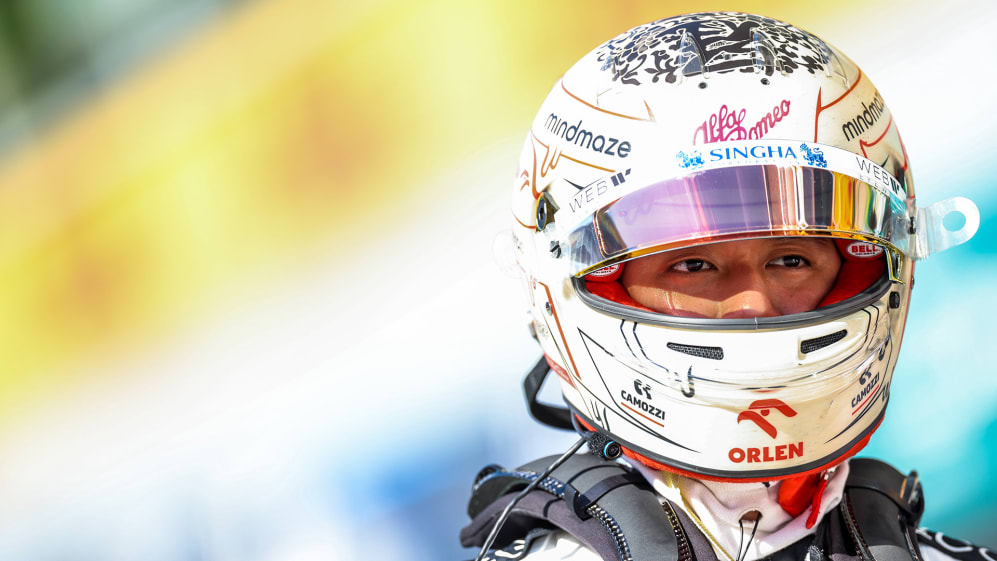 Another piece of the 2023 driver market puzzle has fallen into place with news Alfa Romeo have locked down rookie Zhou Guanyu for a second season. The Chinese driver may have scored significantly fewer points than his more decorated team mate Valtteri Bottas this year, but as F1 Correspondent Lawrence Barretto explains, his consistent underlying pace and attitude to racing was enough to secure him another campaign...
It's hard for a Formula 1 rookie these days. The limited pre-season testing means they have little-to-no time to get a grip of a machine that is far more powerful and agile than they've previously raced. It's even harder when mechanical gremlins rear their ugly heads, as they did for Alfa Romeo with the red and white car spending close to four of the six days in the garage in pre-season running, further robbing you of precious mileage to build some early rhythm.
Not ideal conditions, then, for Zhou, who managed only 112 laps in Barcelona – just over half what Ferrari's Carlos Sainz clocked up at the same test. But his team mate Valtteri Bottas had a worse time of it, clocking only 54 laps. Zhou was set to drive in the team's filming day shortly after in Barcelona, with the team keen for him to get as much car time as possible to get him up to speed ahead of his debut.
READ MORE: Alfa Romeo confirm Zhou Guanyu for 2023
But rather than grab the chance for extra mileage, Zhou stepped aside and offered the car to Bottas, as he knew how important it was for the Finn to get more car time – and use all of his experience to feed back to the team in a bid to aid development. He put the team first.
It was a remarkable attitude to take – and one which impressed Team Principal Fred Vasseur, while also improving his standing within the team early doors.
"This decision came from himself, I didn't ask him [to give up the car]," Vasseur tells F1.com. "In the debrief after the three days in Barcelona, he said, 'I drove more than Valtteri, I think it makes sense if I gave him the car for Sunday.' For a rookie to propose something like this is impressive."
Zhou set tone with Bahrain point
Vassuer admits he was "not nervous but a bit worried" about Zhou heading into the season, with so little track time after a disrupted pre-season – but that feeling didn't linger as Zhou delivered an impressive debut weekend.
By finishing 10th in the season-opening Bahrain Grand Prix, Zhou became only the 66th driver in history to score on his debut. It was even more remarkable considering the limited running he had had in the car in the build-up – and because he carried the weight of a billion-strong nation as China's first full-time Formula 1 driver.
READ MORE: Who will replace Latifi? The runners and riders in contention for the Williams seat
"We knew before the season that it would be a challenge, as it was a new car with a new line-up, only six days testing – and on those six test days, we spent four in the garage," says Vasseur. "For a rookie to start the season like this was not an easy one. From Bahrain already, he did very well. He went to Q2, which was the target, and he scored points. He fought with Lewis in the race.
"We started the season on the right foot, with good momentum – and it was very positive for him. Then he was able to maintain this level of performance."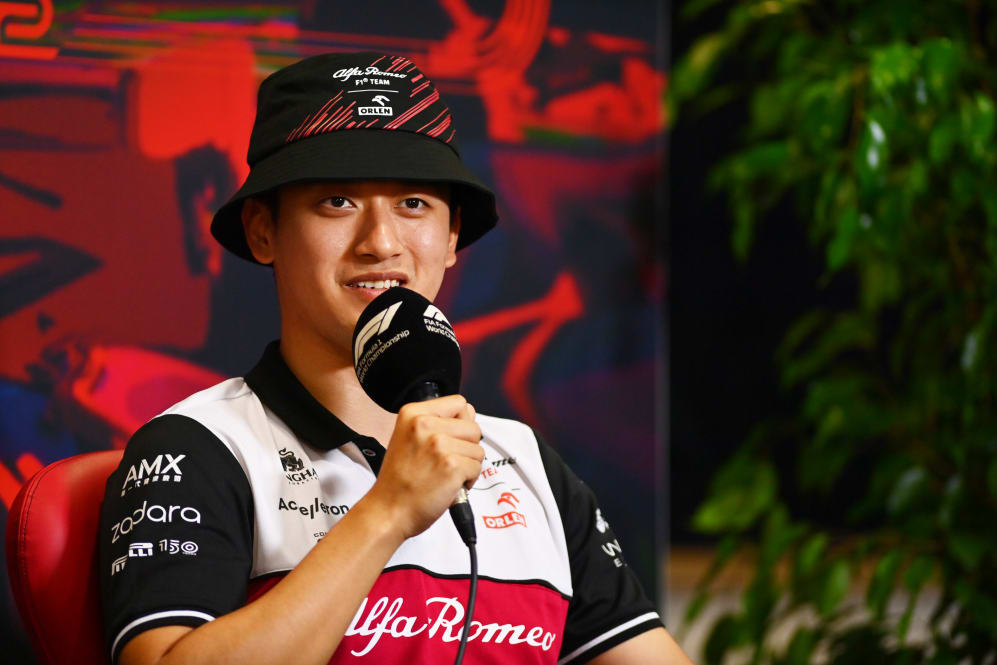 A positive mindset sent right message
Throughout that weekend in Bahrain, Zhou remained composed, handled the big media interest with ease, and got down to business in the garage, learning his new office and spending time getting to know his team. As the season has progressed, that approach to a weekend wasn't an outlier but rather the rule.
However, it wasn't as successful from a pure points perspective, with the unreliability which plagued the team at testing stubbornly hanging about through the season. There were issues on the Ferrari power unit side and on the chassis side. Hardly the smooth sailing a rookie could do with to build himself into a season. But Zhou's relentlessly positive attitude remained.
READ MORE: Zhou 'a surprise of the season' says Alfa Romeo's Monchaux as he reveals plan to 'spoil the party' in midfield battle
"We had some DNFs in the first third of the season – but he was always there in terms of pace," says Vasseur. "I think the most important for me was to feel he was able to inject a positive attitude into the team. Even when he had to face some tough situations like DNFs, he always stayed positive – and that's mega positive for us."
He adds: "It's true we are there to score points but the reality is I think it's more important to judge the driver when they are in a tough situation, when they are under pressure, how they react after a crash, how they interact with their team mate, the mechanics – because in this situation, you can see the real guy. It's much easier to shine when everything is going well, and to be the good guy when you are scoring."
Progress has been constant and consistent
Zhou had a big high-speed crash at the start of the British Grand Prix, but after he was passed fit by the medical centre, he headed straight back to the team's hospitality to discuss the next race in Austria, rather than retreating home. It an impressive show of bravery and defiance. And while his Spielberg performance just days later was understandably off colour, he's been on it thereafter.
"He came back very quickly – he was performing very well," says Vasseur of Zhou after the crash at Silverstone. "I like the guy, the team likes the guy – and I think in terms of pure performance, he's improving step by step. Now he is challenging Valtteri in qualifying – and this is important. We have written one chapter, we have some other ones to make."
READ MORE: 'I went through every single thing an F1 driver goes through in 10 years' says Zhou after first half of rookie season
Zhou's popularity in China continues to grow, the 23-year-old accruing a slew of personal endorsement deals with a variety of high-profile brands, including Prada. With his growing form and profile comes greater interest from Chinese businesses, which is a positive not just for Alfa Romeo but the wider sport.
Vasseur adds: "If you look at the global picture, he's doing well in and out of the car and on the commercial side, we are starting to build something up in China. We had no grey area to the decision [to retain him]."
Bottas and Zhou's good relationship important
Zhou getting on terms with Bottas is important, as it shows he has potential for the future. That they get on well is crucial, too. Alfa Romeo are in a place where it's all about the drivers working together to drive the team up through the midfield.
Squabbling between themselves over 13th is pointless. If one can help the other get an overall better result for the team, that is the priority. Both drivers are completely bought into that mindset.
"We have to create momentum," says Vasseur. "This dynamic is coming from the drivers. They are the most important part of the puzzle. Whenever we had to ask something of someone, for a driver to move over for his team mate, it was always more than welcome.
BEYOND THE GRID: Zhou Guanyu on racing his heroes as China's first full-time F1 driver
"In Spa, we asked Valtteri to help Zhou in qualifying – to abort the lap for the slipstream. It meant Valtteri did not progress from Q1 for the 149th time in a row. He didn't mention this, he just did it. We had the same with Zhou, to help Valtteri. They are helping the team. This dynamic is very important to us."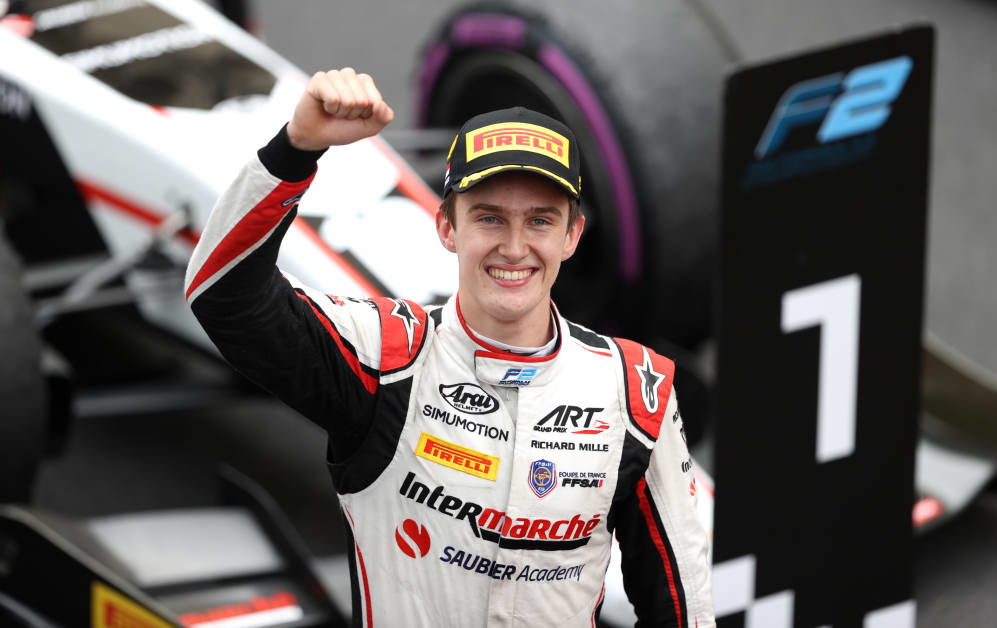 Pourchaire misses out
With Zhou securing a new deal, it means Theo Pourchaire – who is currently second in this year's F2 championship and was the only real threat to Zhou's seat – misses out.
Pourchaire is highly-rated and has long been supported by Vasseur – with Alfa Romeo understood to have provided him with funding for his racing career.
The Frenchman is set to take part in an FP1 session at some point this year, and discussions will continue as to what form their relationship takes in the future.