Horner says it's 'inevitable' Red Bull dominance will come to an end as he heaps praise on Verstappen's record-breaking run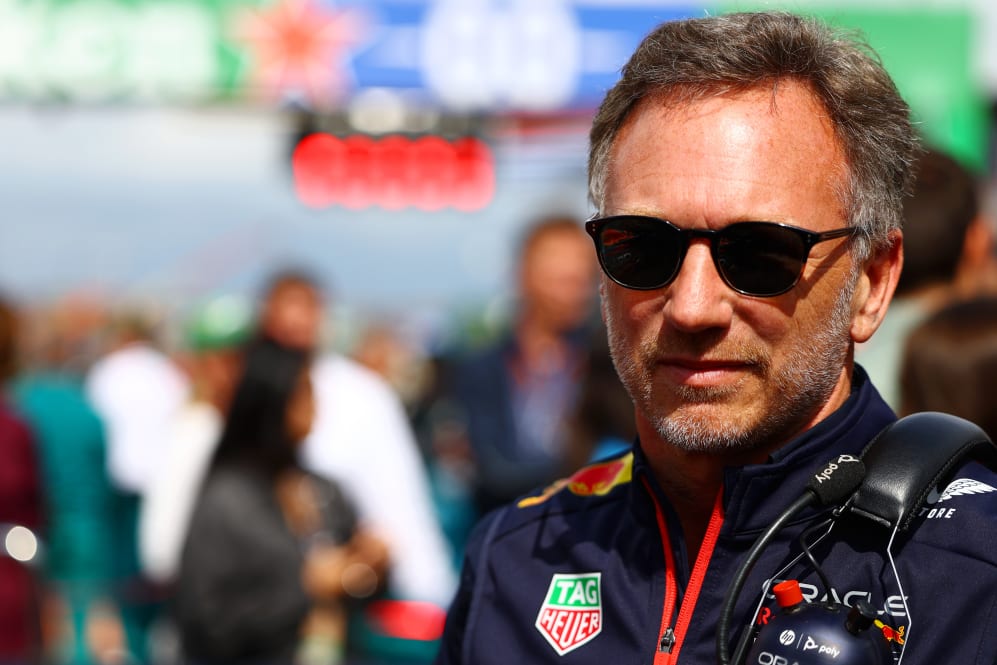 Christian Horner could not hide his delight after the Italian Grand Prix as Red Bull maintained their unbeaten start to the 2023 season and Max Verstappen made more F1 history with a record 10th successive victory – although he added that it was "inevitable" that the team's rivals would eventually unseat them.
Verstappen overhauled pole-sitting Ferrari driver Carlos Sainz in Sunday's race at Monza before pulling clear at the head of the field to continue a winning run he began during May's visit to Miami.
READ MORE: Verstappen charges to Monza victory for record-breaking 10th successive F1 win
With Sergio Perez rising from fifth – clearing George Russell's Mercedes plus the Ferraris of Charles Leclerc and Sainz – it also marked Red Bull's sixth one-two finish of the campaign on the Scuderia's home track.
"It's an amazing result," said Horner post-race. "Ferrari getting the pole position, you could see what it meant to the tifosi. Certainly [on Saturday] night, outside my hotel, I was in the same hotel as the Ferrari drivers... I think it was about 1am they finally quietened down.
"We knew we had a quick car. The Ferrari was very, very fast on the straights. Max could see, I think, that they were a little bit harder on the rear tyre, and that was part of our strategy in terms of the set-up that we adopted, knowing that the temperatures were going to be a bit higher today.
"Carlos defended very hard and robustly, which you would in a Ferrari around Monza. Finally, Max was able to get that pass done, and Checo as well, first of all passing George then Charles then Carlos.
READ MORE: 'I never would have believed this' – Verstappen in shock after making more F1 history with Monza win
"To get that one-two finish, and for Max to become…. [to move ahead of Sebastian Vettel] on his own [with] the most consecutive wins at 10 victories is quite outstanding."
Asked if Verstappen had felt nervous amid the prospect of setting the record, Horner added: "I wouldn't say nervous. I would say you could definitely feel that his focus was razor-sharp, more than usual. You could see that it definitely meant something to him."
From here, Horner explained that the target for Verstappen and Red Bull is simple: to take their race-by-race approach into the final 'flyaway' sequence of the campaign and not let their standards slip.
"To have won 14 races out of 14 so far, to be leaving the European season undefeated, is something we could have never imagined," he commented. "To win a Grand Prix is hard enough, to win 14 in a row, 24 out of the last 25, that means every single member of the team doing their part.
MONDAY MORNING DEBRIEF: Why Ferrari's set-up and strategy gamble to win in Monza didn't pay off
"We're racing against some massive opponents, and we're just taking it one race at a time. The next race, Singapore, it's a street circuit, it's one of the toughest on the calendar. We saw last year how perilous it can be. We'll just do our best to keep this momentum running."
Horner added: "One day we're going to get beaten. That's inevitable, guaranteed. It's just a question of when and we've just got to make the when as far away as we can."