Horner says it's 'only a matter of time' before Lawson gets permanent F1 opportunity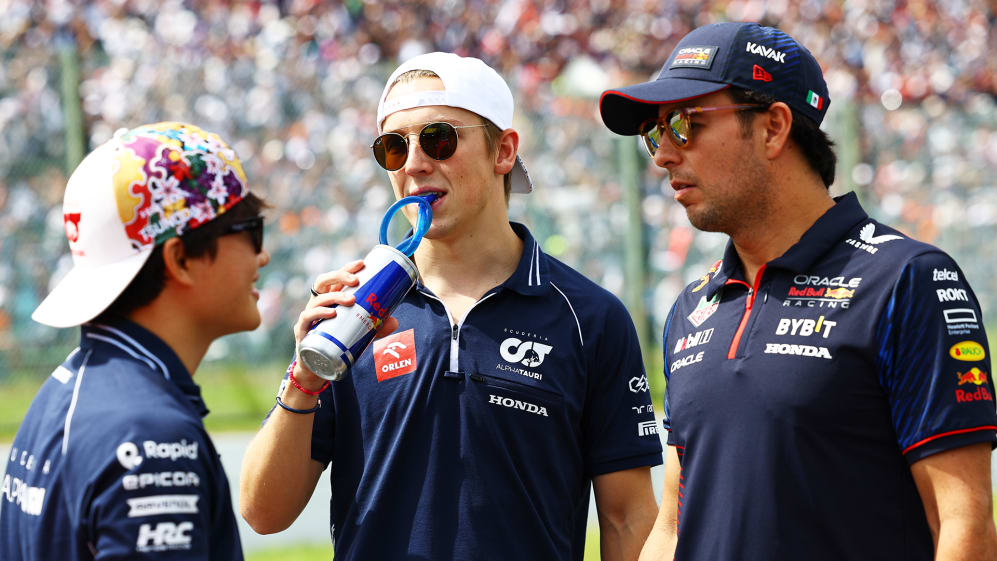 Christian Horner has heaped praise on Liam Lawson for his stand-in performances so far, saying the New Zealander gave Red Bull "plenty to think about" before Yuki Tsunoda and Daniel Ricciardo were announced as AlphaTauri's two drivers for 2024.
Lawson, 21, has contested the last four races in place of Ricciardo – who broke his hand in a practice crash at the Dutch Grand Prix – and caught the attention of many in the paddock, particularly with his drive to the points in Singapore.
READ MORE: Tsunoda and Ricciardo to race for AlphaTauri in 2024
Despite these efforts, AlphaTauri announced ahead of last weekend's Japanese Grand Prix that Tsunoda and Ricciardo would both be staying onboard next season, with Lawson retaining a test and reserve role.
Speaking in an interview with Sky Sports at Suzuka, where Lawson finished ahead of Tsunoda, Horner explained the thinking behind AlphaTauri's continuing line-up and where their newest star fits in.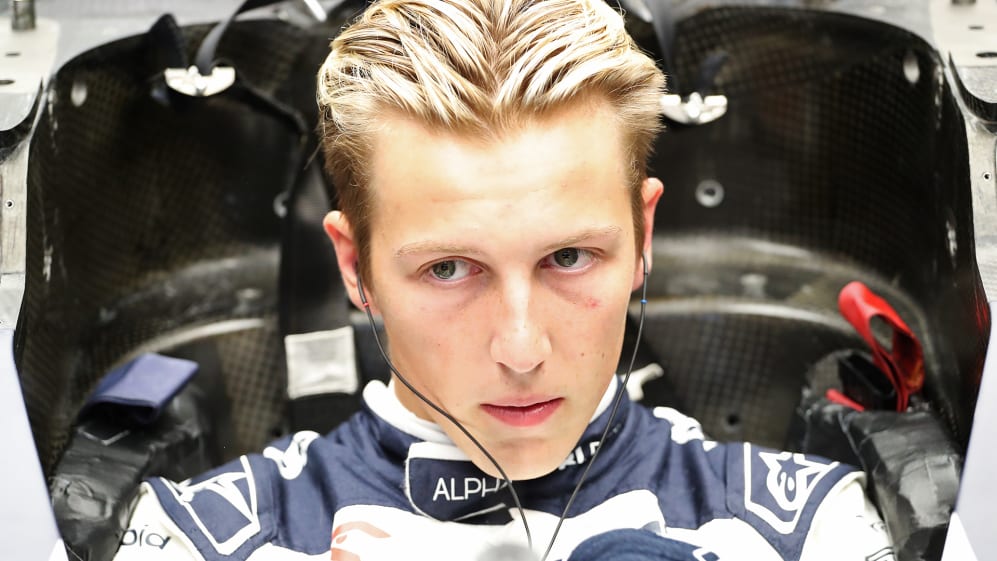 "I think Daniel, with his experience, his motivation to come back, I think he'll add great leadership to that team, and I think [he'll be] a great benchmark," Horner began. "Yuki has been making progress and I think having Daniel there as that benchmark, he'll certainly learn from that.
"I think Liam, it's only a matter of time before he gets his opportunity and full-time chance. I think to have the three of them there is very strong for the group."
ANALYSIS: Why AlphaTauri have opted for experience with 2024 line-up
He added: "I think Liam certainly turned heads and gave us plenty to think about, in particular following his Singapore drive. He's doing everything possible to justify a case for a full-time drive but unfortunately three into two doesn't go."
With AlphaTauri – formerly Toro Rosso – traditionally training young drivers up and offering them F1 experience, Horner was asked if this is a sign that Red Bull now see Ricciardo as more of a prospect for the senior team.
"Who knows? At Red Bull Racing we want the best two drivers who are available," he stated. "We've got a long-term contract with Max [Verstappen], Checo [Sergio Perez] is out of contract at the end of 2024, so you want to explore and see all of those options.
"Checo is in the hotseat at the moment and will obviously be keen to extend. We'll see how Daniel does, we'll see how Yuki does, and in the background we'll see what Liam's capable of in the test and reserve role."
READ MORE: Lawson took no 'satisfaction' from beating Tsunoda in Japan after missing out on 2024 AlphaTauri seat
As for whether Lawson could be loaned to a team outside the two Red Bull-backed operations going forward, Horner added: "I think there's only one seat available in F1 [for 2024] at the moment and that seems to be the Williams seat, and it'd be unlikely that they take a driver for one year.
"He's going to focus on that test and reserve role and do as much running as he can in the background, in the simulator. We've seen what he's capable of. He's done the right thing, he's grabbed that opportunity. I said to him, 'You've done everything and more that you could have'."