Hot property – Horner on the fight to re-sign Ricciardo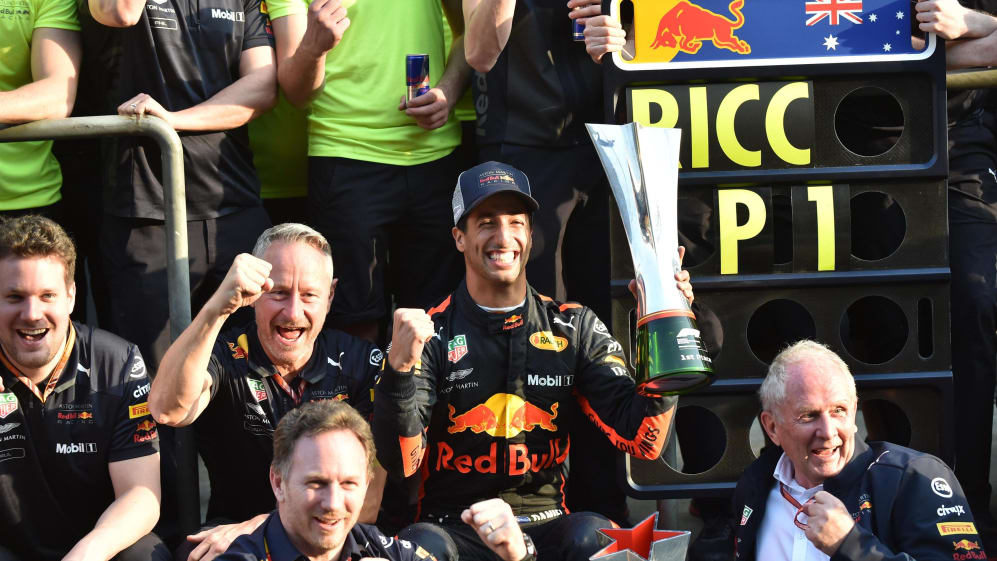 He's the hottest property on the 2019 driver market – even more so after his remarkable victory in China last weekend. But where will Daniel Ricciardo end up racing? As the battle for Australian's signature intensifies, current boss Christian Horner says the route to retaining him is simple…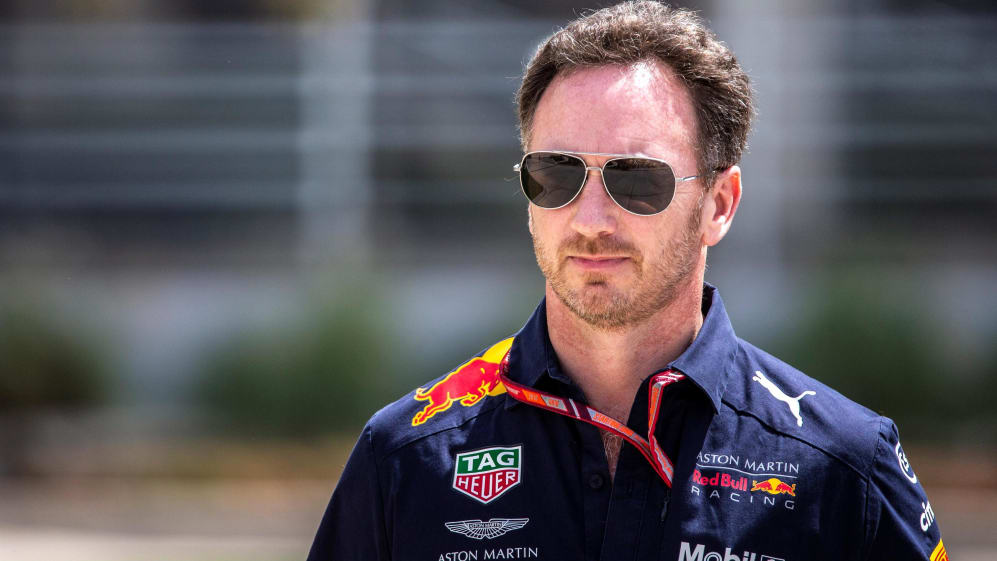 If we can give him a car like we did in China, why would he want to be anywhere else?
Ricciardo's contract with Red Bull, the team with which he has raced since 2014, expires at the end of the season. The 28-year-old says he is in no rush to decide his next step, particularly as he considers the next contract to be the most important of his career.
And he knows he has options...
Red Bull would like to keep him but Mercedes and Ferrari are possible destinations.
So what would make him want to re-sign with Red Bull? According to Horner it's simple: the right machinery.
"I think Daniel's happy in the [Red Bull] environment," he said. "If we can give him a car like we did [in China], why would he want to be anywhere else?"
Can Red Bull deliver that week in, week out? Their Achilles heel has long been the power unit, with Ricciardo suffering in that area of late, and their future plans are uncertain.
"He had the energy store failure in Bahrain, he had a turbo failure [in China], losing him important track time," said Horner.
"You get to a point where you think what next but it's a great confidence booster for him, to get this result now in this point in the year. Everything is wide open.
"He's a very rounded driver now. He's absolutely at the top of his game and I think he has been for the last couple of years.
"He's hit that balance of experience and pace. He's one of the best overtakers in the business and his judgement is impeccable in terms of judging a gap, getting the car stopped and getting it rotated.
"I feel he's in a different part of his career to where Max [Verstappen] is at the moment, who is still very young and fresh and going through that experience."
Ricciardo's requirements are simple. "I want to be with the best car," he told Australian broadcaster Channel 10. "I think the weekend proved if I got the opportunity I can pull it off.
"If we can win a few more now with Red Bull, that looks very attractive. If not, there's probably other options. Obviously the win helps but if we were finishing sixth every race this year, then that's not the most attractive option to me."
Ricciardo knows his next contract will cover the peak years of his career. He's also aware that F1 and the pecking order could look very different in the coming seasons amid discussions for an overhaul of the rules from 2021.
That's why he's taking his time to make a final call on what he does next. "I don't want to sign anything too long because I don't know where the sport's going," he told The Times newspaper.
"Ideally I'd sign a two-year contract. I think two years I can definitely be comfortable with and then see it from there. That third year will be the rule change, so I will probably wait and see what happens then."