Feature
Hot topics: 10 big questions for 2018
Start getting excited F1 fans – there are just 80 days until the lights go out in Australia for the first race of the year! To whet your appetite for what's to come, we've compiled a list of 10 of the most intriguing story lines heading into what promises to be a massively competitive season...
1. Can Ferrari or Red Bull topple Mercedes?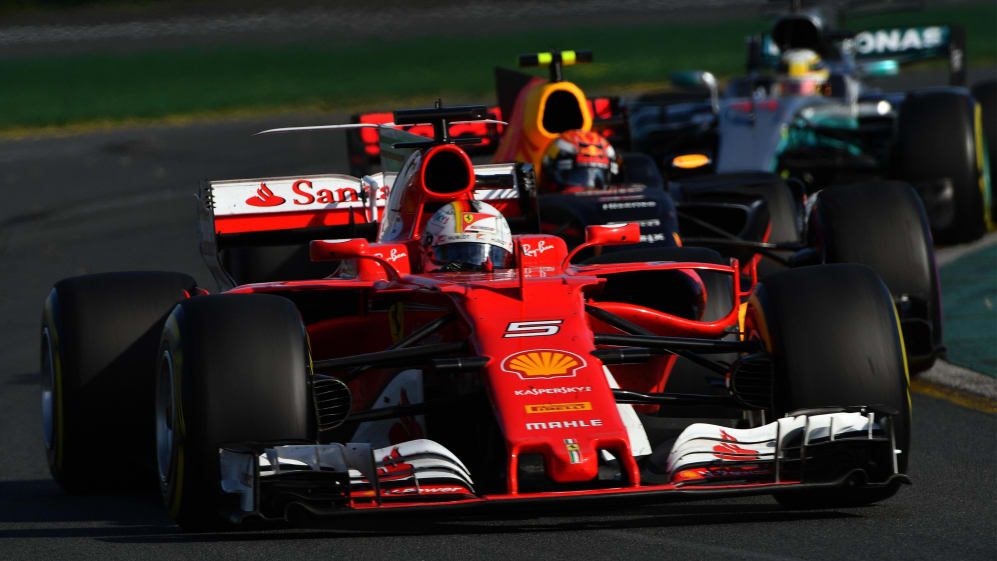 They may have scooped both titles for a fourth consecutive year, but there's no doubt the Silver Arrows were pushed harder than ever in 2017 – indeed, there were many in the paddock who felt it was Ferrari and not Mercedes who had the best car on the grid last term, with the Italian team's implosion over the second half of the season one of the key factors in Sebastian Vettel losing out on the drivers' crown to a resurgent Lewis Hamilton.
Ferrari president Sergio Marchionne says he has no doubt that the Prancing Horse will again be fighting at the sharp end in 2018, but will Mercedes – buoyed by victory against an external foe rather than by internal bragging rights – come back even stronger?
According to Toto Wolff, the Brackley-based team know that the threat won't just be coming from Ferrari's direction in 2018, with Red Bull – winners of two of the final six races of last season – expected to start season two of F1's latest rule cycle in much better shape than 12 months ago, having changed up their production schedule in order to hit the ground running in testing. And Wolff thinks there could be a fourth name to throw into the hat too…
2. How far will McLaren climb with Renault power?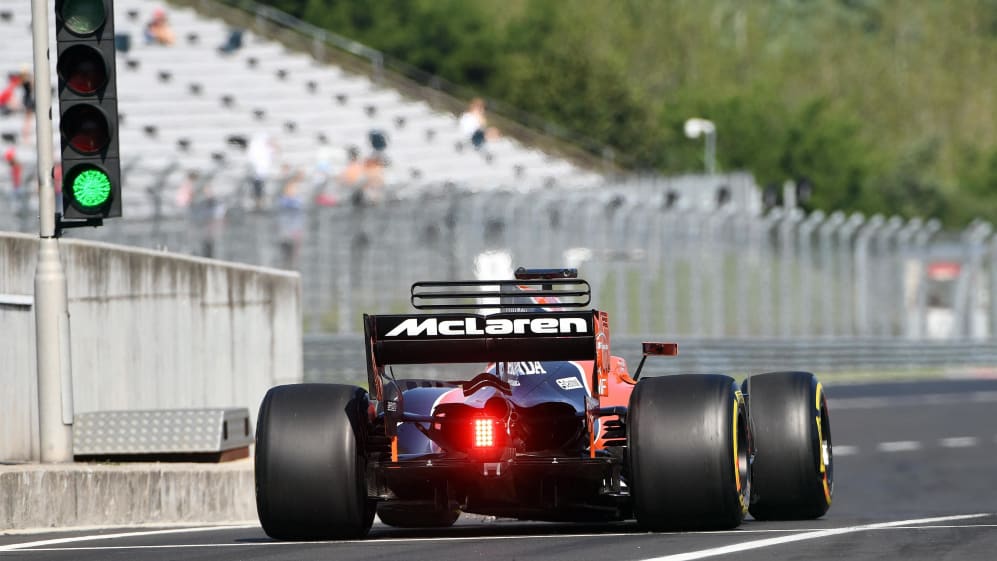 With their turbulent relationship with Honda now at an end – a relationship that yielded just 133 points in three years – McLaren are looking forward to bright beginnings with new power unit partner Renault. The question is, having complained for some time that the true excellence of their package was being masked by a lack of grunt and woeful reliability, will they surge up the order in 2018 or be forced to eat their words?
Having finished ninth last year, you'd expect the eight-time constructors' champions to improve considerably if, as racing director Eric Boullier claims, their chassis is already podium quality – but it's one thing to get on terms with Renault's works team or the Mercedes-powered duo of Force India and Williams (no mean feat in itself) and quite another to be in the mix for race wins. One thing's for certain: if there's anything like podium potential in the car, there's no driver you'd rather count on to deliver on that promise than Fernando Alonso. Having been frustrated at every turn since he re-joined McLaren in 2015, the Spaniard could be like a cork out of a champagne bottle this term.
3. Will Honda power prove a blessing or curse for Toro Rosso?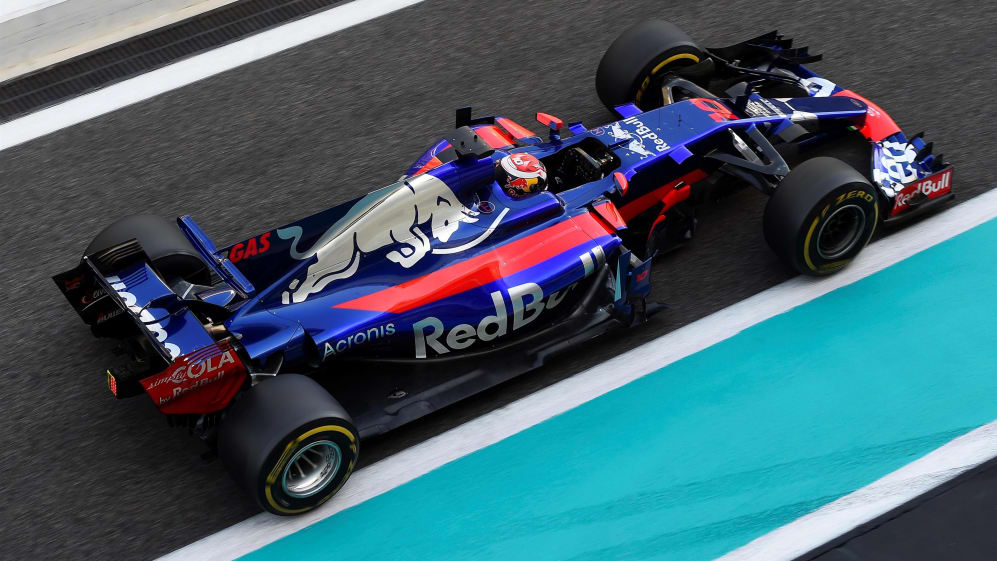 Honda may have parted ways with McLaren, but their F1 project remains in full swing thanks to their new link-up with Toro Rosso. After many years with customer engines, Franz Tost says the Italian team are extremely happy to finally have an exclusive working relationship with a power unit partner, citing more chassis freedom and exclusivity of parts as major bonuses. However, as McLaren found out, those aren't necessarily pluses if there's a fundamental lack of horsepower to play with, let alone next to no reliability...
A more worrying factor for Toro Rosso is the fact that they weren't exactly looking quick at the end of last season when they had Renault engines bolted into the back of their cars (though some of that can be attributed to having two rookie drivers), plus at least two of the three teams that finished behind them in the standings in 2017 – McLaren and Sauber – should make good progress this year as a result of their own power unit machinations.
4. How will the halo affect racing?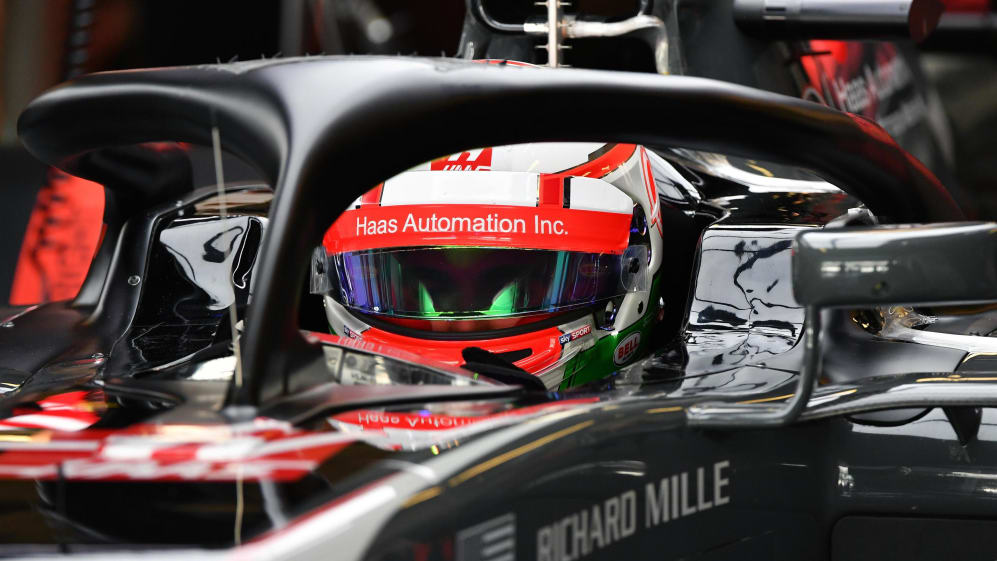 Like it or loathe it, the halo is coming to F1 in 2018, and that means – for the teams and drivers at least – the biggest talking point is no longer aesthetics but just how much impact it will have on racing.
There are two main factors at play here – driver visibility and car weight. In terms of the former, the FIA are confident that despite being surrounded by a fairly large piece of kit, drivers will still have better visibility than in other racing categories, such as sportscars (though after testing the halo in Hungary, Mercedes junior George Russell said seeing the overhead start light gantry could be tough).
In terms of weight, however, there are a host of potential ramifications. To take the cockpit protection device into account, the FIA has added another 6kg to the minimum weight limit, taking an already hefty car up to an even heavier 734kg. The problem is, the halo, its mountings and brackets could come in at something more akin to 15kg – and that means the teams will have to find ways to save weight in other areas or face the prospect of having less ballast to use for performance reasons.
And that's especially bad news for the likes of Nico Hulkenberg, who, as one of F1's taller drivers, is naturally heavier than many of his more diminutive peers…
5. Who will come out on top in the Red Bull battle?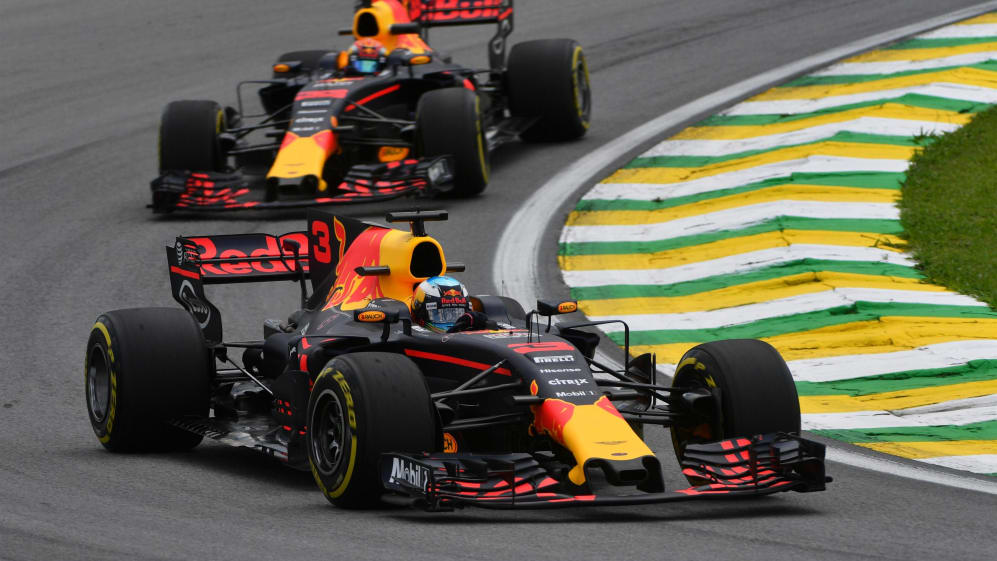 According to Red Bull's Helmut Marko, Max Verstappen and Daniel Ricciardo 'pushed each other to the next level' in 2017 – but while Ricciardo enjoyed championship supremacy over Verstappen (5th vs 6th), it was the Dutchman – so often the victim of unreliability – who bagged more wins (2 to 1) and was decisively the quicker of the two in qualifying. In fact, even Ricciardo himself would probably admit to being outperformed over the course of the season.
But given the closeness of their rivalry, it will be fascinating to see which of the two has the edge in 2018. Form suggests it will be the swashbuckling 20-year-old, who outscored every driver on the grid except Lewis Hamilton over the final six races of last season. But equally, if Ricciardo can find a way of 'switching on' the current generation of tyres in qualifying (one of his weak points) and can resist overdriving in response to Verstappen's searing pace, he could turn the tide.
Certainly there are few – if any – better drivers than the ultra-consistent, hard-charging Australian when it comes to the supreme judgement needed in wheel-to-wheel scenarios – and if Verstappen has any weak spot it's probably in that area, where his often high-risk approach has got him into trouble on occasion, not least in Hungary last season when he ended up ramming into the side of his team mate on the opening lap…
6. Who will race alongside Stroll at Williams?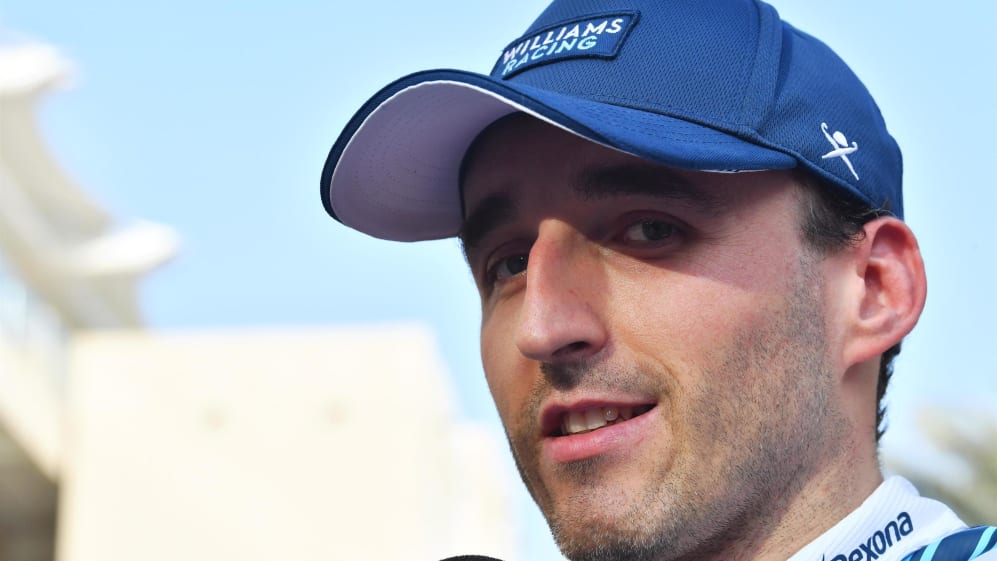 It's just weeks until the season kicks off in Australia and there's just one slot on the grid left to be filled. The question is, who's going to take it?
Ever since Felipe Massa confirmed his retirement, speculation has been rife as to who will partner Lance Stroll at Williams in 2018, and if you believe the rumour mill the seat will go to one of two men: one-time Grand Prix winner Robert Kubica (pictured above) or former Renault tester Sergey Sirotkin, both of who drove for the team at the 2017 post-race test in Abu Dhabi.
The romantics' choice is undoubtedly Kubica, who hasn't raced in F1 since sustaining life-threatening injuries suffered in a rally crash in February 2011. However, with only a handful of tests under his belt, the world at large (if not Renault and Williams) are still a little in the dark as to the impact of his physical limitations. If he's able to race at anywhere near the level he showed in the past – and it's a big IF –he would be the natural choice for Sir Frank's venerable team, blending speed and experience. But can Williams take that chance?
Or do they take a punt on rookie Sirotkin, who impressed in testing and would reportedly bring decent backing, but is someone who, with a 19-year-old in the other car, would leave the team with a gaping void in experience terms. Facing such a tough choice, it's perhaps little wonder Williams decided to defer the decision until the New Year…
7. Will Kimi do enough to retain his Ferrari seat?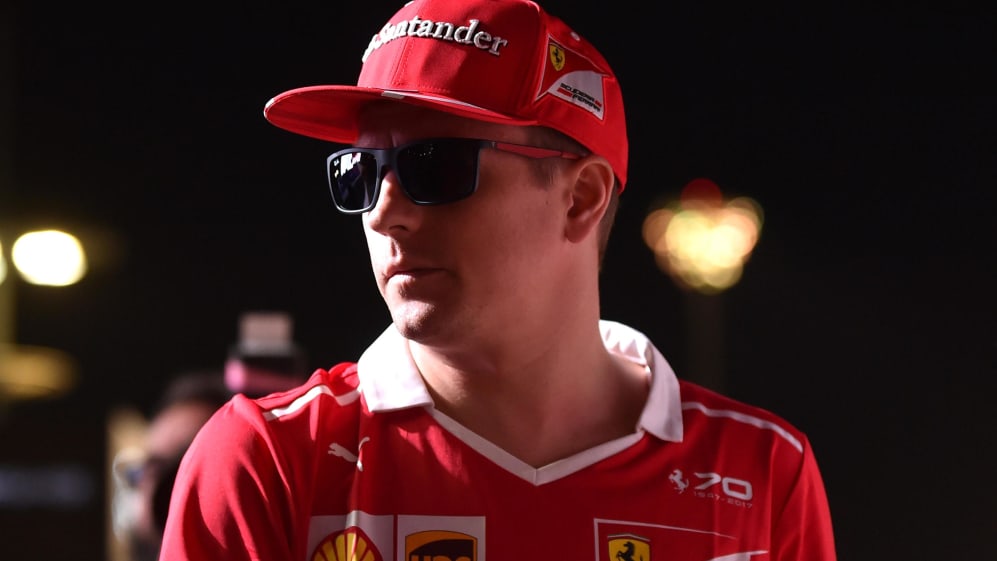 It's like an annual saga: the season reaches its midway point and the rumours begin to circle about whether Ferrari will keep Kimi Raikkonen for another year. For the last few years, whether through his own performances, pressure from Sebastian Vettel or a lack of other options, the Iceman has put pen to paper for the following season, but in 2018 the pressure is really on.
"If we find the right key, Raikkonen drives like a God," quipped Ferrari president Sergio Marchionne at the team's annual Christmas celebration. "Probably this is the last season to find the right key and we must do it. If we cannot find the right key, the choice will fall on a young driver..."
When Marchionne mentions young drivers, he does so in the knowledge that Ferrari have highly-touted F2 champion Charles Leclerc on their books, and if the young Monegasque performs well for Sauber this season (more of which below) he could be first in line to take Raikkonen's place.
There's only one way for Raikkonen to stave off those rumours – show more of the kind of form that took him to pole in Monaco last year and less of the kind that often saw him either trail in a long way behind Vettel or get beaten by drivers in cars that had little right to be in front of a Ferrari.
8. Will Renault dethrone Force India – or aim even higher?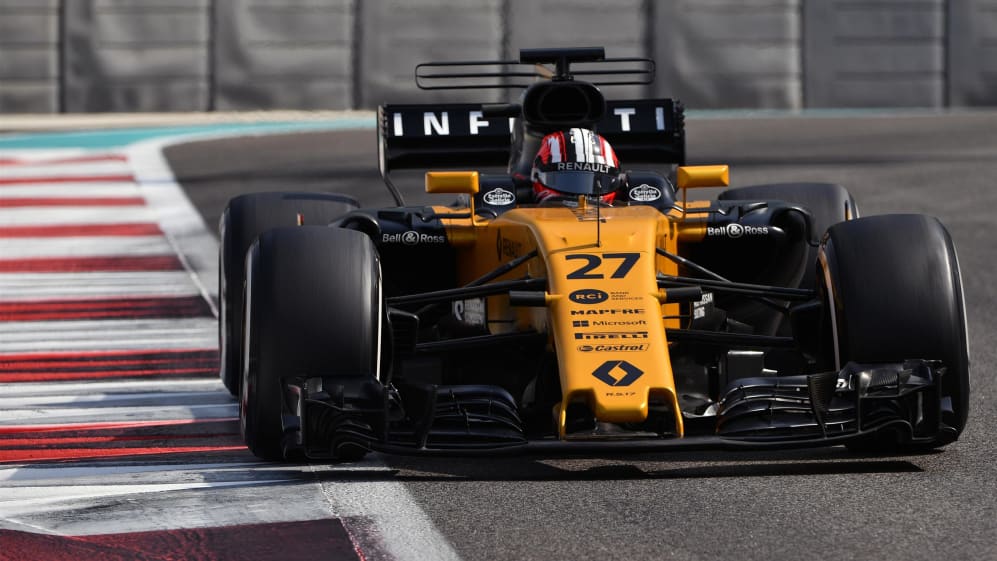 Few teams finished last season with as big of a smile as Renault, who pipped Toro Rosso to sixth in the constructors' standings at the very last race in Abu Dhabi. That result capped a very promising campaign for the French manufacturer in which they made significant progress on both engine and chassis fronts, as well as cementing one of the most dynamic driver pairings on the grid, with Carlos Sainz joining late in the year from Toro Rosso to partner the ever-impressive Nico Hulkenberg.
The question is, what will happen next? With the same engine, Red Bull proved comprehensively faster than the works team, and if McLaren adopt Renault engines and also pull ahead there could be some embarrassment.
Then again, there's nothing to say a buoyant and well-funded Renault – who've made some key hires over the past couple of years – won't make another decent step of their own, although perhaps overhauling Williams and Force India – teams they outraced towards the end of 2017 – in the constructors' stakes is a more realistic target than challenging the top three.
9. Can Alfa and Leclerc flip Sauber's fortunes?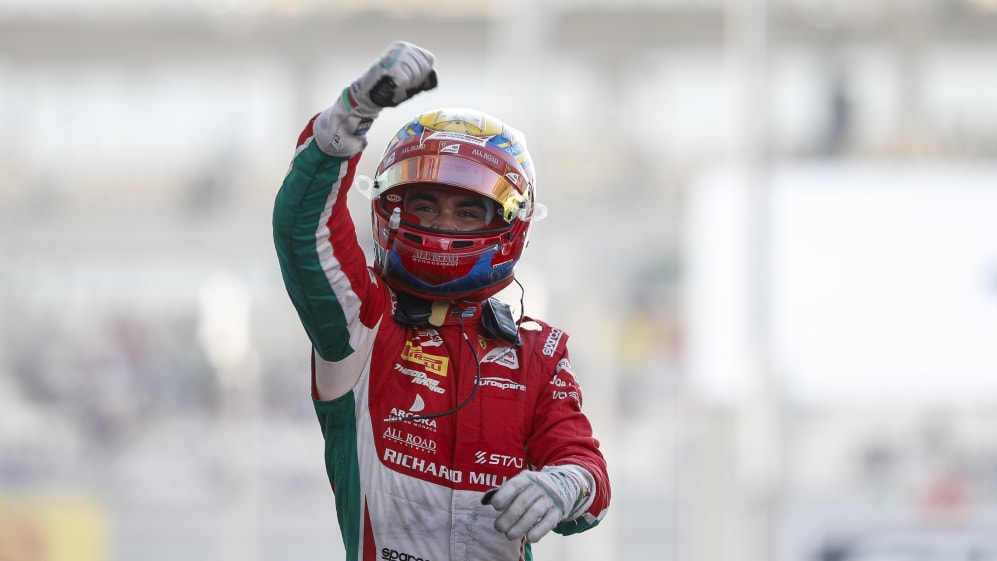 The last two seasons have been nothing short of miserable for Sauber, with the Swiss team accruing just seven points as they struggled at the very rear of the field.
But finally there appear to be bright skies on the horizon. Not only does the team have settled ownership and leadership, they also have a new technical and commercial partnership with Alfa Romeo which should provide a solid launching pad from which to revive their fortunes.
As part of the deal Sauber will have access to latest-spec Ferrari power units, which is a serious upgrade on the outdated engines which so hampered them in 2017, not to mention the Honda units they were at one stage signed up to use.
The Swiss squad have also signed one of motor racing's brightest talents to race alongside long-time driver Marcus Ericsson – Ferrari young gun Charles Leclerc (pictured above). The 20-year-old from Monaco comes with an enormous reputation after dominating in F2 as a rookie last season – will he provide similar fireworks in F1 in 2018? If he's given the car, don't bet against it.
10. How much of an impact will the three-engine rule have?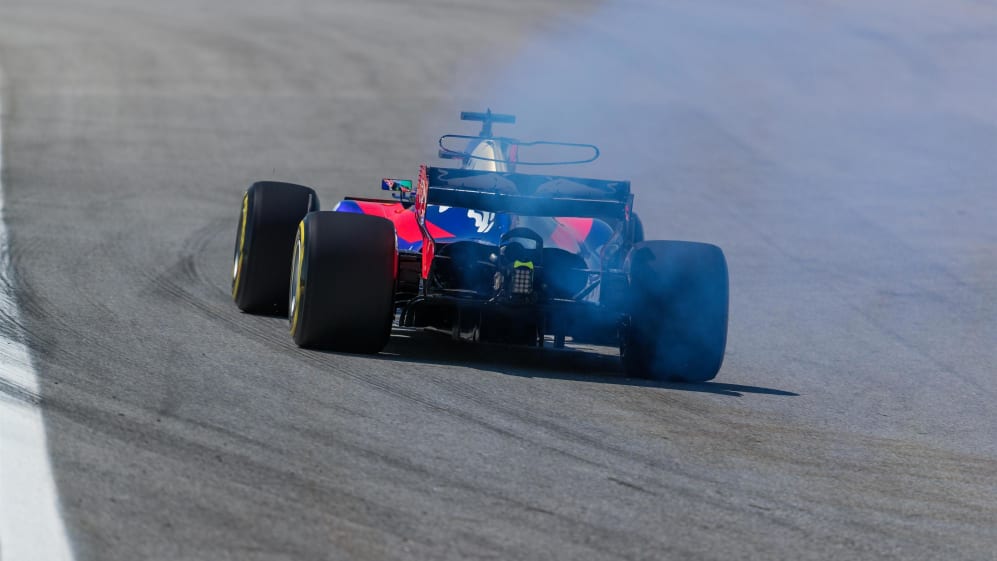 Last year each driver had four power units with which to tackle the 20-race season. This year they have one fewer – and there's one extra race…
What does that mean for the championship? Well, with each power unit now required to last for as many as seven races – longer-life engines having been pushed by the rule makers for cost reduction reasons – manufacturers will face an even tougher juggling act when it comes to balancing performance and reliability.
Get the balance wrong and costly grid penalties or race retirements will soon add up – and in the context of a tight championship battle could prove crucial.
Furthermore, with just three engines, manufacturers have just two chances to introduce an upgraded unit throughout the season (without penalty). That heaps further pressure on the likes of Honda to get it right from the off…