Feature
How a 45-minute talk and a bottle of sauce helped Williams secure a new title sponsor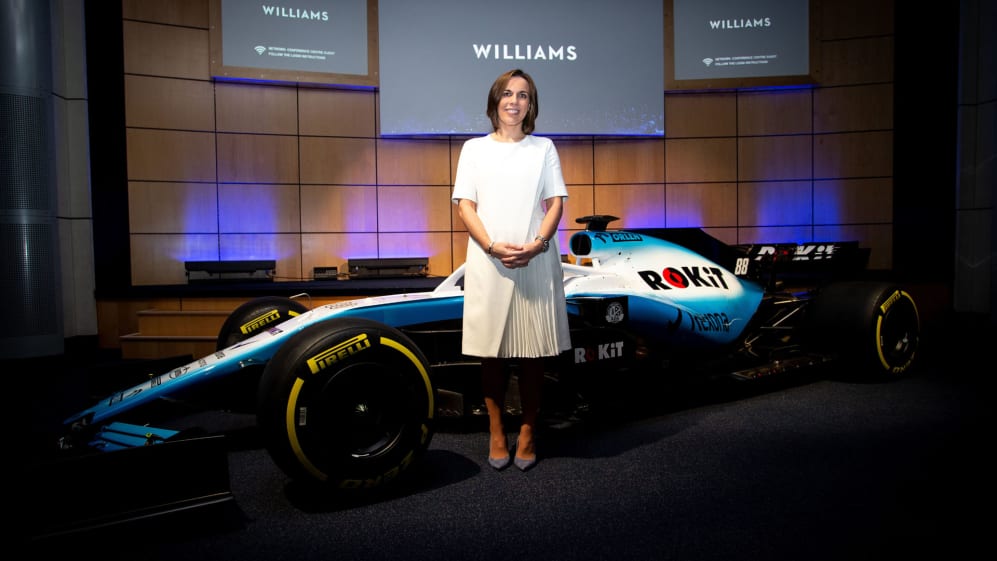 Brown sauce. It's the perfect accompaniment for a bacon sandwich and also, it seems, the ideal garnish to signing a multi-year, multi-million pound sponsorship deal.
Williams have been on the lookout for a title sponsor ever since Martini opted to end their involvement in F1 after a five-year stint. Recently, telecommunications company Rokit emerged as a contender to step into the breach.
Though not well-known in Europe, Rokit have been making a name for themselves on the sporting scene Stateside, through their sponsorship of NBA basketball team Houston Rockets and NFL outfit Los Angeles Chargers. The smartphone and network provider wanted to boost their global footprint and they decided F1 was the answer.
Three teams, including Williams, got a sniff of a deal and opened talks. But Jonathan Kendrick, chairman of ROK Brands, opted for Williams, a team he has a remarkable history with. More than 40 years ago, as a 17-year-old, he was sent from Wolverhampton – where he worked for Goodyear tyres - to engineer the tyres on Alan Jones' Williams race car at the 1978 Argentine Grand Prix.
When Kendrick walked into Williams HQ at Grove to hear Williams' pitch for his business, a bottle of HP sauce – signed by race drivers Robert Kubica and George Russell – sat on the table, alongside a plate of bacon sandwiches.
"Jonathan is a big fan of HP sauce," joked Deputy Team Principal Claire Williams at the launch of her team's fresh new-look livery. "He said - don't forget the HP sauce with the bacon roll. So I think the deal was done there!"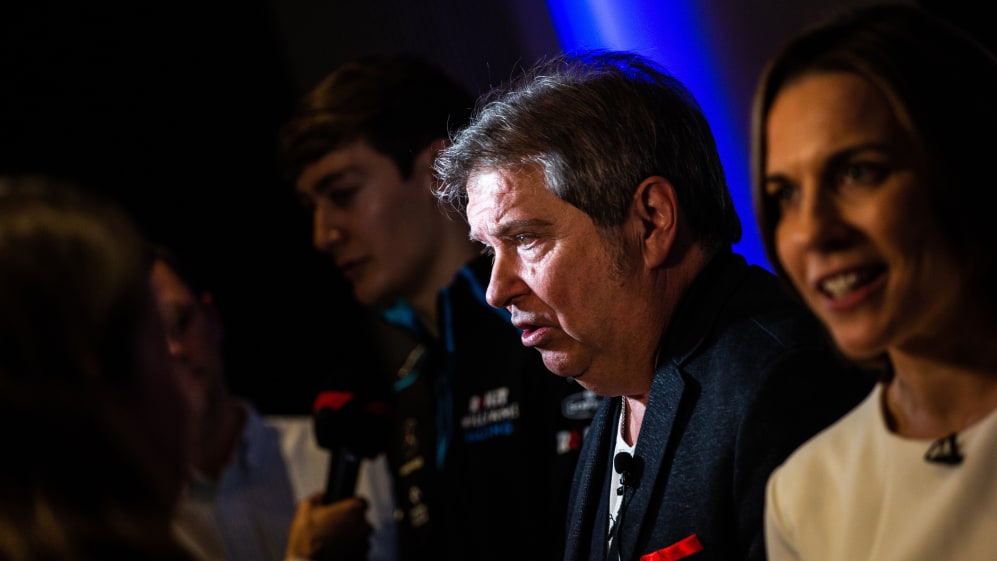 Kendrick said the decision to choose Williams was simple. "It's a British team, I'm British, my company is British," he said. "I love the fact the Williams name has been above the garage for a long time. Others have been and gone. Williams is still standing.
"The other reason, to be blunt with you, is Claire. It was a great meeting, I bought into her vision, her passion, her drive. After 45 minutes, I was convinced she was the one I wanted to work with."
Williams has a long and illustrious history in F1. Sir Frank Williams will celebrate 50 years as a Team Principal this year. The helmets of the greats who have driven for Williams in the past line a corridor in the team's Conference Centre, which also houses more than 40 of their race cars. You can feel the history.
But the glory days seem like a long time ago – you have to go back to 1997 for their last drivers' or constructors' championship. And last year was as bleak as it gets, the Williams cars often filling the back row of the grid and rarely threatening the points. Tenth – and last – was the end of year result.
So Williams and her management team opened an inquest, as soon as last year's season-opening Australian Grand Prix no less, and started making changes to the organisational structure, reworking departments and changing the culture. It's been an exhaustive task – but one that was required.
It's why Williams says this is the dawn of a new era, 'next-gen Williams' as she puts it. The team have chosen their drivers Kubica and Russell based on raw talent. They've signed a title sponsor – something that is very hard to achieve in this financial climate – and they have financial stability. They are in F1 for the long haul, despite suggestions to the contrary.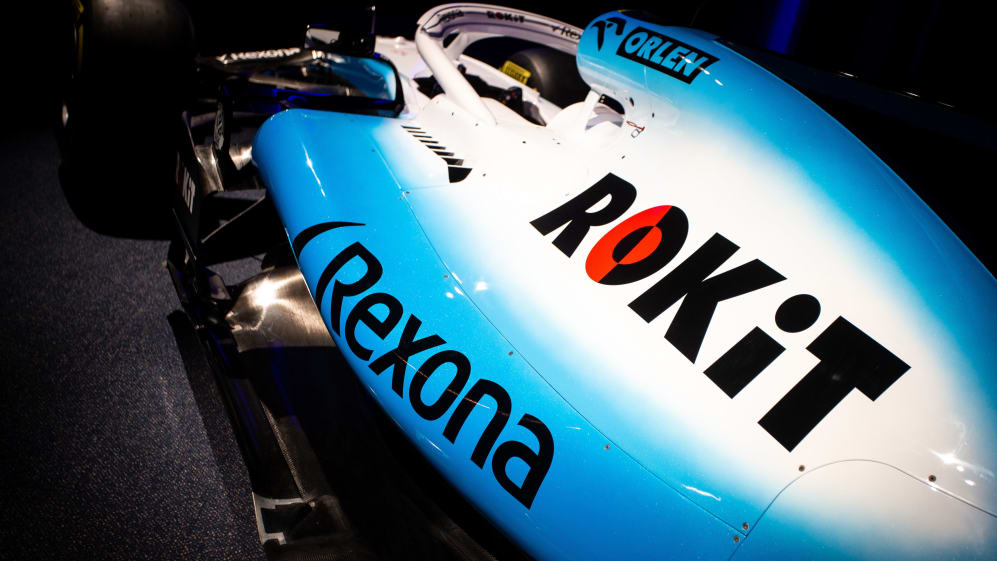 So it's no surprise that to coincide with this transformation, Williams have overhauled their look. A fresh start, if you will.
"It's next-gen Williams," said Williams when we chatted after the livery unveil. "That's what we're doing for this year. Things feel like they are coming together. Our livery is our shop window to the world, hence the revised livery. It's fresh. To me that says we are a team that's here to stay and we have a bright future. It's important for us to convey that message with all the speculation, all this nonsense going around about the team at the moment.
"We have new drivers who I'm really excited by, and I know everyone in the sport is as well, to see how they do. George is fantastic and the same for Robert. They are both technically rookies this year. I know it's going to take a few races but I know they are going to do the best job. It's up to us to provide the performance in our race car to enable them to do that.
"We're on a journey, this is a start of a new Williams. That means a new race car and we've really stripped everything back in order to make sure we address the weaknesses that came out of last year's Williams and that's not the work of the moment. We won't get everything right straight away, that's not how it works.
"We have to go through this piece by piece and we will get there in the end. It's all about progress this year, we have got to make improvements to the team."
As Williams says, a revival takes time. But there's a genuine belief among the staff that change – real change – has swept through the team and that they now have a solid foundation on which to build. This is not the first time Williams have reinvented themselves – and it may not be the last. But the boys and girls at Grove will hope this latest reboot leads to a return to the success of old.