Feature
How Bottas's British GP was ruined – and Hamilton's saved – by a matter of seconds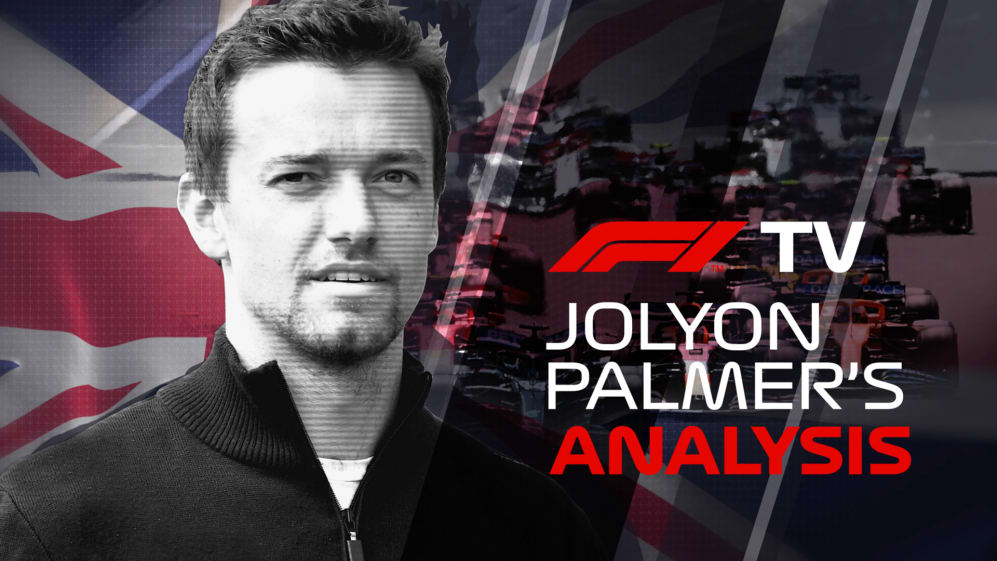 The British Grand Prix was the perfect illustration of how small margins can have massive consequences in Formula 1. This was the case at Silverstone for the race win, for the podium places, and for the championship.
With three laps to go in the Grand Prix it all looked fairly routine for Mercedes, leading 1-2 as we are becoming accustomed to in 2020, with Max Verstappen keeping them honest in third.
READ MORE: The Winners and Losers of the 2020 British Grand Prix
Then the first of the race-defining moments happened. Valtteri Bottas' left-front tyre blew, critically at the worst possible part of the track – Club corner – just after he had passed the pitlane.
If Bottas had suffered his puncture at Stowe, the corner before, or even just 10 seconds earlier, he could have dived straight into the pits and pitted with minimal time loss. In this scenario he would have changed onto new soft tyres and finished third, most likely with the fastest lap point as well, as it would have prevented Verstappen from pitting at the death as he ended up doing.
Verstappen also had his own woes with his tyres, so going to the end without making the pitstop would have been an added risk for him, and if anything did go wrong as it did for the two Mercedes and Carlos Sainz, Bottas would have had his second place back as well.
The points deficit even with a puncture in this scenario would have been only nine points to Hamilton, and perhaps even only six.
READ MORE: The Ross Brawn column - Why I'd have made the same call as Red Bull on Verstappen's pit stop
But for the sake of the 10 seconds later that Bottas' tyre blew, he had to drive around on three wheels for an entire lap of Silverstone - one of the longer tracks on the calendar. The time inevitably fell away from him, as did the chance of any relevant points, and his championship challenge has taken a shattering blow.
But again, the tight margins could have been so different for Bottas even after his own race fell to pieces.
2020
Drivers' standings after the British Grand Prix
POSITION
POINTS

1

Lewis

Hamilton

Mercedes

88

2

Valtteri

Bottas

Mercedes

58

3

Max

Verstappen

Red Bull Racing

52
Lewis Hamilton's puncture on the final lap happened just seven corners after Valtteri Bottas', but crucially it meant only negotiating half a lap on three wheels, as opposed to a full tour.
Hamilton measured his pace well, helped by his race engineer, Pete Bonnington, on the pit wall and had enough in hand to limp home to the flag for the win.
WATCH: Hamilton's 'fight for survival' on last lap of British GP
Measuring the pace was critical for Hamilton as actually pushing harder on the flat tyre than he had to could have risked further substantial damage to his Mercedes car, which we see fairly often when drivers push too hard on flailing tyres.
But the timing of Hamilton's puncture was just pure luck on the Brit's part as well. Not only did it happen within touching distance of the chequered flag, but it let go in a safe part of the track as well. If Hamilton's tyre let go even later, he would have been closer to the flag, but potentially going through the fastest corners of the circuit at Copse, Maggots and Becketts, which could have had much worse consequences than just a hobble to the flag. His huge crash at the Nurburgring in 2007 is testament to this.
Also the fact that Verstappen and Red Bull chose to pit and go for the fastest lap, rather than try and pressure Hamilton in the other Mercedes, gave him leeway to cruise to the flag.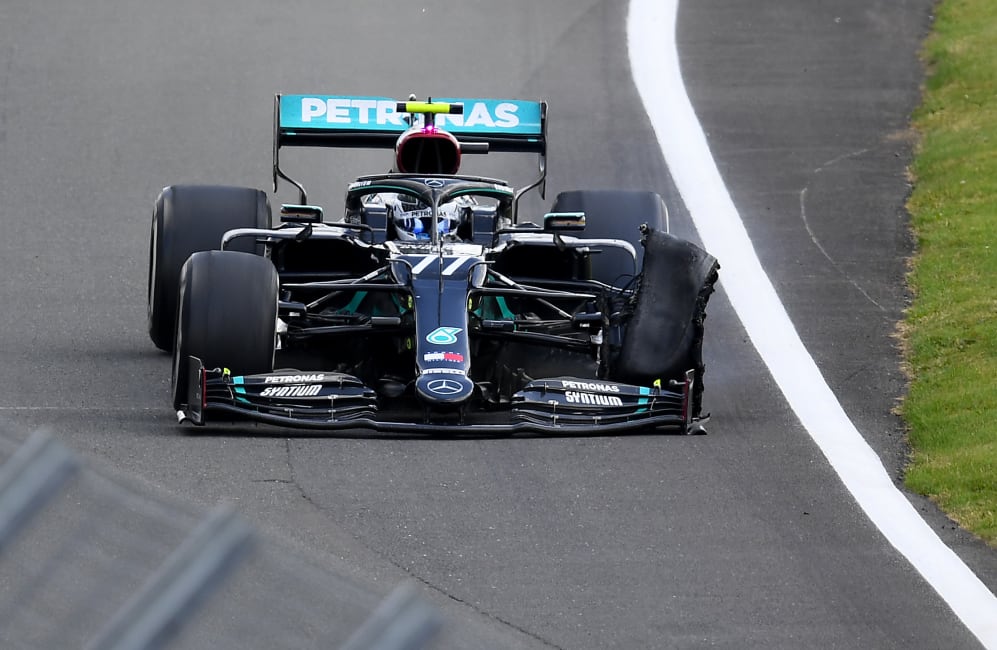 It was a logical choice for Red Bull. Hamilton's tyres had done 720 corners by the time they pitted, nobody could have foreseen that they would fail in the remaining 36 corners.
Even Mercedes had the opportunity to take all the risk out of it and pit Hamilton onto the final lap if they wanted, but with Hamilton uncharacteristically seeming content with his tyres, they opted to let him take the final tour, albeit with a warning to reduce his pace.
READ MORE: A closer look at how strategy and cornering speeds played their part in the dramatic Silverstone finale
Ultimately there's no doubt that Hamilton deserved this race, he qualified superbly and then in the key moments Bottas had to pressure him, he failed to take advantage. Backing out at Turn 1 from halfway along the inside at the race start displayed a level of caution in combat the Finn can ill-afford if he wants to challenge for a title against his team mate.
But whilst he needs to show more mettle in combat, he needs some luck as well. Nico Rosberg most definitely had both in 2016 and was rewarded with a title.
Jolyon Palmer's full video analysis of the British Grand Prix will be on F1 TV this Wednesday. Check out F1 TV for how to watch highlights of the latest Grand Prix, plus an archive of highlights of every race going back to 1981, with more than 1000 hours of on-demand content.