Feature
The Winners and Losers of the 2020 British Grand Prix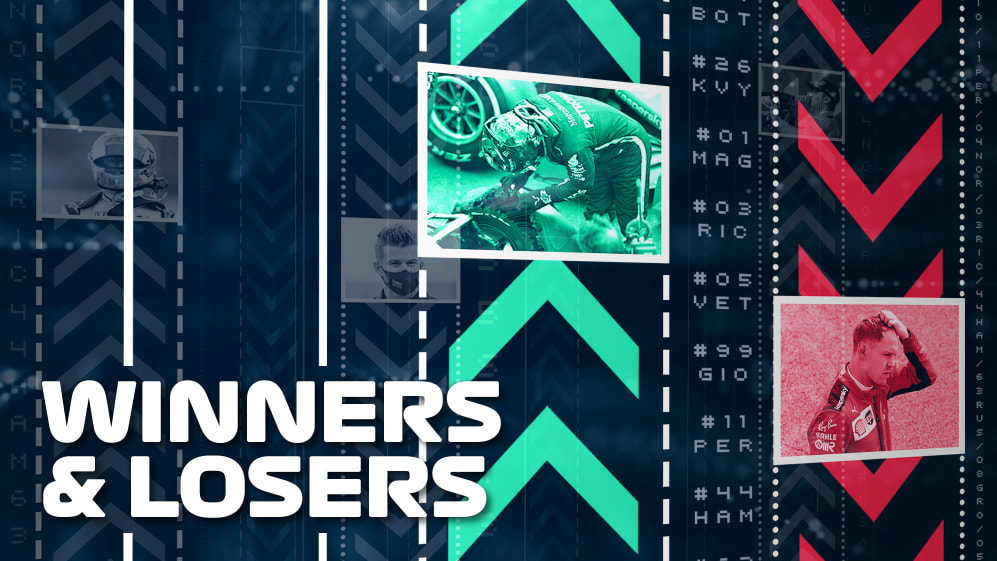 Lewis Hamilton has won more than 80 Grands Prix, but none of them were quite like his triumph at Silverstone in 2020 as he nursed his Mercedes across the line with just three fully inflated tyres. Not everyone was so lucky, though. We've picked out the winners and losers of the British Grand Prix…
Winner: Lewis Hamilton
Lewis Hamilton was evidently disappointed his home race took place without a single fan in the grandstand, but he still gave them a show on TV, the Briton managing a tyre deflating on the last lap to set a new record for the most wins by a driver in their home event, surpassing Alain Prost's tally with seven.
READ MORE: Hamilton says his 'heart nearly stopped' when tyre let go on last lap
He also set a new record for most races led from start-to-finish, beating Ayrton Senna's score of 19, while his 87th career victory moves him just four short of Michael Schumacher's all-time win record and just one podium away from equalling the legendary German's 155 career podiums.
And if all that wasn't enough, he now leads main title rival and Mercedes team mate Valtteri Bottas by a staggering 30 points after just four races. When he's won three of the first four races in the past, he's always gone on to win the title. A record-equalling seventh is looking like it's only a matter of months away.
Loser: Valtteri Bottas
Valtteri Bottas cut a distraught figure in the TV media pen post-race, the Finn at a loss to explain his wretched luck as the Mercedes driver suffered a tyre deflation when running a comfortable second.
He recovered to the pits and got a fresh set of tyres, but did not have enough time to claw his way back into the points. He's driving well, and was on a run of three podiums – including one win – in three events heading to Silverstone, but he can't afford such bad luck when trying to beat someone as strong as Hamilton.
READ MORE: Bottas tyre issue 'cruel' says Wolff as he suggests debris likely to blame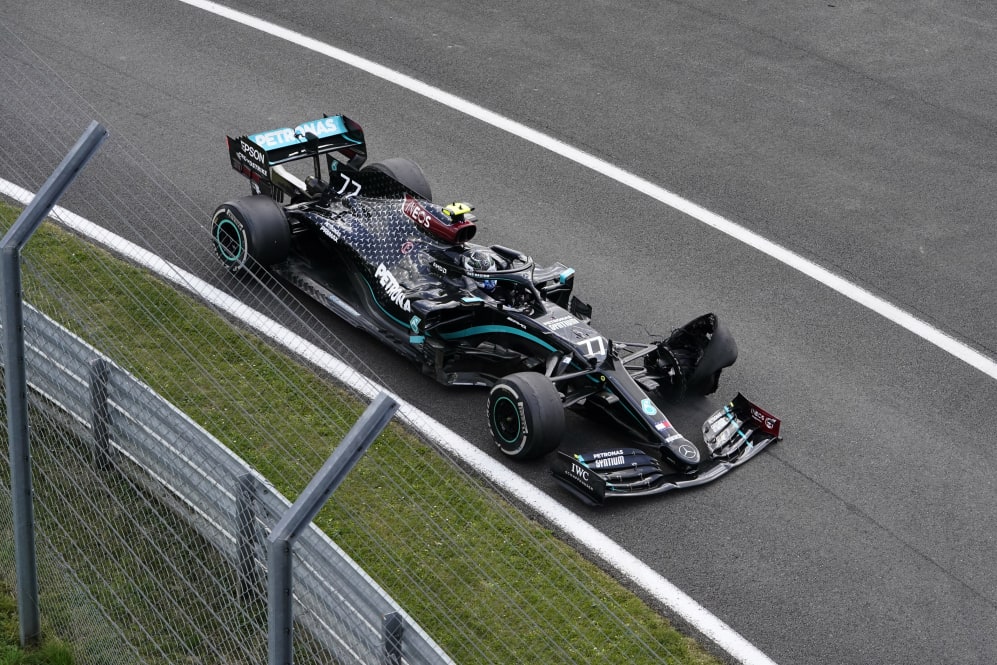 Winner: Max Verstappen
Max Verstappen felt significantly more comfortable behind the wheel of Red Bull's RB16 this weekend, which looked better balanced and less tail-happy at Silverstone than it had in the opening three races. But they still lacked the pace to take the fight to Mercedes.
Nonetheless, he outdrove the car once again, qualifying inside the top three and comfortably holding third in the race, meaning he was there to take advantage when Bottas had his problem.
Many will say had he not pitted for fresh boots on the penultimate lap to attack the fastest lap (for which he picked up the bonus point) he could have won – but there was also no guarantee his tyres would have held up either and he could have ended up with nothing.
READ MORE: 'No guarantee Verstappen would have got to the end', say Red Bull as they stand by pit stop decision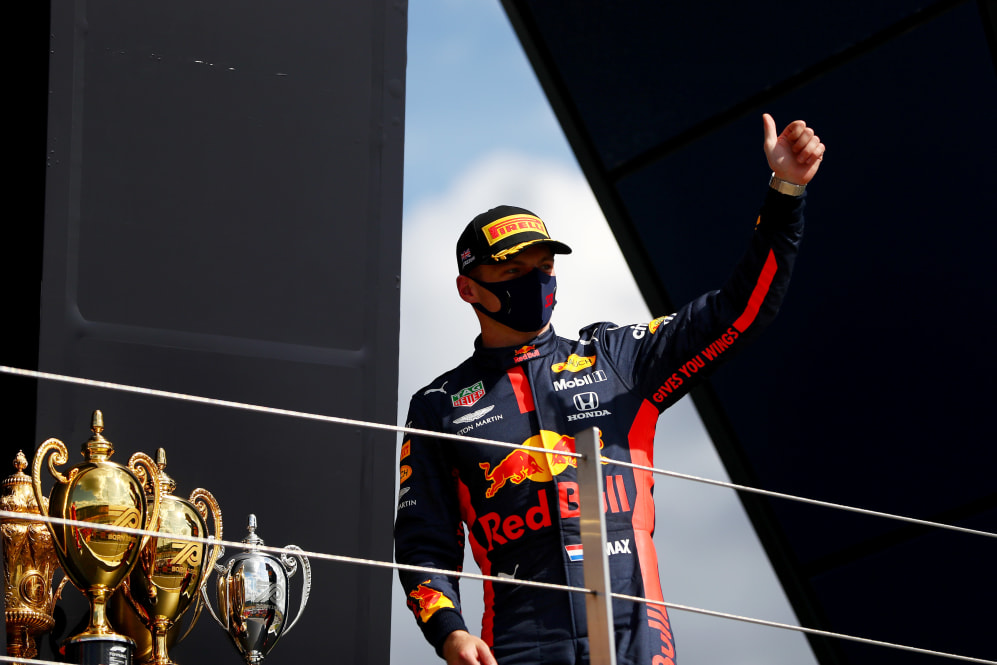 Loser: Nico Hulkenberg
It was a whirlwind 72 hours for Nico Hulkenberg, who had his dreams answered when Racing Point called asking him to sub in for Sergio Perez, after the Mexican tested positive for Covid-19.
The German settled in quickly and it didn't take him long to close in on team mate Lance Stroll's pace. But he failed to make Q3, after the team opted to try and qualify on the medium tyre, and then didn't even take the start after the car encountered a drivetrain seizure when they fired it up to go to the grid. It's a real shame, but there's a good chance he'll get another shot this weekend.
READ MORE: Failure to take British Grand Prix start sums up 'crazy' weekend, says Hulkenberg
Winner: Charles Leclerc
Right now, the Ferrari SF1000 isn't good enough to secure a podium on pure pace, and yet somehow, Charles Leclerc has managed to achieve the trick not once, but twice, in four races.
The Italian outfit stripped off the downforce at Silverstone in a bid to make up for their power struggles, giving them pace on the straights but making the car trickier through the corners. Leclerc adapted with aplomb, while team mate Sebastian Vettel struggled, and the Monegasque is currently doing a sterling job of carrying the red team.
READ MORE: Leclerc thrilled with British Grand Prix podium, but admits P3 finish was 'lucky'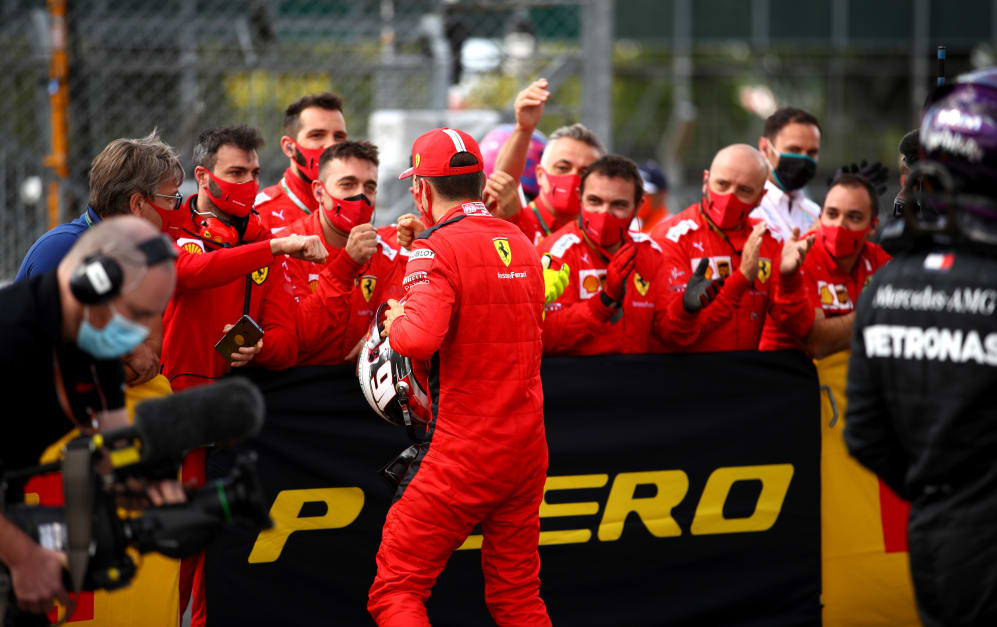 Loser: Sebastian Vettel
Before 2020, Sebastian Vettel had never finished 10th in a Grand Prix. After four races, he has now done so twice.
Remarkably, this is comfortably his worst start to a Formula 1 season since his first full campaign way back in 2008 with Toro Rosso. The German was at a loss to explain why he simply couldn't get comfortable with his Ferrari at Silverstone, made all the more galling because team mate Leclerc was smashing it out of the park.
READ MORE: 'Something doesn't stack up' – Vettel puzzled by his poor pace in British GP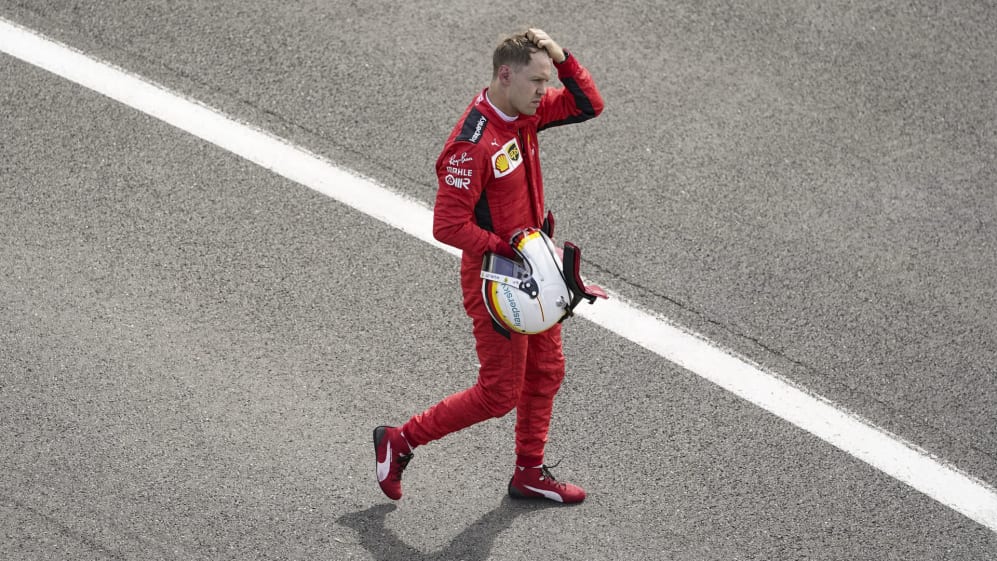 Winner: Daniel Ricciardo
It's not been the best of times for Daniel Ricciardo since he joined Renault, but his perseverance was rewarded at Silverstone, with a superb drive to a fourth. Admittedly, he gained from Bottas and Sainz's late individual dramas, but you've still got to put yourself in the position to take advantage.
The result equalled his best with Renault, and also Renault's joint-best result since returning as a full works team in 2016. That moves him level on points with Lance Stroll in eighth in the drivers' championship.
WATCH: Daniel Ricciardo happy with Renault's 'big points'
Loser: Carlos Sainz
Carlos Sainz may have scored points in each of the first three races, but he hasn't been happy with his performances, as he's battled to get comfortable in the car. But he made big gains at Silverstone and a trademark fast start opened up the possibility of a top-five finish.
He was running fourth, after Bottas encountered his tyre problem, but then suffered his own, dropping him well out of the points at the end. That allowed team mate Norris to gain a position on the last lap for the fourth successive race this season, as the Briton retained fourth in the drivers' championship.
READ MORE: 'Luck hasn't been with me' says Sainz after last-gasp tyre drama robs him of points at Silverstone
Winner: Pierre Gasly
There have been a number of standout performers in the midfield so far this season, but perhaps one who has slipped under the radar is Pierre Gasly.
The AlphaTauri has been hampered by mechanical woe in 2020, but when his car works as it should, the Frenchman has made the most of it. At Silverstone, he was in fine form, impressively dispatching Vettel as he rose up into the top 10, and then benefitting from others' tyres woes to equal his best finish of seventh this year.
WATCH: 'I loved that race' says Gasly after strong P7 finish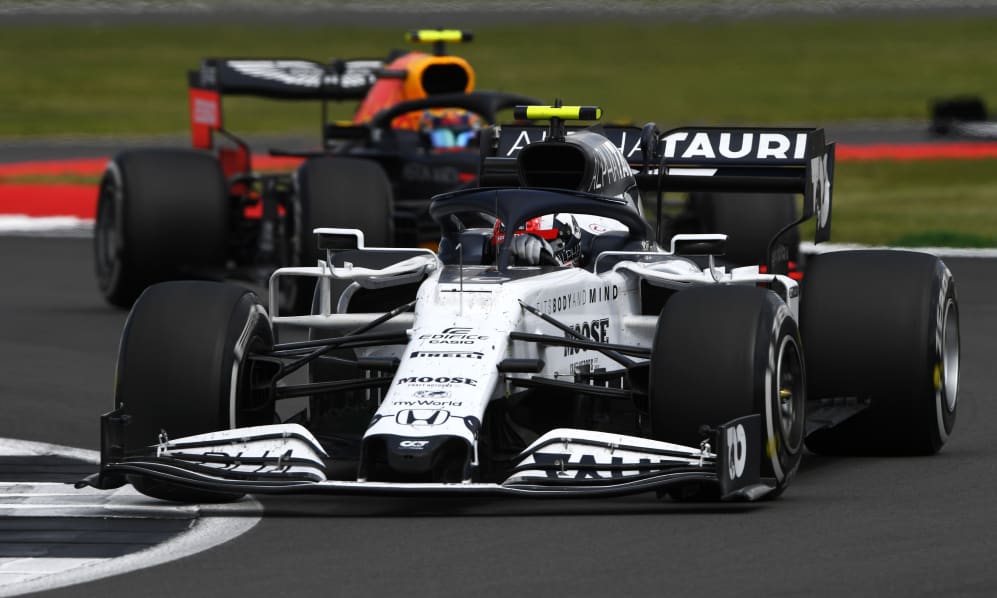 Losers: Racing Point
Racing Point were expecting to be podium contenders heading into the British Grand Prix weekend, the high-speed nature of Silverstone predicted to suit their pink cars. But they were pushed onto the back foot when Perez tested positive for Covid-19.
And while Stroll qualified a strong fifth, his race pace was significantly slower than the long run data they collected during practice earlier in the weekend had suggested, and he dropped to ninth in the race. Plenty of work to do, then, ahead of this weekend's return to Silverstone, this time under the 70th Anniversary Grand Prix banner.
WATCH: 'We weren't nearly as quick' as our midfield rivals, says Lance Stroll