Feature
How F1 is dealing with the threat of Typhoon Hagibis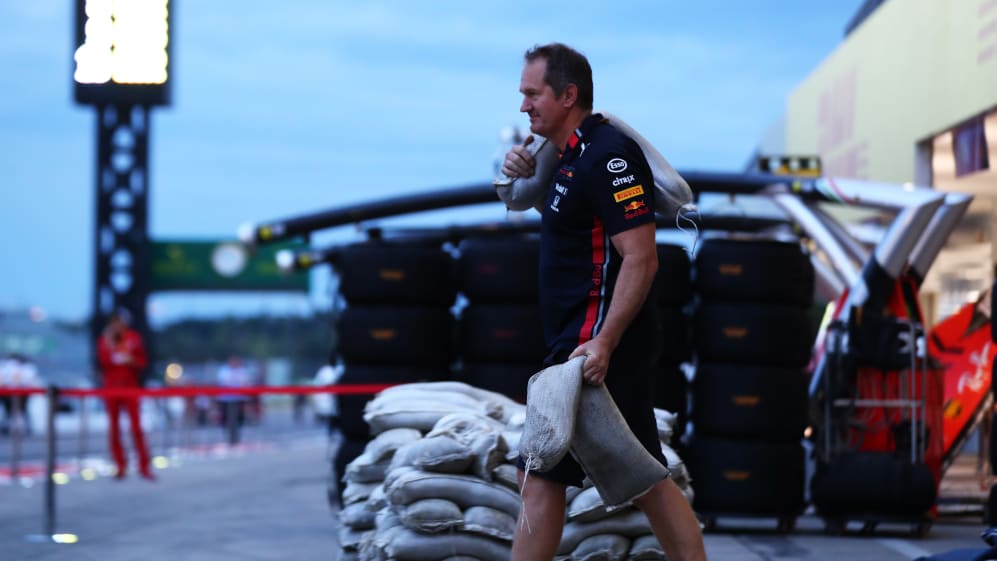 The Suzuka circuit will lock its gates on Saturday as Typhoon Hagabis passes close by, bringing with it predicted heavy rain and strong winds. F1 qualifying has been moved to Sunday morning as a result – just as it was in 2004 and 2010 in Japan – but for those on the ground, the typhoon has caused much more than a timetable change. It's instigated a herculean ground operation to make things safe and ensure racing can go ahead as planned on Sunday…
"For us, we're a little bit in no man's land, or a voyage of discovery is probably a better expression," explained Steve Nielson, F1 Sporting Director.
"We're going to have to move our F1 Broadcast Centre - the operational, mission critical guts of it - into the pit building up here [in the main paddock] to ensure that when we come in on Sunday morning, the timing, the start lights, the GPS, the light panels around the circuit are in an environment where they have a chance of surviving the storm.
"We've not done it before, the guys that are having to do it are going to have to work for the rest of tonight. We hope to have all the big bits in place tonight as the rain and storm gets worse, as the day goes on and the evening goes on, so that they can work inside tomorrow, out of the weather, connecting everything back up again and systems checking it."
F1 teams, meanwhile, are also taking steps, with Mercedes confirming that they'll be taking down the usual panelling at the front and back of their garage, folding down their pit wall gantry and covering it with netting, keeping equipment in the garage off the floor in case of flooding, amongst other things. Other teams will likely follow suit.
Much of the infrastructure around the track, however, will remain in place, but be 'made safe'.
"From an F1 operations perspective, implementing our extreme weather plan will require a significant effort," said Andrew James, F1 Technical Director. "It will need an 'all hands on deck' approach to accomplish."
So while the drivers head back to their hotels and ponder how to spend the next 24 hours, there will be plenty of work going on behind the scenes to make sure it's business as usual on Sunday, when the weather will hopefully have cleared.