Feature
How Formula 1 approached the Australian GP cancellation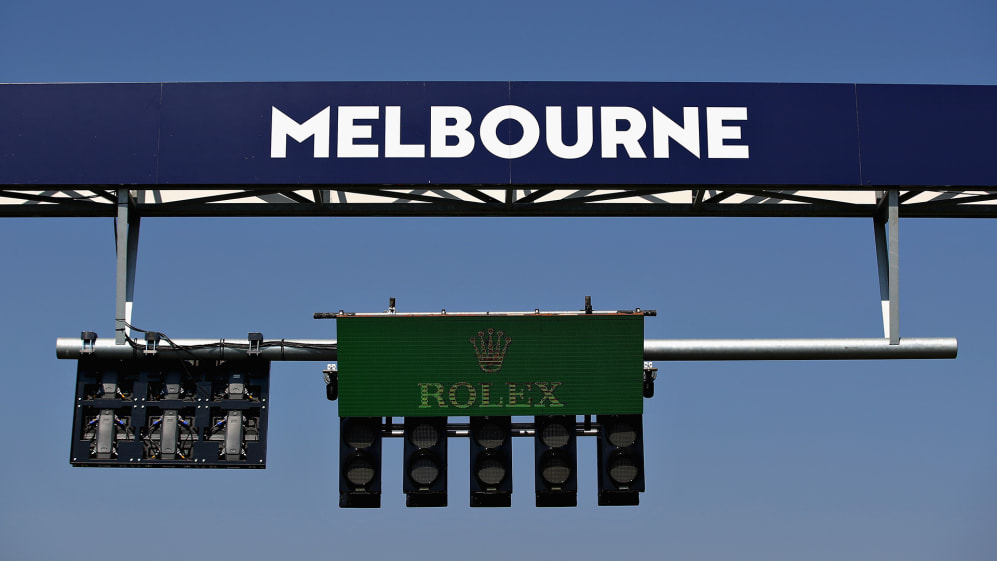 When McLaren confirmed they were withdrawing from the Australian Grand Prix on Thursday, after one of their team members tested positive for the coronavirus, it triggered a series of meetings and discussions that cancelled the season-opening race. Here, F1 motorsports boss Ross Brawn explains how the decision was reached…
Formula 1 is a global championship, which means logistically, decisions need to be made well in advance to ensure a Grand Prix can take place. Freight, for example, will be sent out between three and four weeks ahead of the race.
At the point in which a decision had to be made as to whether to push ahead with the race, having taken advice from the relative authorities concerning coronavirus, F1 opted to push ahead and run the season-opener in Melbourne's Albert Park.
"We were very keen to have the race," said Brawn. "It's a very positive event. We wanted to kickstart the Formula 1 season. It is a great race with great fans and a wonderful weekend. We have a big impact on the economy here and it has an impact on our economy as well.
"Formula 1 has to function, we have to make it work so we looked at the whole situation and when we decided to go, we looked at the different dynamics. Probably what has surprised everyone is the rapid expansion of this problem. The escalation of new cases, certainly in countries like Italy, where it's gone almost vertical. No one could have expected that.
"I have spoken to [Ferrari chief] Mattia Binotto many times in the last few weeks, his mood changed in the last five or seven days, from what he was seeing in Italy. So we were on this ship that sailed and we were optimistic we could get through it, that we could get Formula 1 started and just bring a bit of relief in difficult times.
"Once we had the positive case, once one team couldn't race because of that, clearly we had a problem we needed to address."
The response
There was a 12-hour gap between McLaren confirming they would not compete in Melbourne and F1, the FIA and Australian Grand Prix Corporation issuing their joint statement. So what happened during that time?
"There was consultation with the teams, the medical authorities, the FIA and the promoters here," said Brawn. "I've been up all night. We had so many issues to work through. We had to get the teams together again and hold a meeting. It all takes time.
"It's not a total autocracy as in we just can't make a decision. We have so many factors to take into account. I think we did a pretty good job of reaching the right conclusion with so many stakeholders involved. We're talking to the FIA, which is in Europe on a Europe timezone, and we had to speak to [FIA President] Jean Todt.
"[F1 CEO] Chase [Carey] unfortunately was in the air, flying between Vietnam and here. So it was a pretty stressful period. Considering we dealt with everything in 12 hours, for something that important, was good."
The preparation
F1 in conjunction with the FIA and Australian GP race promoter had plans in place ahead of the weekend, should there be suspected cases of coronavirus but Brawn accepted they couldn't be prepared for every eventuality with so many unknowns.
"We had mapped out with the health authorities what would happen if we had one case, five case, 10 cases," said Brawn. "But what you never know with those cases is what the association is with the people around. Having one case with 14 people having to go into isolation, that effectively knocked that team [McLaren] out of operation.
"If that one case had been someone with a different profile, different responsibility, it might not have impacted a team that much. There are certain things you can spend forever predicting and you'll never know what is going to happen. In reality, we found the case, the person who was positive in the paddock. That is the credit to the authorities. They were identified, they were tested, the procedures worked."
The next steps
Brawn said it was unclear when F1 2020 can get going but that is their focus now and it is the intention to reschedule cancelled races at some point this year.
"I don't think anyone has experienced [a situation like] this in their lives," said Brawn, who has extensive experience in Formula 1 having been Technical Director at Benetton and Ferrari as well as running BrawnGP and Mercedes. "I've been through financial crisis, dramas and the scale of this at the moment is massive.
"We are taking stock of the situation now and what we have learned from this weekend. We have to be realistic about when that can start again, which is what we're working on at the moment.
"We have plans to rebuild the season and try and accommodate as many of the lost races as we can.
"I think people have to show some tolerance now in terms of how we build the season, for the rest of the year. I think the team is in the right place to realise that is necessary."