Opinion F1 Unlocked
How hard is it for drivers to judge track limits when strapped into the cockpit? Jolyon Palmer explains…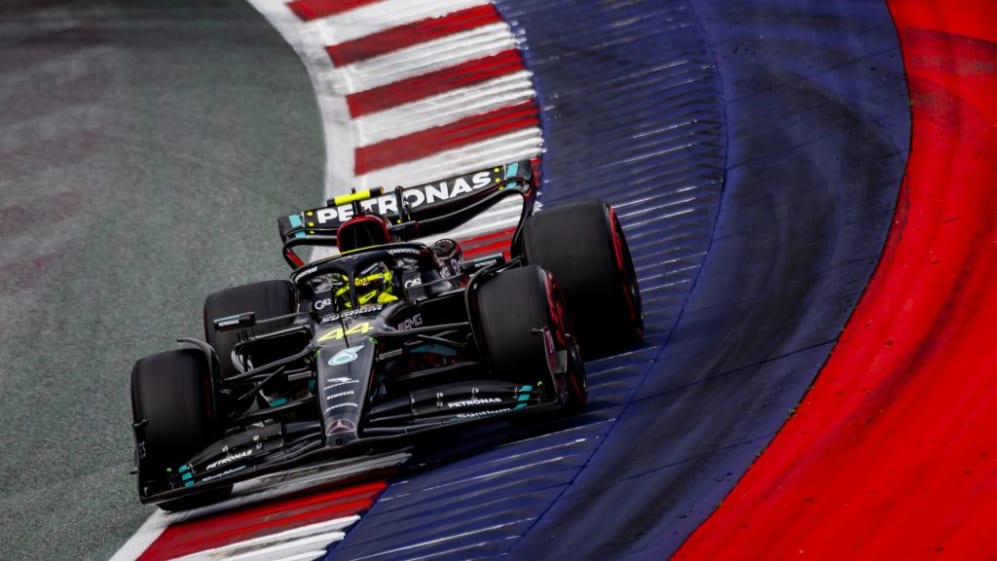 Track limits is a perennial issue in modern Formula 1, with circuits moving towards asphalt run-offs for safety benefits, while the drivers inevitably look to exploit the advantage of opening up corners and using the kerbs and extra space whenever and wherever they can.
In days of old, there were predominantly barriers, gravel or grass in place to stop drivers running wide, and these physical deterrents naturally did the job. The same is true for modern day street tracks like Monaco, or permanent circuits like Suzuka or Zandvoort.
EXPLAINED: Why did the Austrian Grand Prix race result change – and what are the track limits rules?
In Austria, though, there has long been an issue of track limits and it came to the fore last weekend – ironically because of the FIA's aim to clamp down on it more than the past.
Formula 1 drivers are so well tuned to maximise everything they can get, and using every morsel of track is a natural thing to do, to open up corners and therefore carry more speed through them.
When there aren't any physical deterrents in place, it is purely up to the driver to judge the positioning of their car – and a combination of greediness for track maximisation, small corrections when already at the limit, poor visibility on millimetre decisions that are tough to judge, and a hope they'll get away with them, means that laps often get deleted.
If you put barriers on the outside of the circuit, drivers wouldn't be crashing nearly as much as they are exceeding track limits – but this isn't a fair comparison. Barriers are clearly more visible than a narrow painted white line on the ground. When you are strapped into the cockpit, you cannot see anywhere near the bottom of your tyres, so it comes down to an element of guesswork and spatial awareness.
If you put gravel or grass on the edge of the track, then drivers would still be more likely to steer clear of them and we wouldn't have nearly as many issues though – and to my mind, this is the solution in the future for Austria, as the FIA themselves have suggested after a long weekend for them.
There's a nuance to positioning your car that also makes it easier to maximise the track to the outside tyre compared to the inside tyre as well. It's easier for drivers to position their outside wheels up to a line or kerb than go completely over the kerb and try to position it on their inside wheel.
READ MORE: 5 Winners and 5 Losers from the Austrian Grand Prix – Who was superb in Spielberg?
Imagine being in a road car and changing lanes on a motorway. It's easier to know when you have crossed the line with your first wheel than when your last wheel is no longer in touch with the lane you have left behind. When the line is underneath your car, it's somehow harder to get perspective of where it is.
For the best drivers in the world at the pinnacle of the sport, this isn't a great look though. Of course they all have the ability to keep within the white lines, and they all could have exercised a bit of caution and put a tiny safety margin into their driving.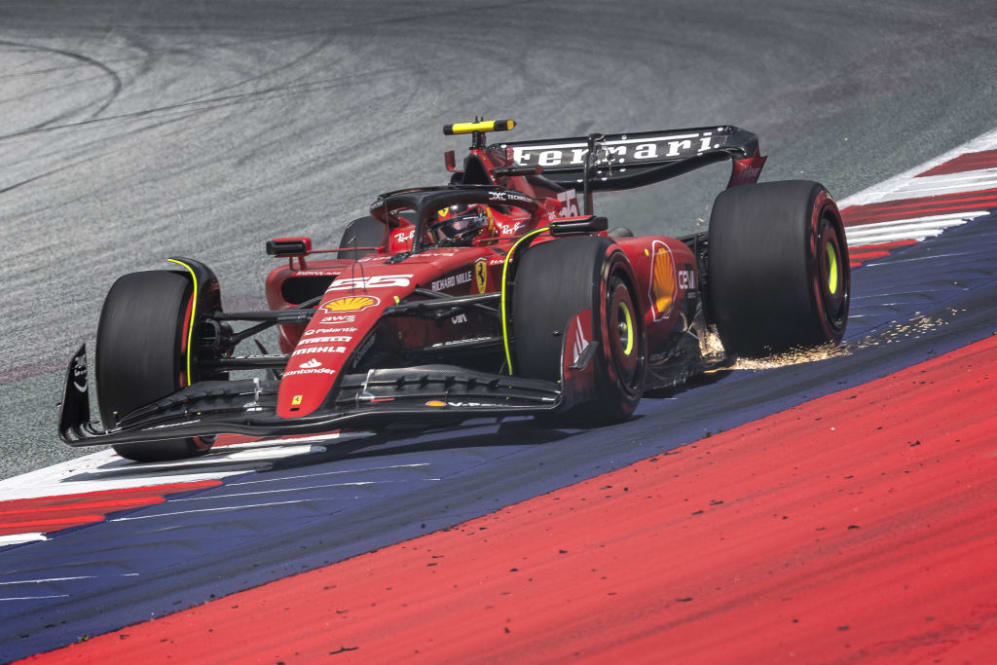 From the outside, it's easy to think that in a Grand Prix, the drivers are holding back at certain moments, but actually they are consistently pushing in battle, and the amount of lap times deleted shows just how much they were attacking on every single lap.
The reason the situation got so out of hand in Austria is a blend of drivers thinking they'd get some leeway like in the past and get away with it, feeling the need to push the limits in an attacking or defensive situation, and throwing caution to the wind – and the situation also wasn't aided by the sheer number of incidents the FIA had to look at through the race.
READ MORE: Austrian Grand Prix results confirmed as Sainz and Hamilton among drivers demoted
Usually drivers would be given a warning flag for track limits before a penalty was handed out. But in Austria there were so many incidents to be looked at that the FIA were completely overwhelmed, so by the time warning flags were shown, there were already more violations, meaning a penalty was inevitable even if the driver heeded the flag and adapted their driving at the point they were told.
With such small margins and limited visibility of their tyre positioning, the drivers might not have necessarily known that they were over the limits as often as they were, and without a warning coming through, they maybe thought they could get away with it.
Despite their protests, though, if the Austrian Grand Prix was being run again this weekend I believe that we'd see fewer penalties. Knowing they'll eventually be accurately punished, the drivers would behave much better and take fewer risks with it.
Certain drivers in the field also managed to adhere to the rules throughout the weekend, which shows that it's possible for all of them, so long as they exercise more caution.
READ MORE: STRATEGY UNPACKED – Were Russell, Albon and Hulkenberg right to gamble on tyre switch in the Sprint?
With Austria staying on the calendar until 2030, I do hope that we get some gravel run-offs though, or at the very least some form of physical deterrent. It's a fantastic circuit for both the fans and the drivers, but even a race with a quarter of the penalties we had on Sunday isn't an ideal outcome. With around 1,200 potential infringements to look through on Sunday, the stewards need some help from the infrastructure.
As much as anything, having gravel or grass back will also add to the risk, excitement and challenge of driving around an already fun circuit.
To read on, sign up to F1 Unlocked for free
You'll unlock this article and get access to:
Live leaderboard data
Epic experiences and rewards
Money-can't-buy competitions