Feature
How Sauber peeled themselves off the bottom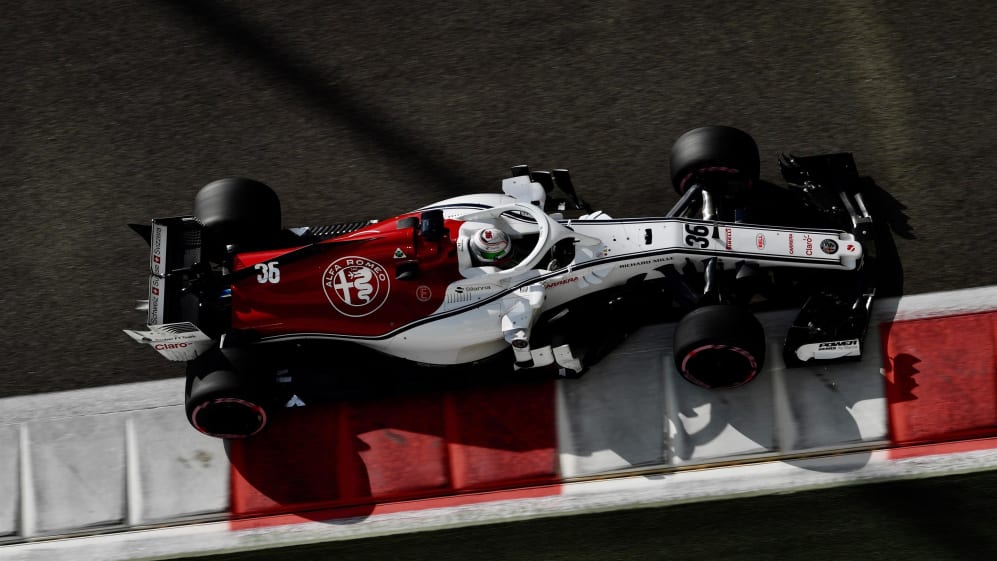 This time last year, Sauber were dead last. Once a solid contender in the midfield, with the potential to steal an opportunistic podium, the Swiss team were now an F1 also-ran. But motivation was high. Why? Because an air of change had been sweeping through the halls of their Hinwil base in Switzerland. And the first signs of a resurrection were evident as they bounced back with aplomb this year.
Eighth in the constructors' championship may not sound like much progress. But it was, considering where Sauber had been. And excitingly for them, they had the fourth fastest car on several occasions in the closing part of the season, evidenced by Charles Leclerc's string of seventh place finishes in the last three races.
Working back to 2016, Sauber's future was bleak. Salaries weren't being paid, staff were leaving because of the uncertainty. But then Longbow Finance stepped in. "This was the change," Team Manager Beat Zehnder, who has been with the Swiss outfit since 1994, tells Formula1.com. "Money plays the crucial role, especially in F1. You can pay suppliers and have the finances to develop the car, to use the tools that you have. We had a fantastic windtunnel which we didn't use for almost two consecutive years as we didn't even have the money to power it."
Longbow deemed then Team Principal Monisha Kaltenborn, loyal to Sauber since 2000, was not the right person to take them forward, so they drafted in ex-Renault chief Fred Vasseur. He made it his first task to cancel Kaltenborn's deal for the team to use Honda engines and instead renew with Ferrari – but on better terms.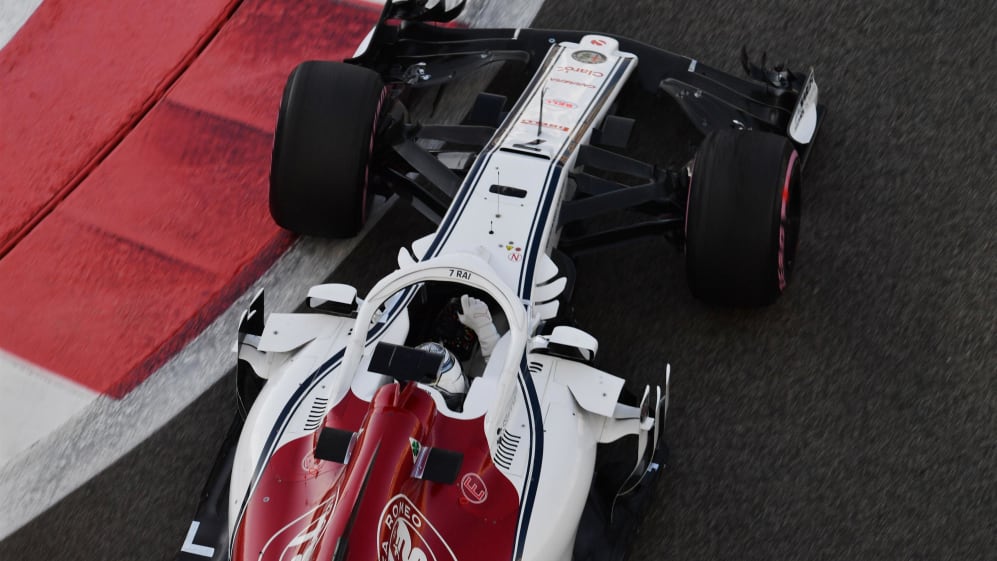 The deal involved a latest specification engine and also opened the door for a closer relationship going forward. He then set about laying down a clear plan of attack and how the team would spend the budget. For example, he wanted to grow the staff, adding around 100.
"Fred is a pure racer, he knows what he needs to have success," says Zehnder. "He changed our structures, recruited the right people. And there is more to come. We are going to hire more people in different areas, mainly aerodynamics."
One of those recruits was Simone Resta, Ferrari's long-serving chief designer, who joined Sauber as Technical Director. It was a huge signing, given the growing strength of the Ferrari design in recent years and another positive to come out of Vasseur's decision to cancel the Honda deal and stick with Ferrari.
"Simone is a very good guy. He's a team player, he knows that each single team member is crucial to have success," says Zehnder. "He's very good at motivating the team. I'm 100% sure he will change some parts of the car which makes the car quicker and brings more success."
Vasseur adds: "Simone will have huge value on next year's car. We stopped developing the current car at the beginning of July. He brought to the team a fresh spirit and a good motivation. He's a very positive guy, enthusiastic, and he pushes everyone in the right direction. It's important to have a technical leader who is pushing."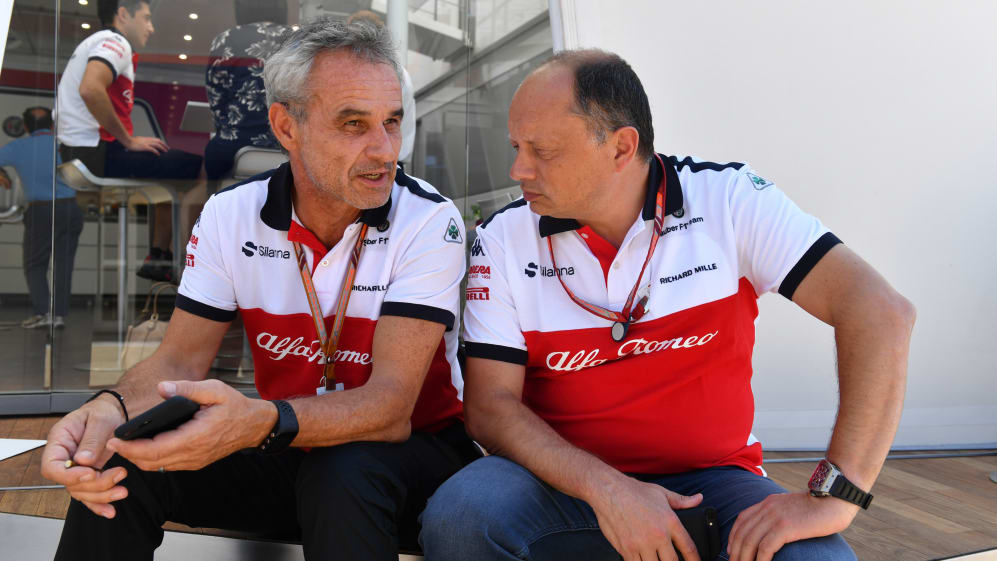 Cash injection leads to upgrades throughout
Alongside recruitment, one area that Sauber wanted to invest in was equipment. Much of it hadn't been updated in years. A focus was put on pitstops. With items such as wheelguns being developed every year, an investment of this kind could be huge. The pit crew were enrolled on physical and mental training programme, which is on-going, while they could also now practise with a current chassis with the bigger generation of tyres at the factory, rather than an older one with the smaller, lighter tyres.
"Last year, we were the smallest team in the paddock. Now we are P5 in the pit stop rankings," says Zehnder. "The end goal should be to have quick and consistent pit stops. We can be very proud – these days a regular pit stop is under two seconds."
Over the winter, it was announced Alfa Romeo was returning to F1 – and they had chosen to do so with Sauber. For Vasseur, that was important for prestige, and would help Sauber, which traditionally finds it harder to attract staff given their Swiss location, while the majority of F1 teams are located in Motorsport Valley in the UK, a more attractive proposition.
"Alfa Romeo joining the team makes the project is more attractive," says Vasseur. "It was easier for us to recruit. The general atmosphere in the team is probably much more positive. We had to face tough times in the last couple of the seasons, but the fact we're coming back to the pace and to know that each time we push a bit more, it will pay off, it makes a huge difference. Last year, we were so far away, it didn't matter what we did to the car, we were last. This season, we know if we can bring a small update for the next race, we will move forward one or two positions on the grid, which is important motivation for everybody.
"The relationship with Ferrari is a good one and will stay a good one. Even if Alfa and Ferrari are separate brands, they are part of the same family. It's good for Ferrari to have us onboard and to know what you can do with the engine – I will always consider Ferrari as a reference. It's showing the potential."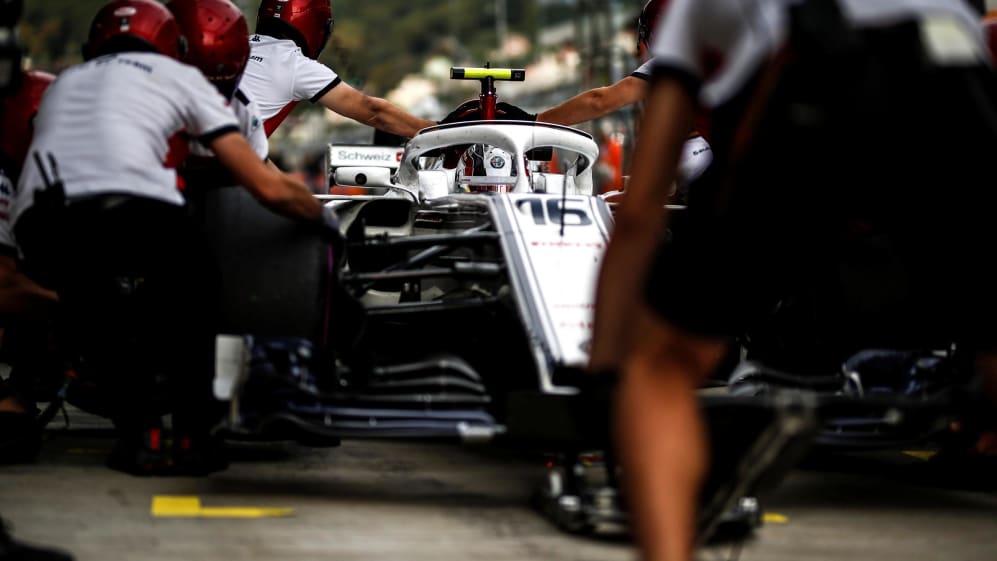 Cracking the correlation problems
Vasseur is right to highlight their development this season. In Australia, they failed to get out of Q1. In China they filled the back row of the grid ("It was embarrassing," says Vasseur). Fast forward to the end of the season and Leclerc was seventh at the chequered flag in Abu Dhabi – on pure performance. That's a stunning turnaround, and was aided by Sauber's ability to correct the correlation problem that has blighted their aero programme – and led to numerous staffing changes – in recent years.
"We have had very good correlation all throughout the season," says Vasseur. "We didn't bring so many updates, but each time we did it, it matched the predictions. We never did a step back, which doesn't happen often."
The drivers have played their part, too. Signing Leclerc was a big statement of intent. Big things were expected, following his exploits in F2. And after a challenging start, where Leclerc was the first to admit his mistakes, a change in set-up direction in Baku transformed his and the team's season. "Taking him was not a risk," says Vasseur. "It could be a risk, not in terms of pace but in term of experience, but with Marcus alongside, it was a good line-up."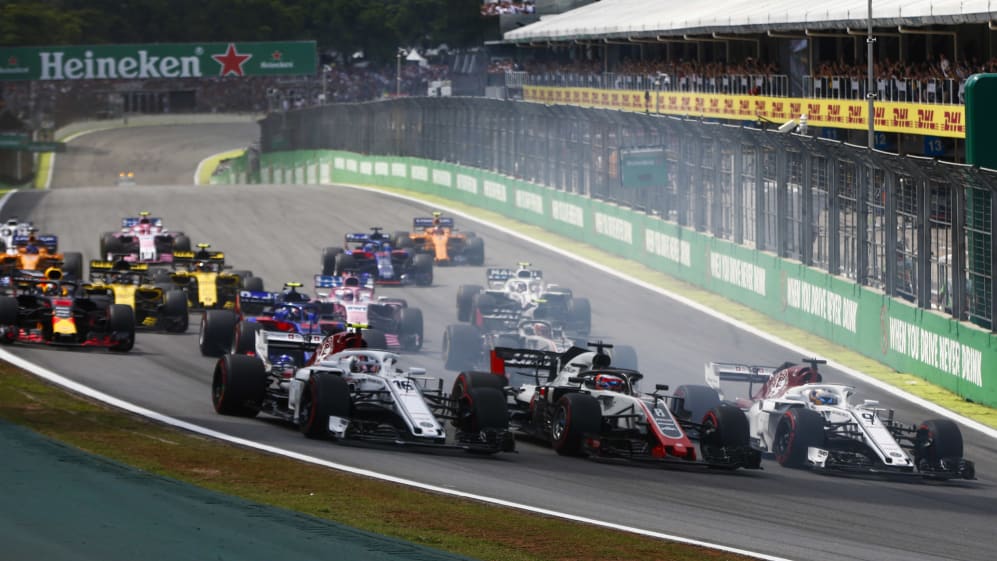 So what next for Sauber? The midfield is at its most competitive in living memory. But with Sauber's reorganisation starting to bear fruit, just how far up the grid can they go with their 2019 challenger? "You never really know until you actually put the car on the track," says Ferrari-bound Leclerc.
"But one thing is for sure, they started to develop next year's car earlier than they did for this year's car so this is good. And the team they have at the factory developing the car is extremely strong, as is the team on track, so there's no reason why they can't start 2019 on a better basis than this season."
Discounting their four years with factory support from BMW, fourth in 2001 is Sauber's best finish in the constructors' championship. Do the Swiss team reckon that's a feasible goal in the current climate? "Realistically, the goal should be in the top four," says Zehnder.
"After 2020 [when the rules are set to be shaken up dramatically], the goal should be to be better, once you have a more level playing field. I hope we're back in a situation when private teams can finish on podiums, which is basically impossible these days. As a privateer, right now, you should aim for P4 in the constructors' championship – and that's our goal."