How to stream the 2023 Singapore Grand Prix on F1 TV Pro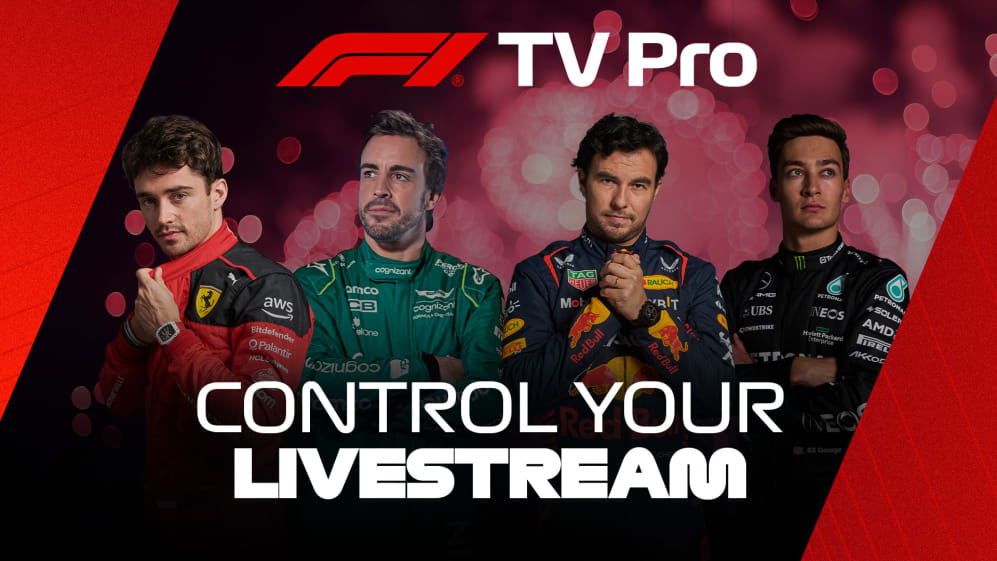 The European portion of the season is over, and the teams have made their way to Singapore as they get set to tackle the Marina Bay Street Circuit under the lights. Here is how you can watch all the action unfold on F1 TV.
Max Verstappen comes into the weekend with a 145-point lead in the championship, as he looks to take his 11th consecutive victory, thus extending his record win streak.
F1 NATION: Spectacular Singapore awaits as Verstappen's rivals try to halt his unbroken run
As well as that, Red Bull have a lead of 310 points in the constructors' standings over Mercedes and Singapore provides them with the first opportunity to seal their sixth team championship.
Last year's race saw Sergio Perez beat Charles Leclerc to victory, but can the Mexican do the same this weekend and record his first win since Baku in April, or will Verstappen take yet another first place trophy for his collection?
But can anybody else challenge Verstappen and Red Bull? The likes of Mercedes, McLaren, Aston Martin, and Ferrari will be looking to have a say in the result this weekend as they all look to take their first wins of the season.
You can enjoy the coverage from every session live on F1 TV Pro, where we bring you closer to the action via exclusive features like onboard cameras on all 20 of the drivers' cars, and access to both our Pre-Race and Post-Race Shows.
F1 TV Pro can also be streamed easily via Apple TV, Chromecast Generation 2 and above, Android TV, Google TV, Amazon Fire TV, and Roku. F1 TV Pro is free of ad breaks and available with commentary in six languages.
The second F1 Kids broadcast will also be streamed on F1 TV Pro, after its successful first outing at the Hungarian Grand Prix.
The broadcast will again feature a dedicated International Feed of the Grand Prix, spanning 3D augmented graphics, child-friendly team radio transmissions, technical explainers and a bespoke package of colourful graphics and animations, including the popular cartoon driver avatars.
For more information on subscribing to F1 TV Pro you can click here, and for details of broadcasters in your area, click here.
To find out what time you can watch all the action from Singapore, click here.