How to watch the 2019 F1 Season Launch event from Australia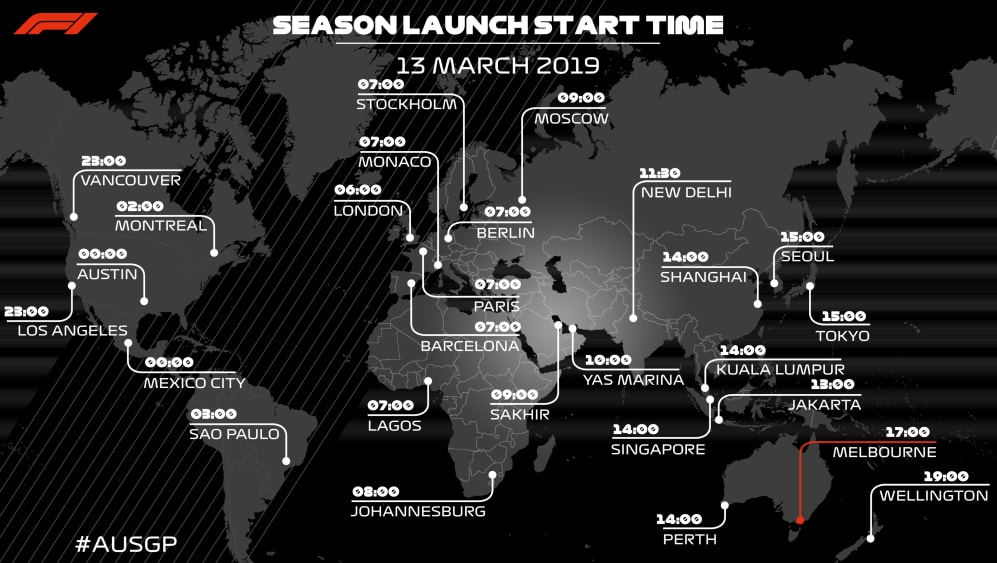 It's time to get excited. We're just days away from the start of another pulsating season of F1 racing, and this year we're kicking things off with a bang with F1's inaugural Season Launch event on March 13.
Taking place this Wednesday in the vibrant heart of Melbourne, ahead of Sunday's Formula 1 Rolex Australian Grand Prix 2019, fans will have the opportunity to see all 20 drivers and 10 team principals descend on Federation Square to declare the new season open.
HOW CAN I WATCH THE F1 SEASON LAUNCH EVENT?
F1 fans in Melbourne can attend the event, organised in partnership with AGPC (Australian Grand Prix Corporation), free of charge.
F1 fans around the world can watch the whole event on Formula1.com, on F1's YouTube page, or on F1's Facebook page.
WHEN DOES THE F1 SEASON LAUNCH EVENT START?
The driver presentation begins at 1700 local time (0600 UTC).