Hulkenberg acknowledges 'big mistake' as Qatar race wrecked by wrong grid slot start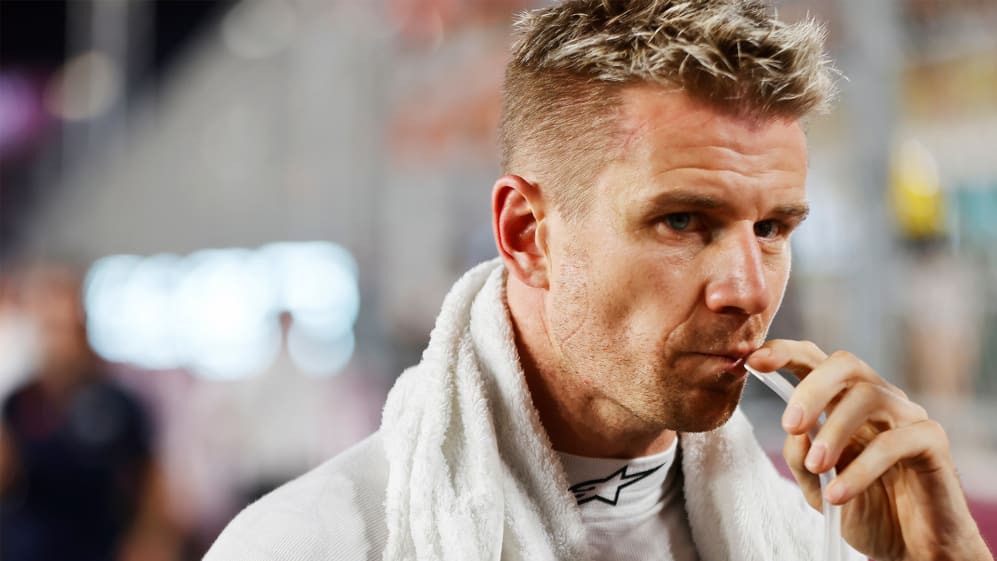 Nico Hulkenberg made an uncharacteristically rookie error right at the start of Sunday's Grand Prix in Qatar, when he managed to line up in the wrong grid box at the end of the Formation Lap.
He was due to start 14th, but the P12 grid box directly ahead was empty after Carlos Sainz's Ferrari had failed to make it out of the garage due to a fuel system issue.
As soon as he started pulling into the P12 box, the onboard cameras showed the German shaking his head in frustration, which was only compounded by knowing a ten-second time penalty was heading his way.
READ MORE: 5 Winners and 5 Losers from Qatar – Who impressed under the lights in Lusail?
"I mean yeah, I just ****** up big time, can't say much more," he said following the race. "I realised it actually before I stopped you know you can't reverse and the damage was done. A big mistake from me today and it killed our race before it had even started."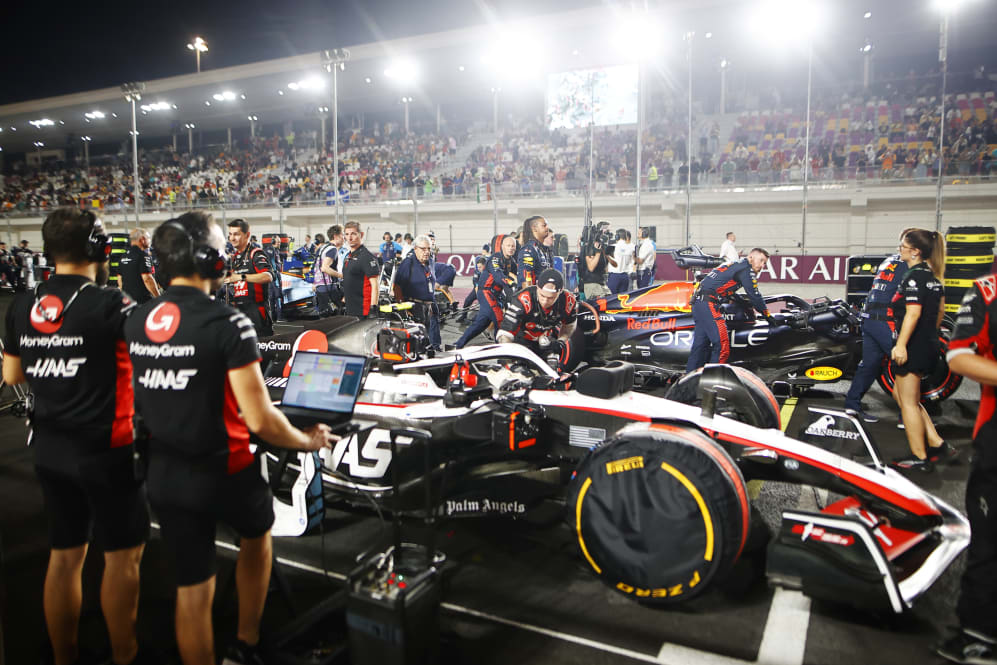 As it was, Hulkenberg made a great start and found himself in the midst of the top 10, but as soon as he stopped to serve his penalty, he plummeted down the order and wasn't able to recover on a night where their rivals' Alfa Romeo scored with both cars to overtake Haas in the standings.
Kevin Magnussen started further back and, despite gambling on the softs for a strong getaway, he wasn't able to climb up through the field either. Having celebrated his birthday in the paddock on Thursday, there is more to look forward to for the Dane with those much-vaunted upgrades on the horizon.
WATCH: McLaren set new F1 pit stop record with spectacularly quick tyre change in Qatar
"I think we had a positive day, not from a points or constructors' championship standings, we lost a position there, that's really disappointing. But five races left, it's a tight fight with those guys and we just have to hang on, try our best and get them back.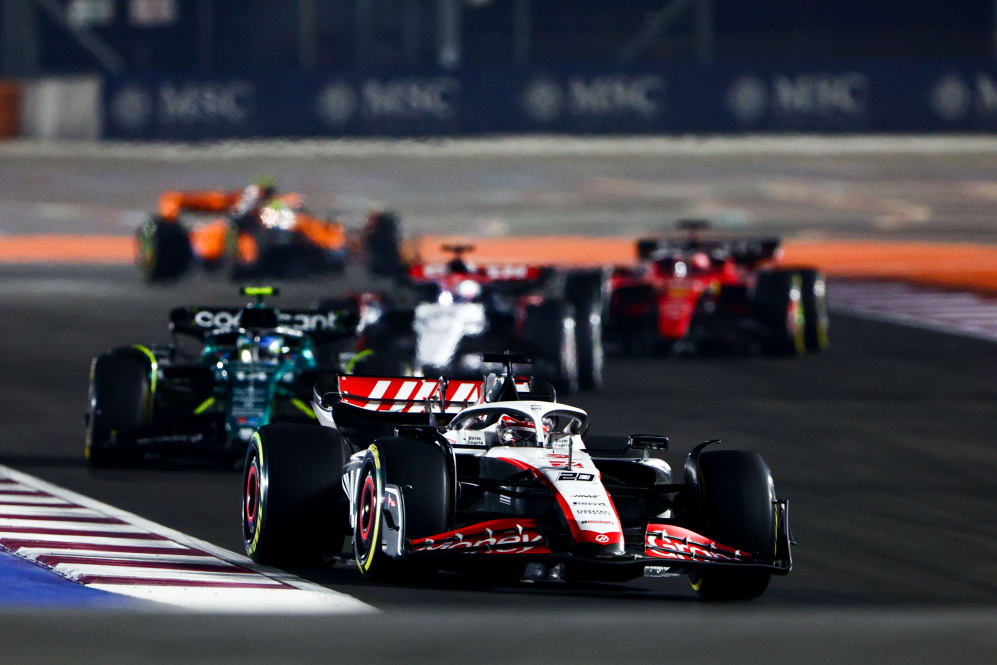 "We get an upgrade next race and we are all very happy about that and excited to go work with that upgrade. Not expecting it to be a miracle for the first race maybe, might take a race or two to get the most out of but still, some positive stuff to look forward to and just got to hang in there."
Haas leave the Asian leg of the season with one point to show for their efforts courtesy of Magnussen in Singapore, and they now trail Alfa Romeo by four points in the battle for eighth in the constructors'.
READ MORE: Zhou brands his back-row-to-points run in Qatar 'something quite special'