Hulkenberg gives Renault best qualifying since F1 return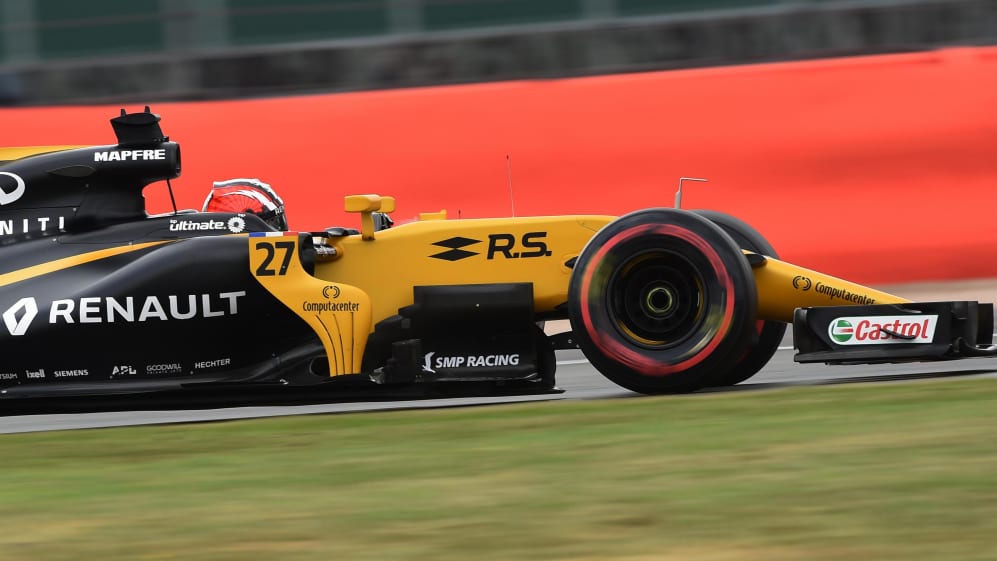 Renault are marking the 40th anniversary of their first Formula 1 outing this weekend – and on Saturday Nico Hulkenberg helped the celebrations by securing the team's best qualifying result since their return to the sport as a works squad 18 months ago.
Hulkenberg put his R.S.17 into a superb sixth position in the rain-affected Silverstone session after his fifth Q3 appearance the year. After grid penalties further up the field, the German will start Sunday's race from fifth.
"I had a good rhythm and we had good times," said Hulkenberg. "The team made the right calls for the right track conditions; there was a nice flow. I was feeling calm and confident with the car so I was able to produce a good lap.
"The upgrades we brought here this weekend seemed to also have played their part in our step forward. That said, tomorrow's race is the true test. Let's try and have a clean race. We'll push very hard and I'll be very happy to bring points home."
Hulkenberg's team mate Jolyon Palmer qualified 11th after narrowly missing out on a place in Q3, but with free tyre choice for his home race, the Briton is hopeful of a top-ten finish on Sunday – especially with so many fans cheering him on.
"I had a really good feeling with the car today and I'm happy with that result," said Palmer. "We could maybe have made up one tenth or so, but we're starting in a much better place than we have done in recent races so I hope we can make progress and score some points tomorrow.
"The atmosphere all weekend has been awesome with so many Union Jacks in the stands – I'm loving the support. It's good motivation and driving the track with these cars is so much fun at the moment."
Renault's best result so far this season has been Hulkenberg's sixth place in Spain. Palmer is yet to score a point, having finished 11th on three occasions.