Hulkenberg happy with best ever home finish in 'crazy conditions'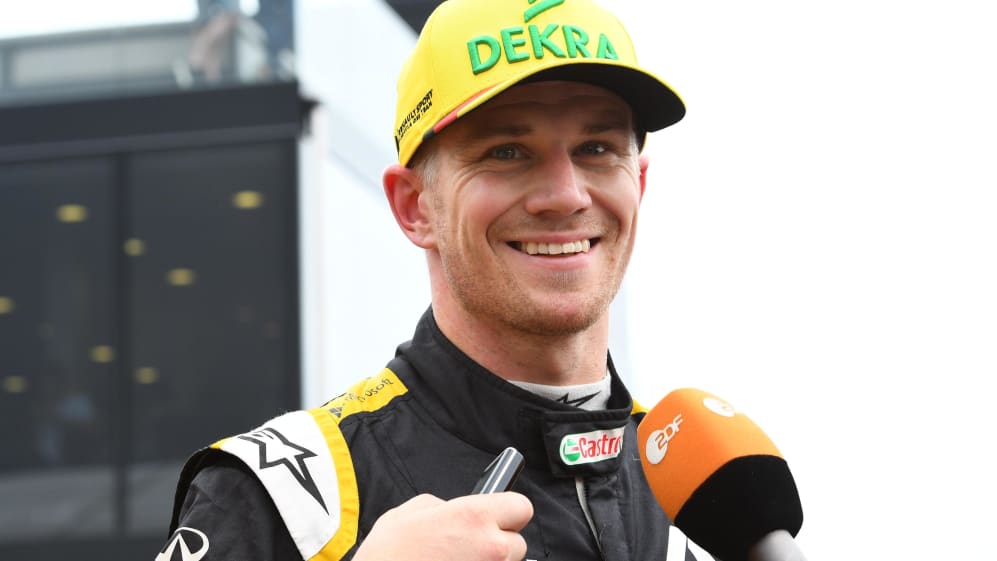 Nico Hulkenberg said that the demanding, changeable conditions at Hockenheim reminded him of Brazil 2012, a race the then-Force India driver finished fifth in. He matched that result in Germany, scoring his best finish of the season in the process...
As was the case for all competitors, Hulkenberg and his Renault team were forced to think on their feet during the Grand Prix, after the German driver had initially pitted on lap 18 to change his ultrasofts for mediums, tyres that he'd hoped would see him through to the end of the race.
But as drizzle began to fall, Hulkenberg stopped into the Renault pits for a set of intermediates on lap 51, with replays having shown him struggling for grip at the particularly moist Turn 6 hairpin.
Ultimately he gave those tyres up after just four laps, however, switching back onto used ultrasofts under the Safety Car brought out for Sebastian Vettel's headline-grabbing crash and then holding on to finish P5 – his best ever German Grand Prix result.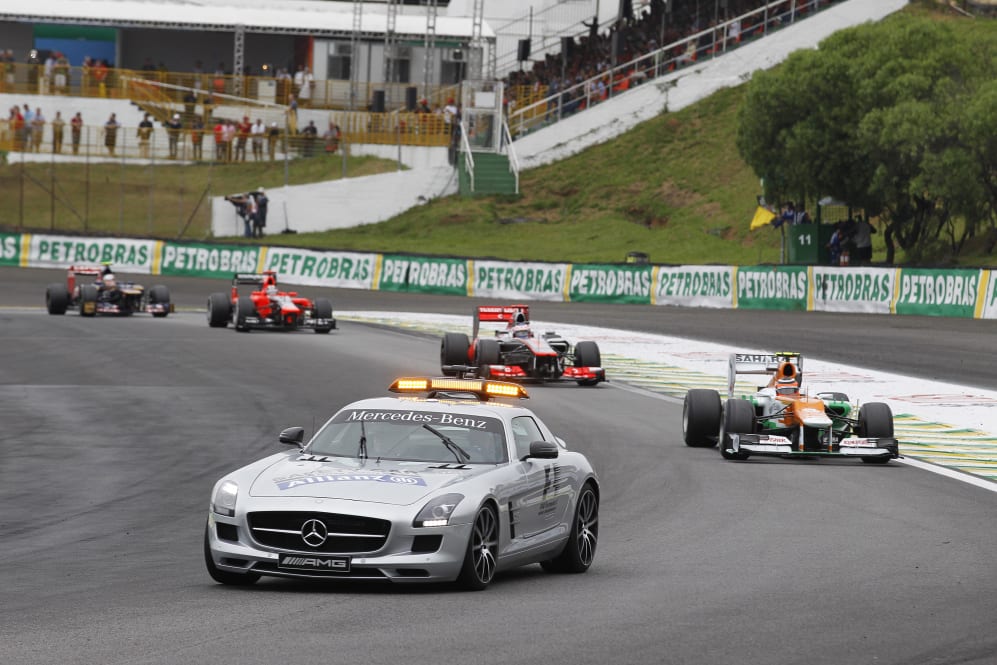 "Very happy," was Hulkenberg's verdict after the race. "First half obviously was a standard, little bit boring race. But obviously then once the rain hit us, it was unfolding nicely.
"It was getting pretty tricky out there, trying to keep it on the road, but that's when we made some gains. Very happy with the outcome. Good points, best finish of the season at the home race, couldn't ask for much more – other than more crazy conditions and a bit more maybe, would have been nice. But I'll take this too."
Asked how conversations had been between him and the Renault pit wall during the race regarding which rubber to be on when, Hulkenberg compared the situation to the 2012 Brazilian Grand Prix, a race he led at one point before clashing with the McLaren of Lewis Hamilton and going on to finish fifth.
"It's dynamic," said Hulkenberg. "It reminded me a lot of Brazil 2012 where it was a similar thing, sort of 'yeah, I'm pitting, no I'm staying out, yes we're pitting, no we're staying out'. So it was kind of that that reminded me a lot about this. But we made the right decisions and that's why also we deserved P5 today."
Hulkenberg's team mate Carlos Sainz was less happy with his day's work, finishing 12th after receiving a 10-second penalty for overtaking under the Safety Car which ultimately cost him the final points-paying position.
"It was a difficult race for me in the end," said Sainz. "We finished in the top 10, but the penalty ended our chances of securing points, which is disappointing and we'll look at what happened there."
With Hulkenberg finishing one place ahead of the Haas of Romain Grosjean – and with both of those drivers' team mates failing to score – Renault leave Hockenheim having marginally extended their advantage over Haas in the constructors' standings, with the Anglo-French squad lying in fourth place. Considering Haas' recent eye-catching turn of speed, however, the team in yellow will be well pleased with that outcome.