Hulkenberg takes fresh Renault engine for Monza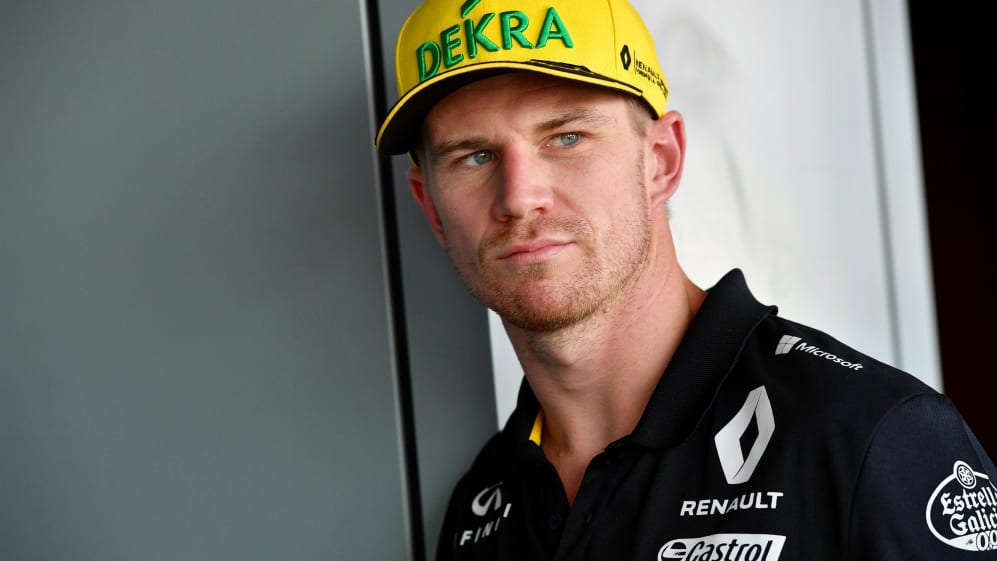 With a 10-place grid penalty already hanging around his neck for the Italian Grand Prix, Renault have made the call to kit out Nico Hulkenberg with a new power unit in Monza this weekend.
Hulkenberg was handed the penalty after his part in the enormous Turn 1 crash at Spa last weekend, caused by the German locking his brakes going into the La Source hairpin and cannoning into the McLaren of Fernando Alonso, who in turn wiped out the Sauber of Charles Leclerc.
Arriving in Italy, Renault made the tactical decision to give Hulkenberg an entirely new set of power unit elements – including a Spec B, rather than the newer Spec C engine – meaning that he'll start the Grand Prix from the back of the grid.
Renault have already predicted a difficult weekend at Monza, so by taking penalties now, they hope to ensure they'll be in a good position to score points at the following race in Singapore – a track that they believe will suit their R.S.18 better.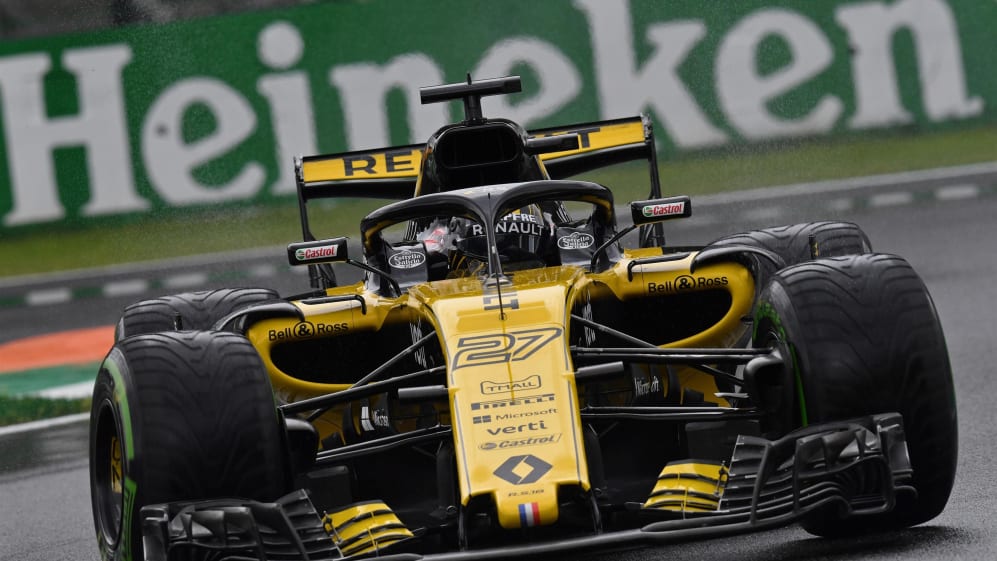 "Obviously it's not going to be an easy weekend carrying the penalty," said Hulkenberg. "Monza is perhaps a difficult track for us. It is what it is. We approach this weekend open-minded and want to deliver a good weekend. Especially have a good race on Sunday regardless of where we start or how difficult it might seem – it's always fun to race around here."
Meanwhile the Red Bull pairing of Daniel Ricciardo and Max Verstappen also took on new power unit elements in Italy. Similar to Hulkenberg, Ricciardo opted for an entire change, as well as becoming the first Renault-powered runner to try the Spec C engine – Renault and McLaren preferring to iron our reliability worries before fitting it – while Verstappen is equipped with a new engine and MGU-H.
And while Ricciardo will join Hulkenberg at the back of the grid because of his changes, Verstappen has enough allocation left to avoid a penalty.