Hulkenberg takes positive first impression from new Renault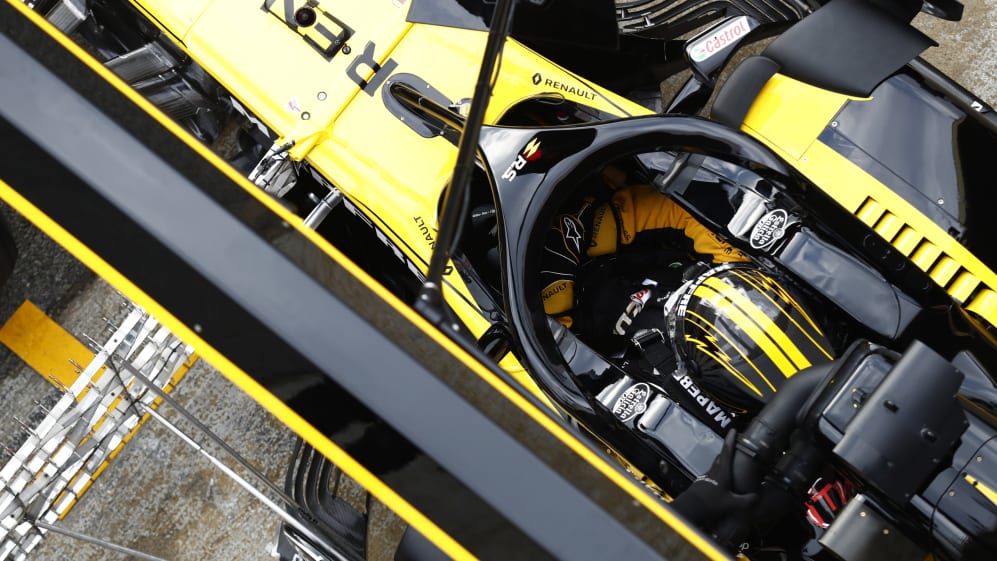 One of the main topics of interest during pre-season testing is how much progress Renault and McLaren - respectively sixth and ninth in the championship last year - can make towards the top three. Of course, no one is keener to find out than the drivers themselves, and Nico Hulkenberg was left encouraged by the early signs from the French manufacturer on day one.
The German - still yet to score an F1 podium in 135 starts - joined Renault ahead of the 2017 season with the intention of leading the constructor towards the front of the grid after its return to the top echelon of the sport a year before.
The new R.S.18 completed a filming day at the Circuit de Barcelona-Catalunya on Saturday, but it was Monday morning's showing that impressed Hulkenberg as he completed the most mileage before the lunch break and set the fourth fastest time, within 0.4s of top spot.
"First impressions are positive to be honest," Hulkenberg said. "Especially if you compare to 12 months ago how the first morning went and how it went today, it's a huge difference.
"We've made a lot of progress. The car ran really well, was reliable and we really got through every single detail on the program which is really unusual for the first day! I've not experience that so many times. So it was a good job and a credit to our guys that prepared really well.
"In terms of feel of the car, like I said I felt quite good straight away. The big thing though is the resurfacing of the track here has quite a big impact. It's much smoother and quite a high grip surface I think so that changed the picture of the Barcelona track in general a lot by itself. Therefore it's kind of harder to compare back to last year, but I think the starting point was definitely OK today."
Renault has been investing heavily since its return to Formula 1, with expansion of both facilities and personnel at their UK factory in Enstone leading to increased expectations this season. Hulkenberg says the changes are notable, but also necessary if the team want to fight at the front of the field.
"The team has grown a lot. Crazy a lot. If you see, in every aspect really, the infrastructure in Enstone, the amount of people that are working there now, you just see the investment that is going on in every corner. It's good, it needs to be that way, but you definitely see that there's a lot of progress going on."
Driver's-eye view: Hulkenberg's visor cam lap of Barcelona