Feature
Humble McLaren 'on a journey' as they launch 2019 car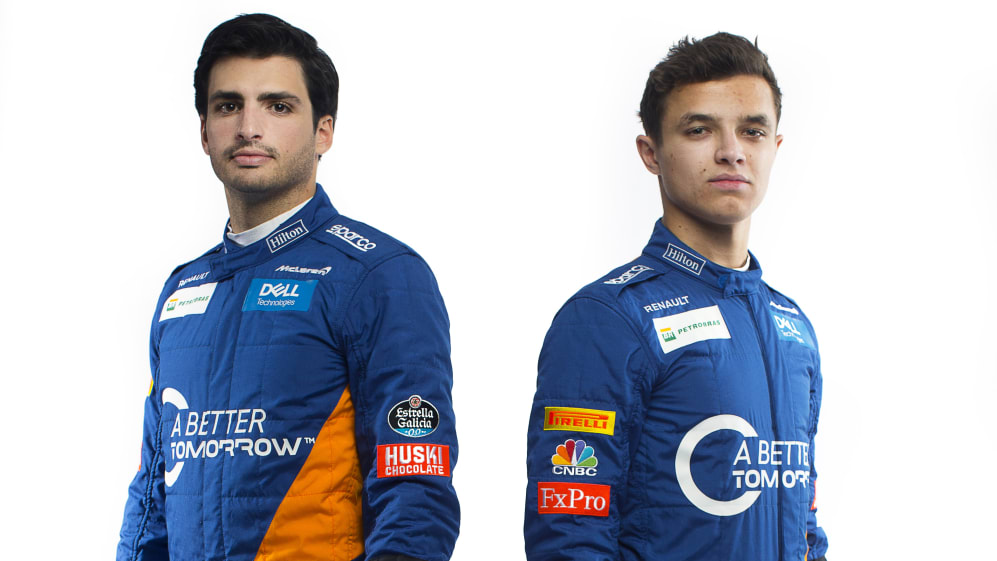 There was a mood change at McLaren's dramatic headquarters nestled in the Surrey countryside this week, as the iconic British team launched the car they hope can improve their fortunes after a dismal few years…
Fifth, fifth, ninth, sixth, ninth, sixth is quite frankly not good enough for a team that has plenty of experience winning races and championships. But the slide since Jenson Button's win at the season-ending Brazilian Grand Prix in 2012 has been unrelenting, to the point they had one of the worst cars by the end of last year.
Changes were made last season, most notably the split from Honda – and the substantial funding that came with the partnership – in favour of a Renault engine they would have to pay for and was still lagging behind the front-running power units of Mercedes and Ferrari – but they didn't work out. After a strong start, their form tailed off alarmingly. It emerged they had a car that wouldn't respond well to development.
A lot of soul-searching has happened since. People have left. Others have signed up. Some are set to join in the coming months. McLaren boss Zak Brown says the team have done "some things differently". When this writer pushed him on that comment, he said: "We don't like to share secrets, but we have done things different technically, operationally and in terms of how we've gone about designing and building the car".
Talk about keeping your cards close to your chest. But that's exactly what McLaren are doing this year, a change in approach from years gone by. There's still the fierce determination among its 800-strong staff, the will to win burns brightly despite the miserable run of results but they aren't going to, as Brown puts it get "overexcited" like they did last year.
Instead, it's a humble approach, one founded on hard work and an acceptance that they have previously got things wrong. They say the hardest thing is to accept your mistakes. And so this could be a seminal moment in McLaren's long and successful history in F1. "We're in a rebuild process," says Brown. "It's going to be a journey."
The MCL34 looks like a fast car. And if it looks fast, the theory is usually it will be fast. Brown agrees with that statement but amid this new strategy added: "It looks fast, but looks can be deceiving at times! All we can do….everyone has given it everything they have got. We identified the areas that we think we went wrong, addressed those – structural, technical, people – now we just want to put a good race car on the track and make sure it's a good car that we can develop. We'll keep our heads down, do the best we can and see where the chips may fall."
Last year's McLaren did not like development, a frustration which became evident very early. It's why a key focus of this year's design has been on laying the foundations to create a solid basis car which can respond well to development over the course of the season, something that will be critical this year given the new regulations will create the opportunity for big gains as engineers look to exploit the new concepts.
Then there's the engine. If Renault, their works team boss Cyril Abiteboul, engine boss Remi Taffin and driver Daniel Ricciardo are to believed, the numbers for this year's power unit are very, very good. Are they on par with Mercedes and Ferrari? Well the jury is certainly out on that for now, but any improvement will be key to how much of a step their customer McLaren can make this year.
Already they are on the front foot. The switch to Renault power for 2018 was late, meaning last year's McLaren chassis was a compromise. This year, they have consistency and have also hit their production schedule deadlines, meaning they have a car which is not being rushed to be ready for testing – something many of their rivals can't match. That has been particularly critical given they are fielding an all-new driver line-up for the first time in 12 years - and their youngest-ever - in Carlos Sainz and Lando Norris.
What they need more than anything is a car that is reliable in the first week testing. They need mileage – and lots of it – so they can get comfortable with the car and their engineers and then set about working on performance in the second week, allowing them to maximise the Australia-spec package, which they will be desperate to bring on time – having had to wait until race five in Spain last year.
Plenty, then, to do for McLaren. But the initial impression is good, the change in approach is sensible and the determination to succeed and bring the famous brand back to the front of the grid burns brightly. Winning Grands Prix is likely to be a step too far this year, but if they can improve race on race and end up with a car at the end of the year that is faster than at the start, that will be massive progress for McLaren. Because it means they are finally on the right track. Then they focus on putting the hammer down for full steam ahead.