Hungary 'a race to be proud of', says Perez after narrowly missing points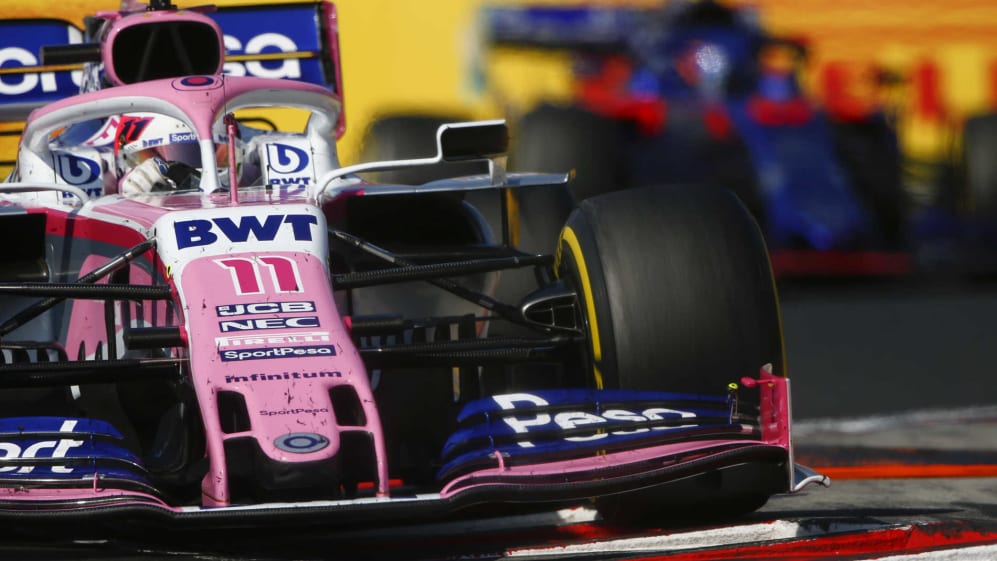 Long gone are the days where Sergio Perez would expect to score points every race, the Racing Point driver finding himself in a very tight 2019 midfield battle as McLaren sit in his team's once familiar spot of fourth in the constructors' standings.
Perez finished 11th in Hungary – a point-less finish – yet he said it was a point of pride for himself and Racing Point, as he recovered from 16th on the grid and only narrowly missed the top 10.
"I think today was definitely a race of which we can be proud," said the Mexican. "We did a fantastic race - a good start, great first lap, very aggressive strategy to undercut two cars and then pushing to the limit all the way through," he said.
Perez gained four places on the opening lap – the most out of any driver – as he swept past Kevin Magnussen, George Russell and both Toro Rossos. Racing Point pitted him on lap 18 from medium tyres to hards, undercutting his rivals in the process. On lap 61, Alex Albon was on his tail and the two clashed for the final point, the Toro Rosso sweeping past three laps later.
"Right at the end Albon came up behind me quickly and we made contact, which damaged my suspension. I was really struggling in the last three or four laps - it was a challenge just to finish in P11," he said.
"We were expecting a difficult race, but we were in the fight for a point until the very end – unfortunately we just didn't get it. We gave it everything out there, so I'm happy with that. Hopefully the second half of the season will be more promising for us."
Eighth in the constructors' standings, Racing Point are now 12 points behind fifth-place Toro Rosso, with Alfa Romeo and Renault between them, underlining just how close this 2019 midfield battle is. Over the summer break, the team will evaluate upgrades brought to Germany and Hungary in an attempt to climb the standings.