Hungary preview quotes – the teams and drivers on Hungaroring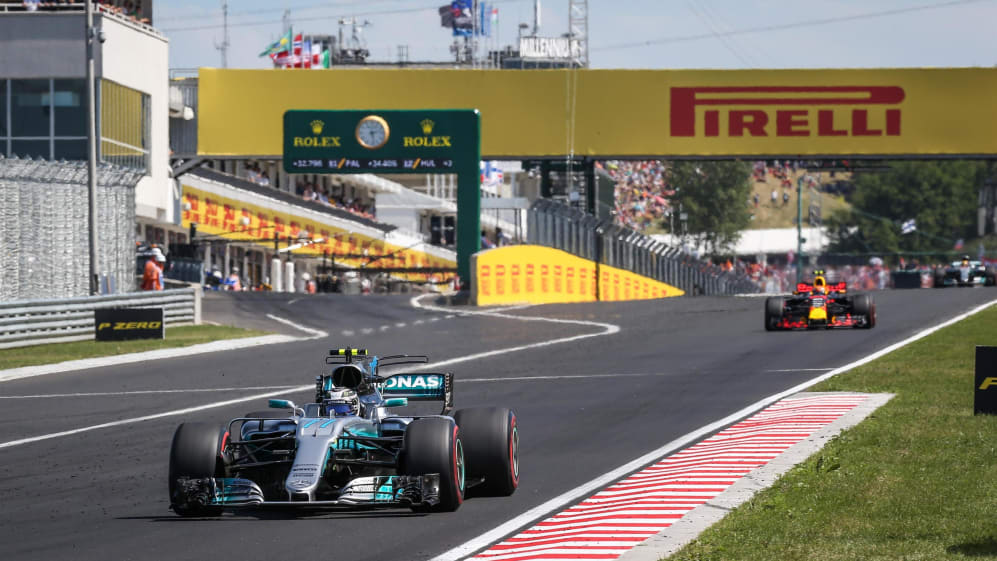 Read what the main players had to say as they prepare for the last Grand Prix before Formula 1's summer break...
Haas
Romain Grosjean
"I think the biggest difference was the resurfacing of the Hungaroring. It used to be very bumpy, and now it's pretty flat, which is a bit of a shame. It's not a high-speed circuit, but saying that, sector two is quite cool – going up the hill and coming back down to the last two corners. It's not as slow as it used to be.
"It can get very hot in Budapest. It's not an easy race, but on the other hand, there's not many high-speed corners on the track, so it's more about keeping your focus and concentration all through the race. Regardless, we're always keeping fit to prepare ourselves."
Kevin Magnussen
"We'll see when we get there. Our car should be competitive. It is at most places now. Of course, there's going to be tracks where it's a bit less competitive for us than others, but we just need to maximize everything.
"It's a pretty physical track. You're turning all the time. You don't get much time off on the straights, because there's a bend, or the straight is just short. It's a bit like a go-kart track. You don't get a lot of time to relax on the straights."
Geunther Steiner, Team Principal
"Let's wait and see on Friday in Hungary what we are capable of doing. I never go in beaten to a race already. We know what happened in Monte Carlo. We analysed that one and we know where we ended up. We know the reasons, and they will not happen in this race. We might not be as good as on the high-speed tracks, but I don't think we'll be really bad. We knew what went wrong in the races that went wrong for us.
"We've got a lot of talented people who can analyse all that and do better. How much better we can do, I don't know. For sure, we are not going in beaten, saying we cannot achieve anything here. Our car, and our drivers, are good enough to get good results at all the tracks. Some are better than others, but nothing will hopefully be as bad as Monte Carlo."
Red Bull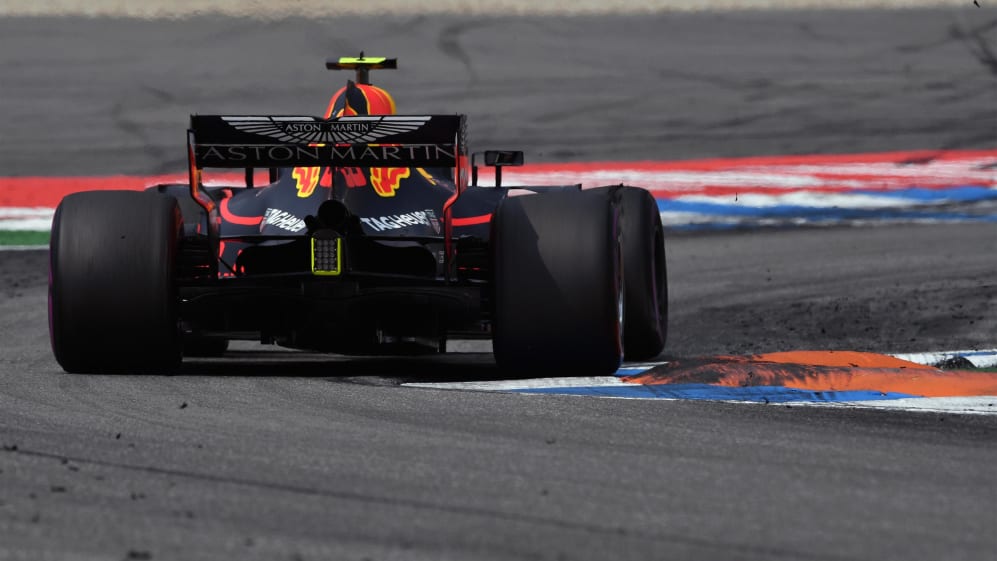 Max Verstappen
"The Hungaroring is very difficult to master. It begins with very hard braking into Turn 1 before an off camber Turn 2 which tries to push you off from the inside. It is an important circuit to be precise in order to be online for the next corner. Turn 4 is almost blind so you need to be cautious and build up throughout the weekend. Sector 2 is pretty narrow and twisty so you need to take extra care here. Turn 11, the fast right hander is probably my favourite corner on the track, when you get it right it is a nice feeling. A good exit from the final corner is important as the straight is long so carrying speed is vital.
"Budapest is a cool city, it has a reputation as a bit of a "party town" but I have not had chance to experience that yet! Walking on the banks of the 'Nube is nice and gives a chance to see both parts of the city, Buda and pest. I'll always try to fit in a good helping of Goulash while I'm in Hungary as I really enjoy this dish, usually on Sunday evening."
Daniel Ricciardo
"I like the Hungarian GP. Everyone always says it's Monaco without walls, but it's not, it's Hungary! It's fast, it's normally really hot and even though it's a tight track there's still quite a lot of overtaking and always a bit going on. The middle sector is one of the best of the whole year, it's pretty fast with really quick changes in direction. The track used to be pretty bumpy but it's improved a lot recently.
"I've always liked the circuit but the city is also really cool. Budapest is amazing; it's very pretty, there's really good food and I always enjoy spending time in the city centre. Because it's just before the summer break there's also always a good feeling in the paddock before everyone takes a well-earned holiday."
McLaren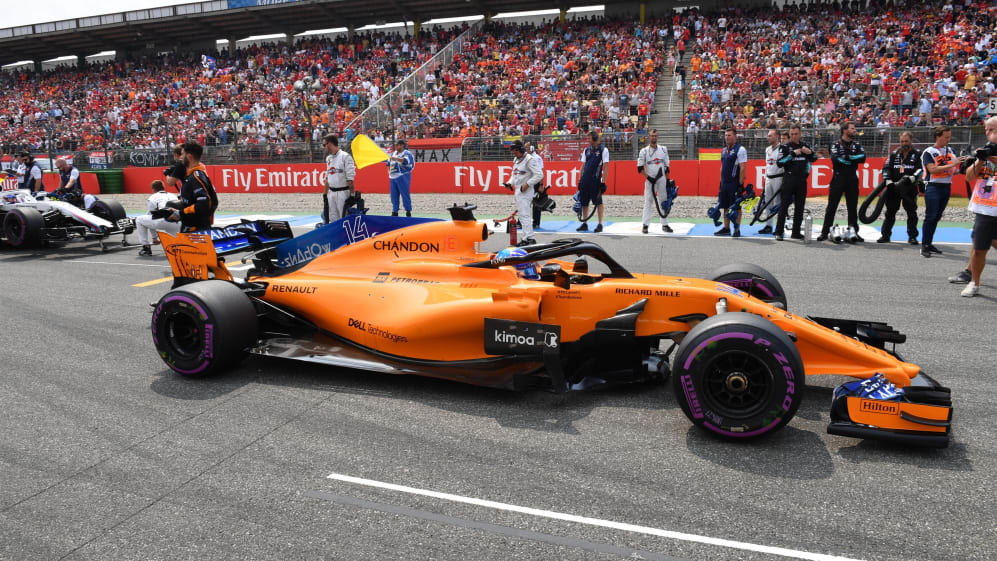 Fernando Alonso
"The Hungaroring is a great track and an enjoyable place to finish the first half of the season before the summer break. I expect a lot of fun there, as it's always a nice event. I love the fans in Budapest because they're very passionate about the race. They're at the airport, the hotel, the circuit, even on the highway going to the track with their flags, so it's always a nice weekend to experience and enjoy.
"The track itself is a good one. It's a like a big go-kart circuit for Formula 1 so there's no time to breathe – especially in the second sector where there are a lot of corners. It's normally a good weekend, and I'm looking forward to being in Budapest and enjoying every minute there. It's a really cool city.
Stoffel Vandoorne
"I really like driving at the Hungaroring. It's a great track that's fun to drive and the configuration is a lot of short, quick bursts of speed separated by slower corners and just one straight, so it's got a mix of a lot of different elements. I know the track well and I've won there in GP2 so I'm looking forward to hopefully a more positive weekend than we've had recently.
"I hope we can continue to make a step forward in Hungary, especially with the summer break just around the corner. I've really struggled with my car over the past couple of races and I know the team is working hard to understand why so we can start attacking the weekends again. The Hungarian Grand Prix is always a big challenge given the heat and the unforgiving nature of the track so the aim for us is to keep our heads down, keep pushing hard and hopefully we can make some progress."
Gil de Ferran, Sporting Director
"After a challenging weekend in Germany, we look ahead to the final back-to-back grand prix before the summer break. The Hungarian Grand Prix is always a popular event with the fans as well as the team and drivers, and Budapest is a beautiful host city that we all enjoy visiting.
"The key characteristic of this track is that it's relentless in nature. It's a short track with a lot of corners which makes it feel very stop-start and requires precise positioning of the car in order to get the most out of the lap. It means achieving a good balance is very important, which is something we'll be looking at very closely this weekend."
Sauber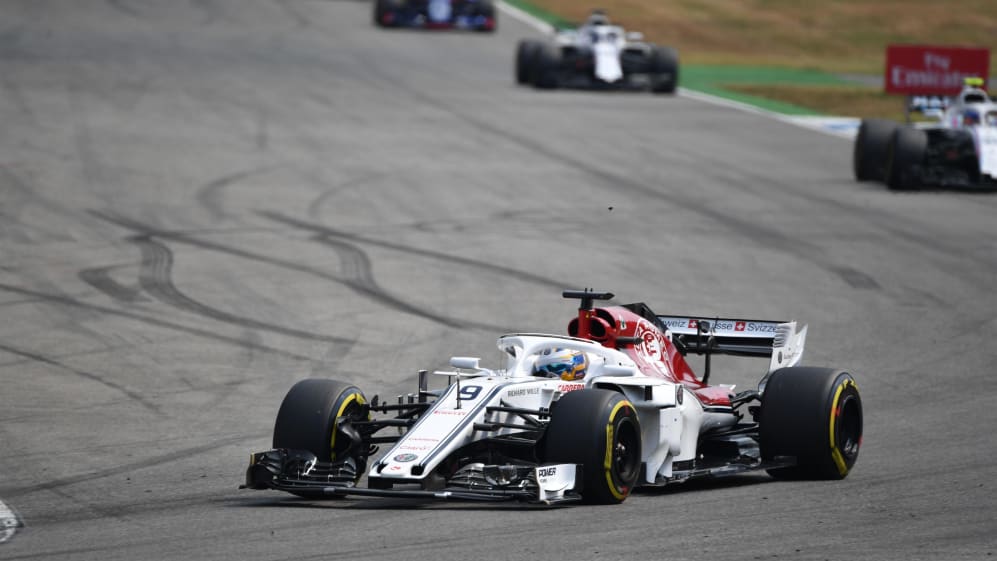 Marcus Ericsson
"After a strong race at Hockenheim I go to Budapest with an extra boost of confidence. The team feels positive and we are ready to tackle the last race before summer shutdown. The Budapest track is a very technical one. It has a lot of corners, and it is quite intense to drive there – it reminds me of a go-kart track. It is a tough circuit for both the driver and the car, however, with the car and good form we have at the moment we should be able to fight for good results there. There are a lot of Swedish flags around the track, which always gives me extra motivation, so I look forward to seeing the Swedish fans at Budapest as well. Let's see what is possible."
Charles Leclerc
"I look forward to the Grand Prix weekend in Hungary. Budapest is a great city, and I always enjoy spending time there. As for the racing – I look forward to being back at the Hungaroring. It is a very technical track, and quite different to the circuits we have been to so far this season. I have some good memories from my races in Formula 2 there last year, so I look forward to seeing what is possible this time around. We have given a consistently strong performance in the last few weeks, and will build on that to finish the first half of the season on a positive note."
Williams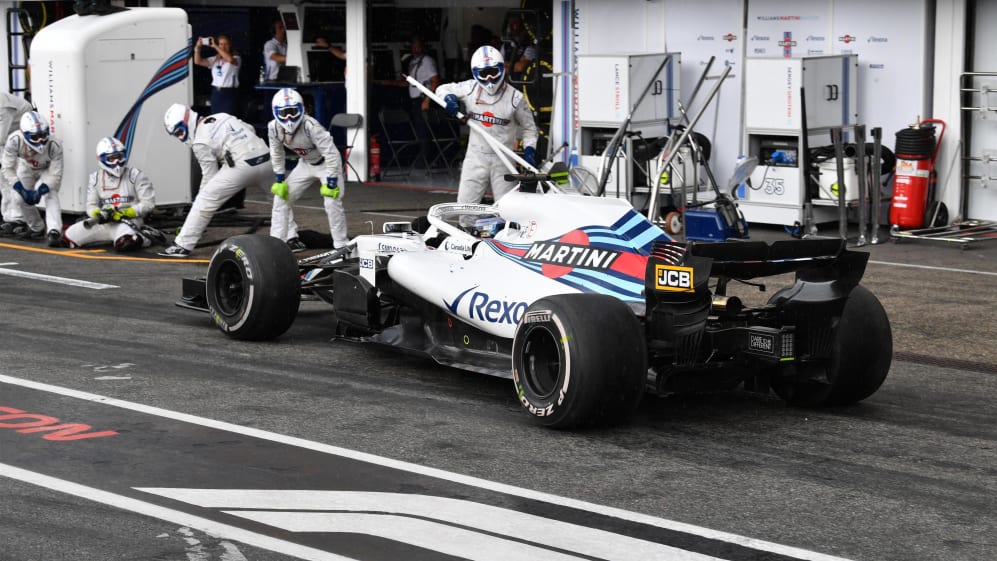 Lance Stroll
"This is a hard race, it is demanding on the drivers as it is tough physically, you don't get a break and it is usually very hot weather. Having said that, it is really enjoyable to drive there and I am looking forward to getting back to what I consider a great track. It is an old school circuit, but it has been resurfaced so it's not exactly the same as it used to be. It is also quite narrow and, like in Monaco, overtaking is not that easy, but that is all part of the challenge. Not only is the track great, but I also love the city and have had some good times there."
Sergey Sirotkin
"Hungary will be another back-to-back, but by now we have enough experience on how to manage this. It's a track I really like, I have had quite a few wins in Hungary and have good memories with this place. It will be challenging as I assume the weather will be hot, along with a very demanding track layout, so it will not be easy. However, it will be a good challenge for us to see how all the upgrades are working in the lead up to the summer break."
Paddy Lowe, Chief Technical Officer
"The Hungaroring is one of the shortest tracks on the calendar but as it is set in its own amphitheatre, it is a terrific place for fans to come and watch. Indeed, the race usually attracts a great crowd from across Europe who enjoy the event as well as the beautiful city of Budapest. Temperatures can be very high and the circuit itself is quite tricky technically, so it is a good challenge for the drivers. The Hungarian Grand Prix also marks the end of the mid-season, and the beginning of the long-awaited summer break for the drivers and teams, which after a triple-header followed by this double-header is greatly deserved."
Toro Rosso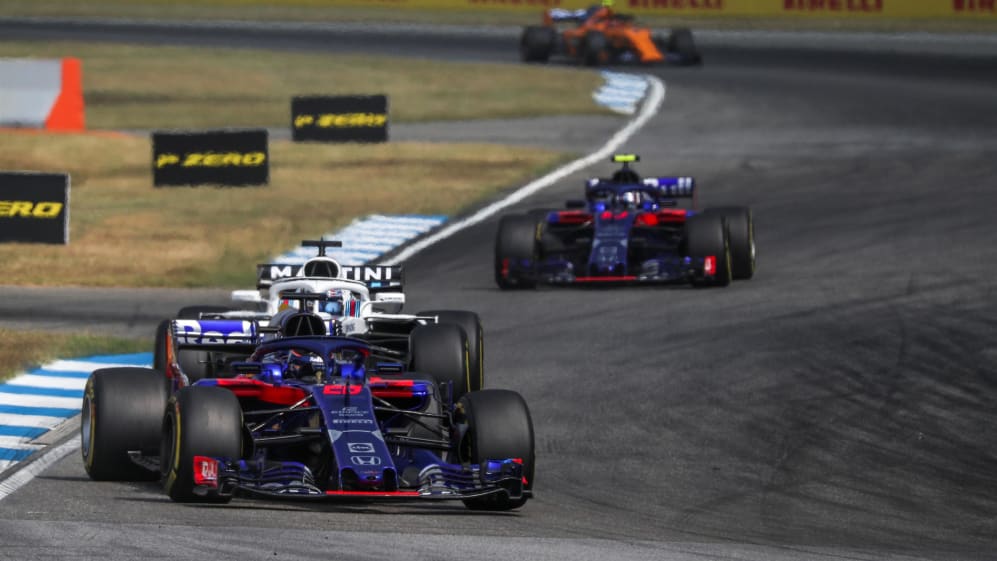 Brendon Hartley
"I've raced at the Hungaroring quite a few times over the years, in Formula Renault 2.0 and Renault 3.5. I also recall having a really good race there in LMP2. It's a track I enjoy and one at which I usually go well. I'm told that in a Formula 1 car, it's one of the most physically demanding tracks of the year, as there are no straights where you can catch your breath. My fitness is good and I'm feeling up to the challenge in the hot conditions. The emphasis on qualifying will be even higher than usual here, because of the difficulty of overtaking, even if it's not quite as tight as Monaco. It is high downforce however, as well as being probably one of the least power-sensitive tracks on the calendar.
"The crowd has always been great at the Hungaroring with passionate racing fans, I'm looking forward to soaking up that atmosphere. It's a cool city to be at, I've spent a few days there in the past and I enjoy the city. After finishing in the points in Hockenheim I will do my best to keep the momentum and head into the summer break with good vibes."
Pierre Gasly
"I won there in 2013 in Renault 2.0, I was second in 2014 in 3.5, second in 2015 in GP2 and first, again in GP2, in 2016, so it's a track that seems to work well for me. It's one of my favourite tracks because it's very technical, which is something I like. It's important to get into a good, flowing rhythm and on a track with so few straight sections, the driver can really make the difference. With one corner leading straight into another, it's important to get the flow working, because if you make a mistake at one turn, it has a big impact on the following ones. However, rather like Monaco, overtaking here complicated, therefore qualifying is even more important than usual.
"In terms of pure driving though, I love it, as there are all sorts of corner types: slow, medium and fast, long corners, heavy braking ones, so it has a bit of everything. Given that I really like it, I can't wait to find out what it will be like in an F1 car. I reckon it will be a pure pleasure! I'm not bothered about the fact it is going to be extremely hot this weekend, as I am in good shape, even though it has been a long and tough season so far. I'm well prepared for the conditions and I hope we will be able to get a good result to take with us into the summer break. It would be important psychologically for the entire team to pick up some points and we will all be working very hard to achieve that. I love racing, but I think the break will be a good thing, because everyone is quite tired and needs some time at home with the family. It's the perfect moment to cut the season in half and I will be going on holiday with my friends and those that are close to me. But before that, let's give it everything in Budapest!"
Force India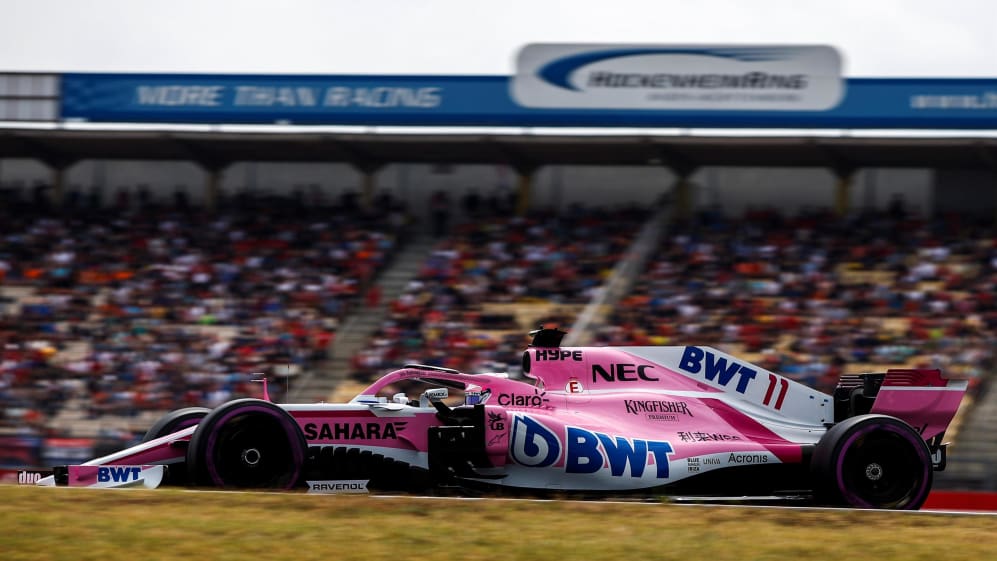 Sergio Perez
"You always want to do well on the final race before the holidays. As a racing driver, you only remember your last race and you want to go into the break with some nice memories. It helps you have a better holiday if you score a good result.
"I enjoy the Hungaroring: it's a circuit with a lot of corners that can catch you out and it's a big challenge to get a clean lap together, especially in qualifying. The races, too, can get quite interesting. It's a narrow and twisty track but it still offers some opportunities for overtaking. The key for a good race in Budapest is to have a car with plenty of downforce but also that is not too hard on the tyres. It tends to be very hot there so it's important to look after them.
"It's been a very hectic first part of the season, especially with five races in the last six weeks, and I am looking forward to the break. I am going to spend it at home, with my family, without too much travel."
Esteban Ocon
"I want to go on holiday on a high and I am happy the final race before the break is on one of my favourite tracks. Budapest is one of the races that I enjoy the most and it's always a good weekend for me. The city is beautiful and there are a lot of fans there, but my highlight is the circuit itself. I fell in love with it the first time I drove on it.
"The track is quite narrow, but it's still very fast. There are a lot of quick changes of direction and the corners come one after the other with no chance to catch a breath. That's what I really like about it – you need to keep pushing all the time and make the most of the sequences of corners. You need to have a good rhythm there and if you make a mistake, you pay for it in the corners that follow.
"It will be nice to have a bit of time off after Budapest. I am looking forward to a nice holiday with my friends, but I am going to train hard as well. I am going back to my training camp in the Pyrenees so there will be a little bit of holiday and a lot of work!"
Mercedes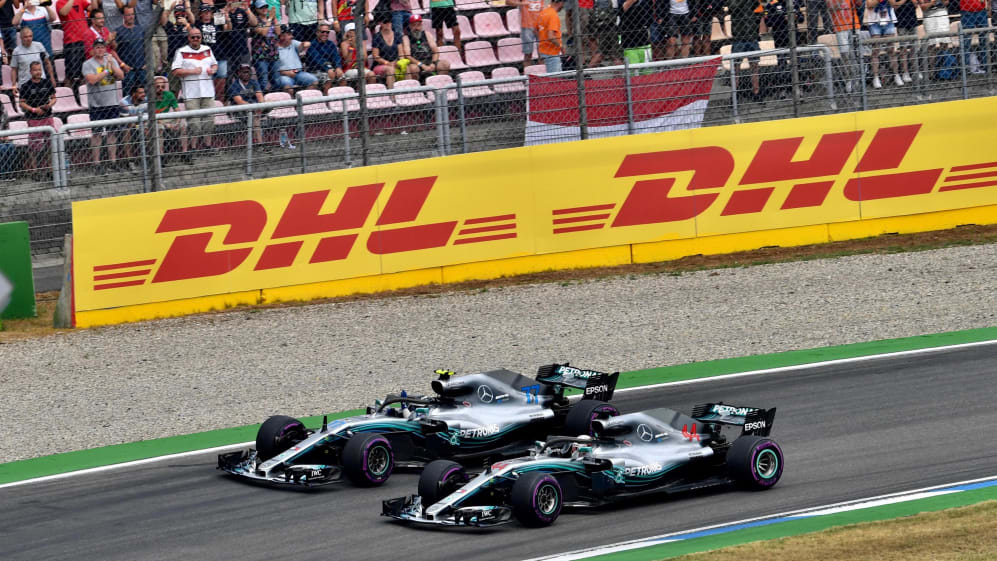 Toto Wolff, Team Principal
"We've had our fair share of bad luck this season, but it felt like our fortunes turned around in Hockenheim. A one-two is always a great result; to get it on Mercedes home turf after starting from P2 and P14 on the grid was absolutely incredible. However, in the cold light of day, we also know and recognise that we did not bring the quickest car to Hockenheim.
"We've passed the halfway point of the season and we lead both championships by very close margins. Each and every member of our team has worked very hard to make this possible and the determination and energy in our factories seems to be ever-growing. We all know that no prizes are given out for half-time champions, so we will keep pushing to improve our performance.
"Hungary will see another tough fight with both Ferrari and Red Bull. It's a high downforce track and on paper they should both be very fast in Budapest. However, if there's one thing the German Grand Prix taught us, it's the fact that predictions don't determine race results. We will give it everything to go into the summer shutdown with as many points as possible."
Renault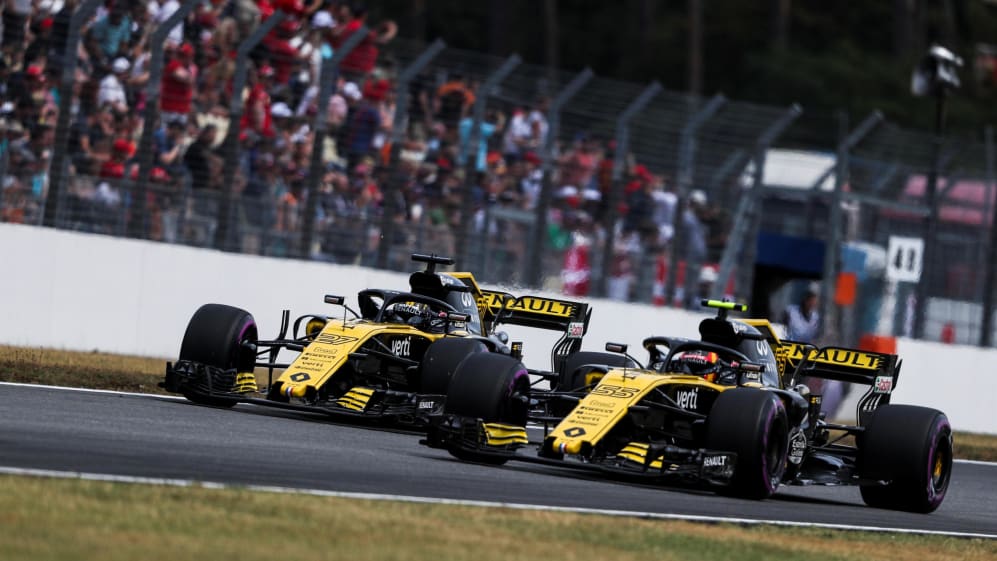 Nico Hulkenberg
"I really enjoy Hungary, it's a good Grand Prix weekend. It's the final round before the summer break, something I'm very much looking forward to after a busy and hard-fought string of European races. In terms of the circuit itself, it's very technical with some fun corner combinations, which come thick and fast. All the corners combine in a way, and one small error means the next corner is compromised. It's important to strike that balance and harmony with the car. It's usually a physical Grand Prix, very hot and busy at the wheel. It's a race where fitness is key, more so than some races and that's a challenge I relish.
"The city of Budapest is a standout on the calendar. It's a very pretty place with the architecture and river flowing through. Food there is also something to look forward to, especially Hungarian goulash. It's an interesting place, a nice final city to visit before the summer break. The fans are always passionate in Hungary and they always enjoy the Grand Prix weekend."
Carlos Sainz
"It's a very tight track, similar to Monaco in a way but obviously without the barriers. It's a track I like, especially in qualifying, where you have to be on it. A lap is very intense and busy with a lot of corner combinations you have to get right. It's a difficult circuit to overtake, but turn one is probably the best opportunity.
"It's the final race before the summer break, so it's one we put a lot of effort into to finish on a bright note. This past month has been a challenge, but our focus is on this race and ensuring we are back in the points. I have mixed feelings about the summer break. On one hand, it's nice because you get the chance to reset everything a little bit, but on the other, I love racing and I'll miss that for a few weeks!"
Cyril Abiteboul, Renault Sport Racing Managing Director
"As the last race prior to the start of the summer break, the Hungarian Grand Prix acts as a good opportunity to gain some ground in the standings. We're just over halfway through 2018, which has proved interesting, yet challenging in our push for fourth place in the constructors' championship.
"We enter Budapest on the back of a good result in Germany. Ten points meant we extended our advantage to over 20 points over our nearest rivals, but there's still a long way to go and a lot of hard work to follow if we are to maintain this slender gap. Before we can start to think about the summer break, we must get through this tricky race on the calendar. We know the Hungaroring is a challenging circuit for a number of reasons, but like any round, we go there with a sense of optimism and high standards."
Pirelli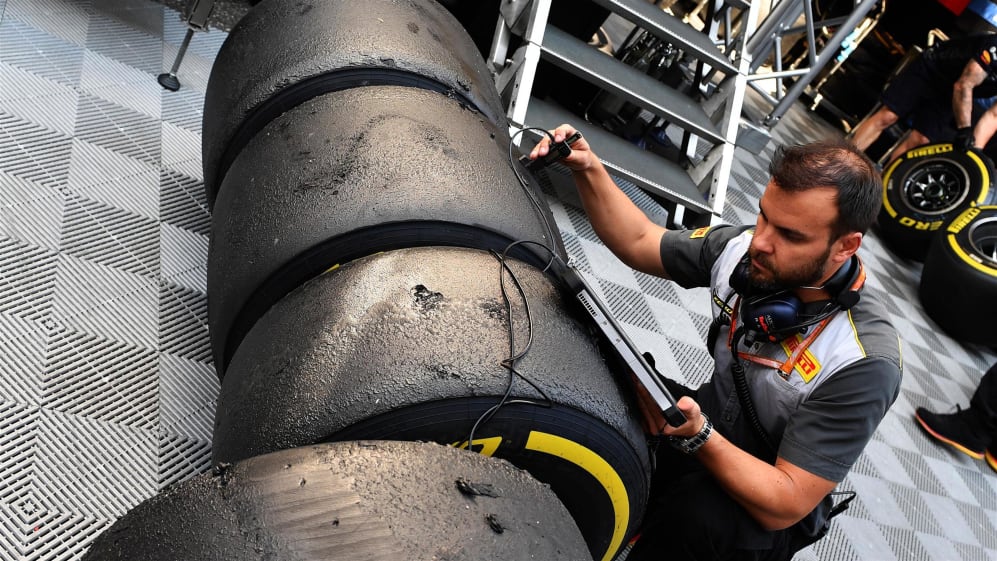 Mario Isola, Head of Car Racing
"After an exceptionally tough start to the year, Hungary marks the traditional mid-season break, so the teams will be especially keen to finish the first half of the year strongly. Hungary is often decided in qualifying, so it's going to be interesting to see the effect of the ultrasoft this year and how it degrades on what is normally a hot surface, where the tyres are constantly working.
"Understanding this, and how the ultrasoft relates to the rest of the range that we have brought to the circuit, will be the key to unlocking a successful race strategy. For the third time this year, we have a 'step' between the nominated compounds: this means that there should be quite an evenly spaced performance gap between all three tyres, allowing different strategic options."