Hypersoft to debut in Monaco, with lap record set to tumble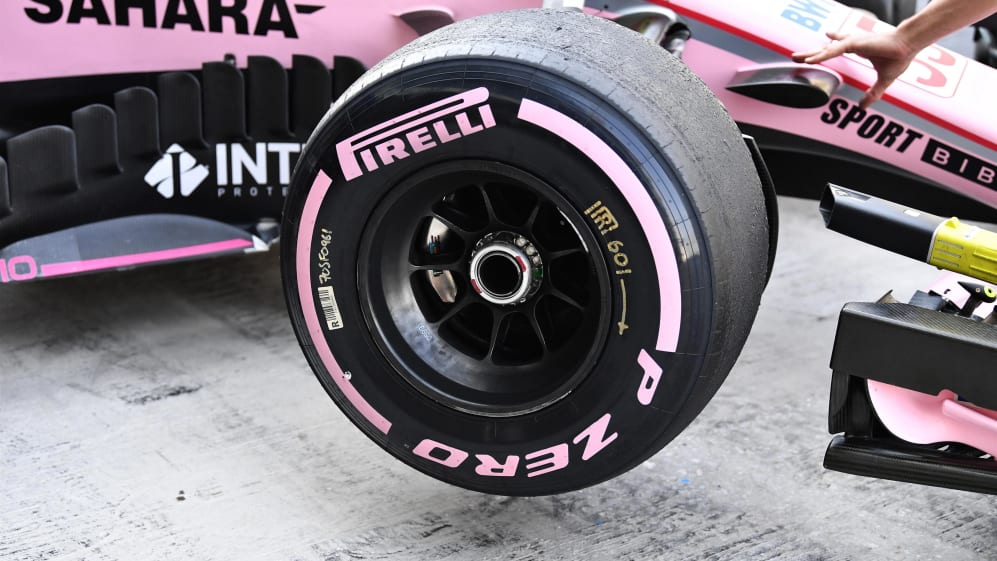 Pirelli's softest tyre compound, the hypersoft, will make its first Grand Prix weekend appearance in Monaco, with F1's tyre supplier expecting the lap record to tumble…
The pink-walled tyre, described by Lewis Hamilton as the best Pirelli has produced since returning to F1, will be made available along with the ultrasoft and supersoft tyre for May's race.
While the time delta between the ultrasoft, supersoft and soft is close, the gap between the hypersoft and ultrasoft is much greater. Pirelli predicts a difference of between 0.7s-0.8s per lap in Monaco.
"Monaco is a lot about mechanical grip so a softer tyre will give a big advantage in terms of lap time," Pirelli racing manager Mario Isola told F1.com. "I have a good expectation that we will have a lap record."
The current qualifying lap record is 1m 12.178s, which was set by Kimi Raikkonen (video below) when the Ferrari driver took pole position for last year's race.
Each driver must save one set of the hypersofts for the final part of qualifying and keep a set each of the supersoft and ultrasoft for the race. Teams are then free to choose the remaining 10 of their allocated 13 sets for use for the rest of the weekend as they see fit.
Mercedes and Haas were the only teams not to run the hypersofts in pre-season testing, but Isola does not believe that will hamper them in Monaco.
"I don't think it will be an issue for them," said Isola. "Monaco is such a unique circuit that teams need to run the hypersoft in practice to assess the level of grip and degradation. It's difficult to take numbers from other circuits and make a comparison."