'I can trust the car' says Bottas after successful switch to Hamilton chassis in France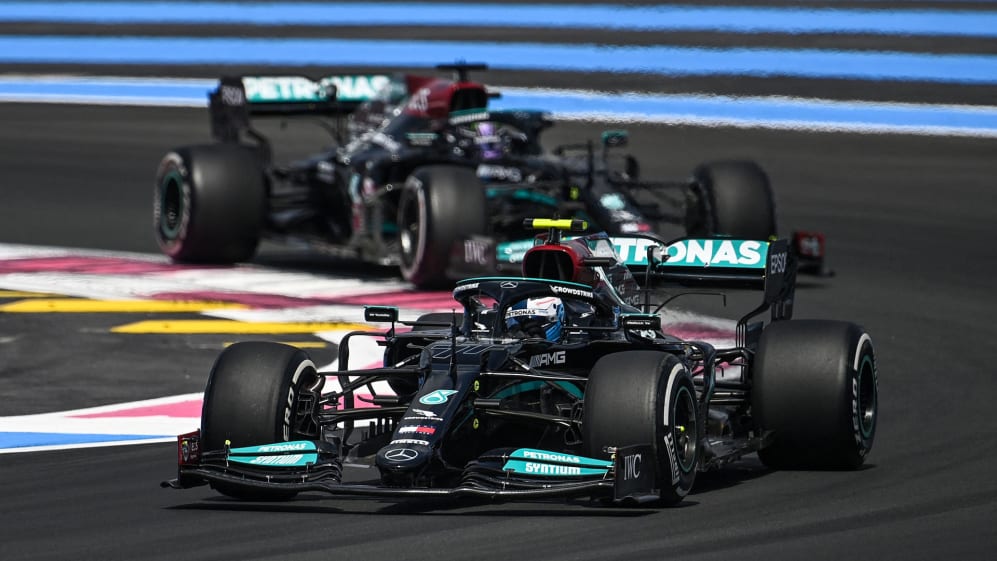 Valtteri Bottas and Lewis Hamilton have swapped chassis for the French Grand Prix weekend, and with Bottas having looked far and away the more comfortable of the two Mercedes drivers on Friday at Paul Ricard, the Finn said the change of chassis had done wonders for his confidence.
Bottas led the way by a full 0.335s over Hamilton in Free Practice 1, while Free Practice 2 saw him pipped to P1 by a soft run from Red Bull's Max Verstappen – with Bottas just 0.008s slower on medium tyres, and over two-tenths quicker than Hamilton, who complained on team radio that there was "something wrong" with his car.
FP2: Verstappen tops second practice at Paul Ricard, just 0.008s quicker than Bottas
But having finished the previous Azerbaijan Grand Prix in a lowly P12, Bottas appeared buoyed to have apparently had his theory about a chassis issue validated after his Friday performance in France.
"It's hard to say if it's chassis or track conditions but it's a lot better feeling than two weeks ago, that's for sure," he said. "I could feel that we started the weekend on the right foot, everything was feeling quite okay and being comfortable and pretty fast with the car so far.
"It's such a different track [to Baku]," he added. "But the balance is good, the tyres are working well. I'm confident with the car, I can trust the car and that's the biggest difference."
Bottas' Team Principal Toto Wolff explained the decision to switch Hamilton and Bottas' chassis, meanwhile, saying: "We swap parts around all the time, and this is part of the planning as these are carryover chassis, they're running for a second season, so we're not accumulating millions of miles on one and basically, that's part of the plan.
"But it's good to get the feedback and if it calms the driver's mind, we have a spare chassis which is a brand new one and we can always [use] that."
READ MORE: Ferrari have stopped development on current car with focus now 'all on 2022', reveals Mekies
Asked, meanwhile, about Hamilton's complaints about the car on Friday following his switch to the Bottas chassis, Wolff replied: "It's the chassis that was splendid in Monaco that qualified Valtteri right in front. But you never know.
"You listen to the engineers and [they say] it's all tested and stiff, there shouldn't be any difference, but if the driver feels that it's not, then it's definitely not worth trying to make a point here. You just need to change."