I cannot go 'all in' right now – Verstappen
Red Bull Team Principal Christian Horner said it was high time Max Verstappen begins to learn from his mistakes after the Dutchman threw away the chance for a one-two in Monaco with a costly crash in final practice. And it seems Verstappen has already taken that message on board...
Having missed qualifying because his car could not be repaired in time following his FP3 shunt, Verstappen then had to watch on as team mate Daniel Ricciardo captured pole. The incident followed mistakes in each of the five previous races, leading a frustrated Horner to say Verstappen needed to "stop making these errors".
And while the 20-year-old has previously defended his aggressive and attacking approach to Formula 1 racing, saying he wouldn't change his tactics, he admitted after Sunday's race in Monaco that he had taken a different approach.
"I know what I have to do and what not," said Verstappen. "I cannot permit myself to go all in and see what the outcome is. That's just the situation I am in at the moment.
"I just didn't want to go too risky [on Sunday] and have a crash because I cannot be in that position now. I think I did everything [in the race] with a certain margin. If I would have taken a bit more risk I don't think I would have got past the guys ahead of me."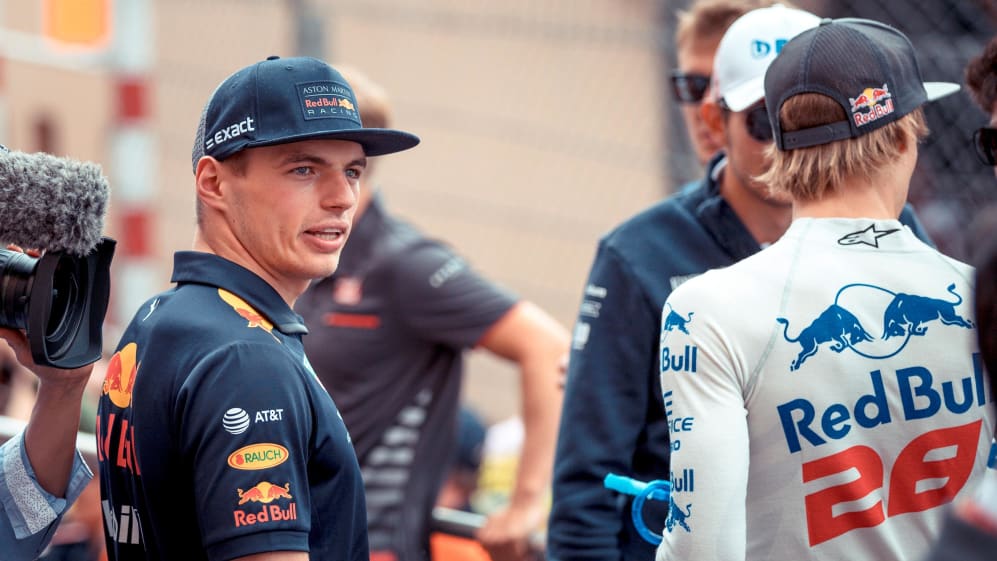 They say it's difficult to overtake in Monaco, but even with a margin, Verstappen was able to make good progress through the field from last on the grid.
The Dutch driver made the most of his car advantage in the Principality, running a long first stint on the ultrasoft tyres before switching to the faster hypersofts for the closing stages.
Ultimately, he recovered to ninth to salvage some points as his team mate took the spoils up front with a stunning victory.
"I enjoyed myself out there, passing a few people and having the right strategy," he said. "Starting last I managed to get two places straight away at the start which was good.
"From there it was just a case of trying to pass. At times it was easier than others, with different drivers and engines on the straights, but I still managed to squeeze past a few drivers so that's always good.
"It wasn't where I wanted to finish, looking back on the whole weekend with the performance of the car. But if you have to start last with the problem I had with the crash I had in practice, you do the best you can.
"It's positive. The car is really strong. Of course not on every track we can show that potential because of the deficit on the straight but it's good to know we have a good car."
Verstappen is sixth in the drivers' standings with 35 points, 37 adrift of Ricciardo after six races.
WATCH: Verstappen gets past Sainz at the second attempt