Podcast
'I cheered when I opened the windows and saw rain' – Olivier Panis on his Monaco win, 25 years on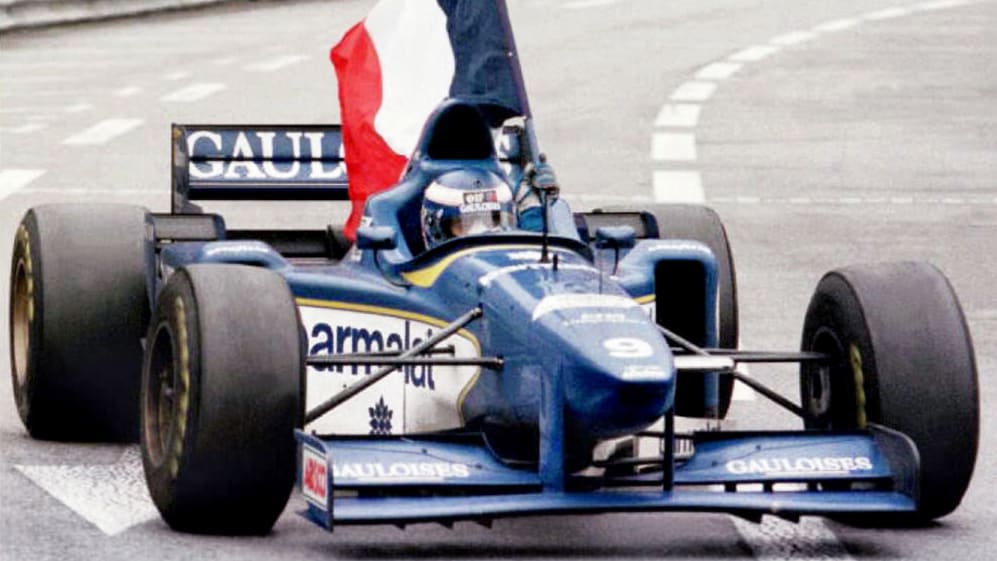 Twenty-five years ago Formula 1 was stunned by a Monaco Grand Prix for the ages in which Olivier Panis took his first ever F1 victory. Now, on the latest episode of the Beyond The Grid podcast, Panis recalls that sensational weekend in great detail.
French rugby player and ex-F1 racer Guy Ligier's eponymous squad always showed potential: from 1992-96, they enjoyed an average championship finish of sixth and even scored a few podiums. In 1996, the team gave it their all to prepare for Monaco but a mis-firing engine had Panis starting down in 14th on the grid. A quarter of a century later, he recalled the Mugen engineers' emotions in the garage on Saturday.
READ MORE: F1's 'one-win wonders' - how many do you remember?
"I saw my Japanese engineer cry," said Panis, "because we [Mugen hadn't fixed] the problem and he saw how the team fought to be good in Monaco. I said: 'Don't worry man, tomorrow we will finish in the points', just to help them recover…"
But the Frenchman says he really did start to believe something was possible when he woke up ahead of the race – much to his wife's amusement.
"When I woke up in the morning, I cheered when I opened the windows and I saw the rain," he said. "Anne [Olivier's wife] was there. I said to Anne, 'I will finish on the podium today'.
"She laughed at me to be honest. She laughed and said: 'Olivier you start 14th!'
READ MORE: Olivier Panis on THAT Monaco Grand Prix victory
"I said: 'I don't care, I feel something today.' She laughed.
"When I did the best laptime in the warm up everybody thought we had low fuel and blah blah blah, all the bulls*** all the time people are talking, and I was so confident and so happy with my car and… I let the people talk.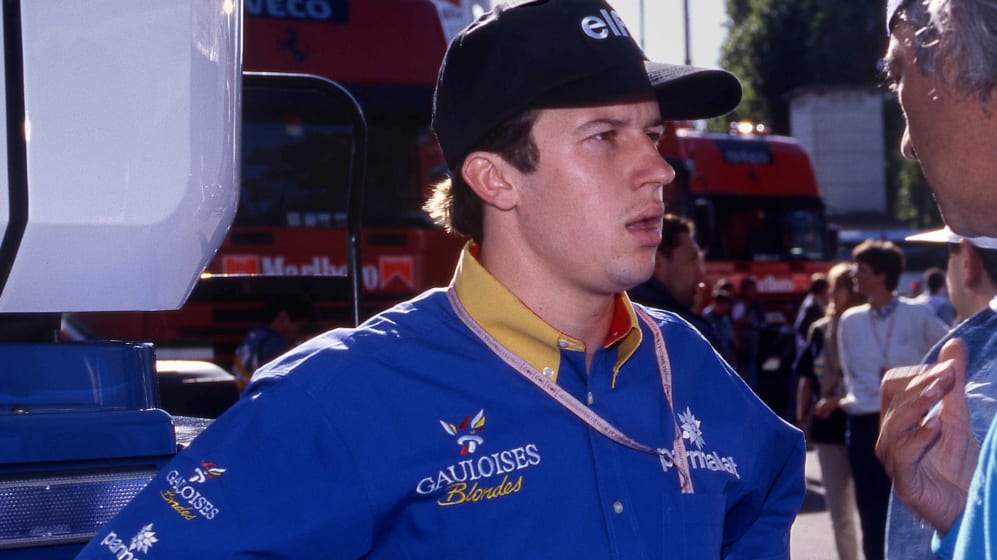 "I know I had something, I had a tool to play with today. After that you have to be lucky, which I [was]. After the warm-up I was convinced I would do something in the race.."
ORAL HISTORY: The inside story of Stewart GP's fairytale '99 European Grand Prix victory
And as you may remember, there is far more to the story of the 1996 Monaco GP than a maiden win for Panis, a first win for Mugen and a final victory for Ligier.
But you'll have to listen to the absolutely absorbing Beyond The Grid podcast in the player above, on Spotify, or on Apple Podcasts to find out more...