I could have scored another Baku podium - Stroll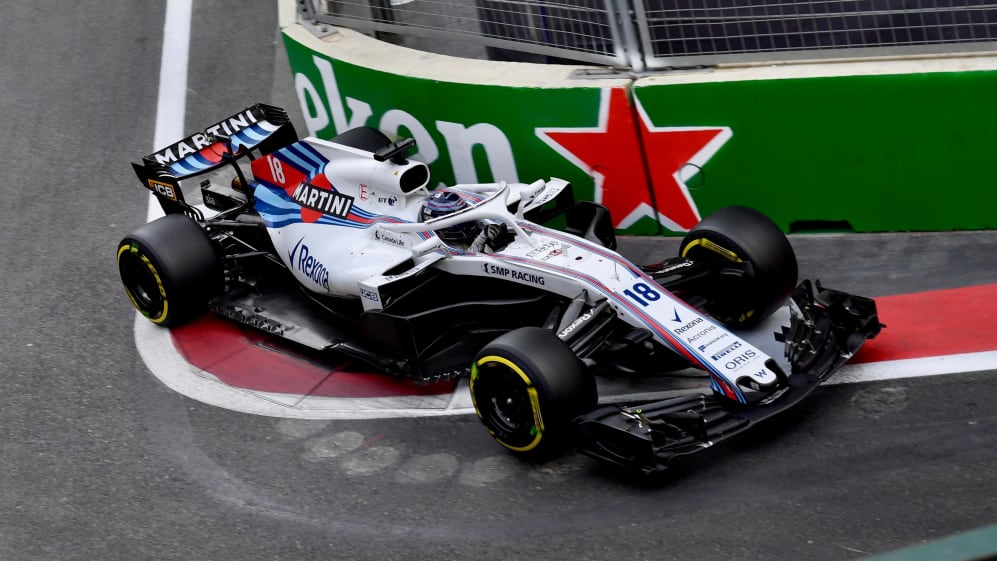 Azerbaijan seems to provide surprise podium finishers on an annual basis, with Sergio Perez taking his second top-three in Baku last weekend - but Lance Stroll feels it could have been him as the repeat rostrum visitor.
Stroll took third at the Baku City Circuit a year ago and duly delivered Williams their first points of the season this time round as he came home eighth.
But the young Canadian - whose top-three finish last June remains his only podium - admits he looks back at the race with the feeling that a repeat of 2017 could have been on the cards with a different strategy.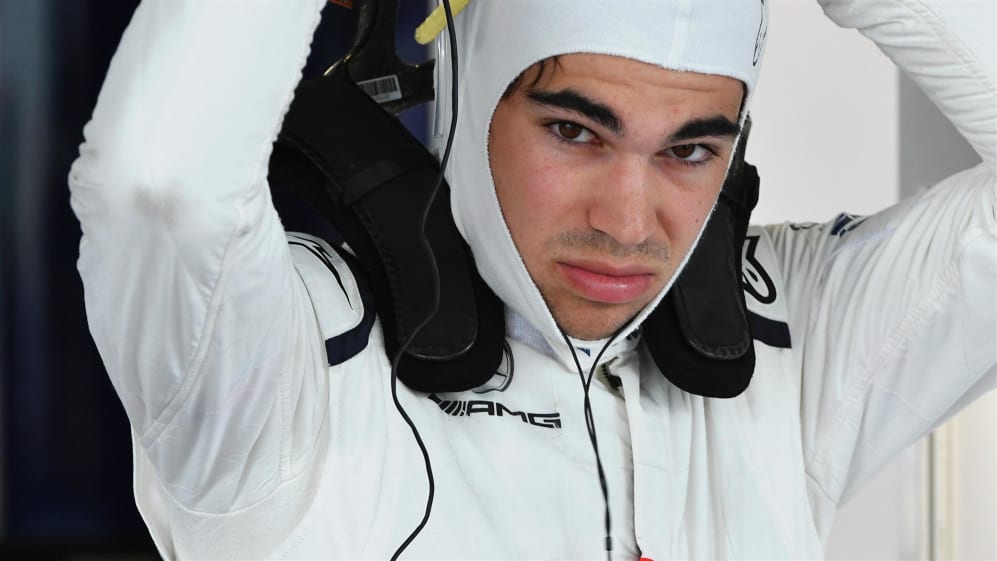 It's not the ideal result, but we did get points for P8...
"Anything was possible," Stroll said. "We saw Perez finish on the podium and he was behind me after the first Safety Car with a very different strategy so it's a really hard race to analyse in that sense.
"I look at Perez and probably that is the best strategy, but it was okay. We just wanted points so we played it kind of safe if that makes sense."
Despite seeing more potential in the final result, Stroll says a competitive showing that resulted in points has to be seen as a positive for Williams.
"I'm happy. I kept it on the track, a lot of drivers made mistakes. I kept my head together in a very difficult race in very difficult conditions. So even though it's not the perfect, ideal result, we did get points for P8 and I think we've got to be satisfied with that.
"I think it's a big boost. We've been working really hard over the last few races when we realised our struggles, and to get something in return with some points is very satisfying.
"We can't sit still now, we need to recognise that maybe our problems are still there and perhaps it is circuit dependent. But we have just got to keep working hard and go to Barcelona trying to do the same thing that we did here."
Williams have struggled so far this season and showed signs of improvement in China but nothing to the level of the step forward the team made in Azerbaijan.
And, having lamented a lack of top speed from this year's car, Stroll says he isn't sure why Baku - with a 1.3-mile flat out section from Turn 16 to Turn 1 - suited the team so much more.
"I don't know, it's strange. We didn't expect to be as competitive because of the straight-line speed difficulties, but then maybe some of our problems in the corners are going on for much less time because the corners are much shorter here.
"So it's pretty straightforward in terms of brake and turn, instead of long corners like other tracks such as China and Barcelona where you brake and turn and have to put a lot of load on the car.
"That puts a lot more energy into the car and probably in Baku we didn't have to do as much if that makes sense, which just makes it a bit easier."
Despite securing their first top-ten finish of the season, Williams still sit bottom of the constructors' standings - ninth-placed Sauber are six ahead of them on 10 points.