'I did my absolute best' says 'gutted' Sainz as he misses out on a home podium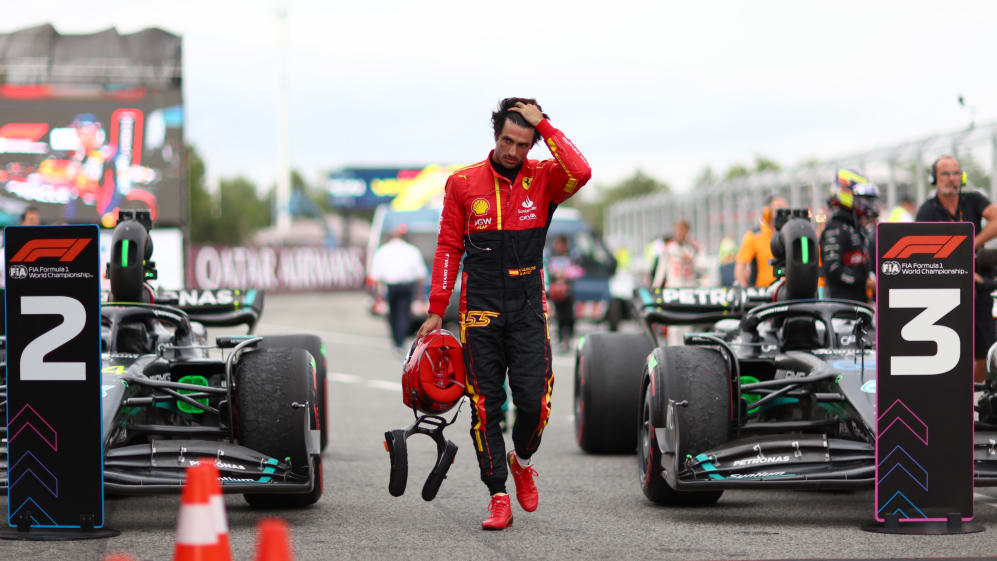 Starting second on home soil, Carlos Sainz must have dreamed of scoring a first podium in front of his adoring fans on Sunday – but his hopes were soon dashed as he lost out to both Mercedes drivers and the Red Bull of Sergio Perez to come home a distant fifth.
It had all started so well, with the Spaniard making a great getaway and challenging Max Verstappen for the lead into the first corner. Once the Red Bull pulled away, Sainz nursed his soft tyres as best he could, but had to pit a full ten laps earlier than Lewis Hamilton.
Such was the Mercedes tyre advantage, Hamilton was able to easily pass later on in a move Sainz admitted he fully expected.
READ MORE: Verstappen cruises to Spanish GP win ahead of Hamilton and Russell as he extends championship lead
"I think we actually maximised everything we had," he said afterwards. "I gave my absolute best both in the start and the race pace and I'm just a bit gutted that we couldn't put in a bit of a stronger defence on the Red Bull and the two Mercedes because they were quicker than us.
"It wasn't even worth fighting them because they would have passed me one lap later or another, so I did my absolute best but unfortunately this is what we have now."
While Sainz at least can take solace from finishing in the points – albeit a few places lower than he hoped for – the same couldn't be said for his team mate.
Charles Leclerc had started from the pit lane after the team opted to send his troubled rear assembly back to Maranello for checks, and the hope was that the issue that derailed his qualifying would be solved as a result.
Unfortunately, while that was the case, the Monegasque driver found himself with a whole new set of problems once the race began.
MUST-SEE: Verstappen fends off Sainz but Norris and Hamilton make contact at the start of the Spanish GP
"It's very strange and very difficult to understand because we go on the first set of hards, and it feels so bad, no grip at all, especially the fronts, they were just really, really bad," said Leclerc.
"And then you go on the second stint of hard and then everything feels fine, and you just do exactly the same thing as the driver, and it is just in a completely different place. Luckily, we had much less problems compared to qualifying yesterday, where the car was more doing what we expected, unfortunately we still had this problem with tyres, especially in the first stint."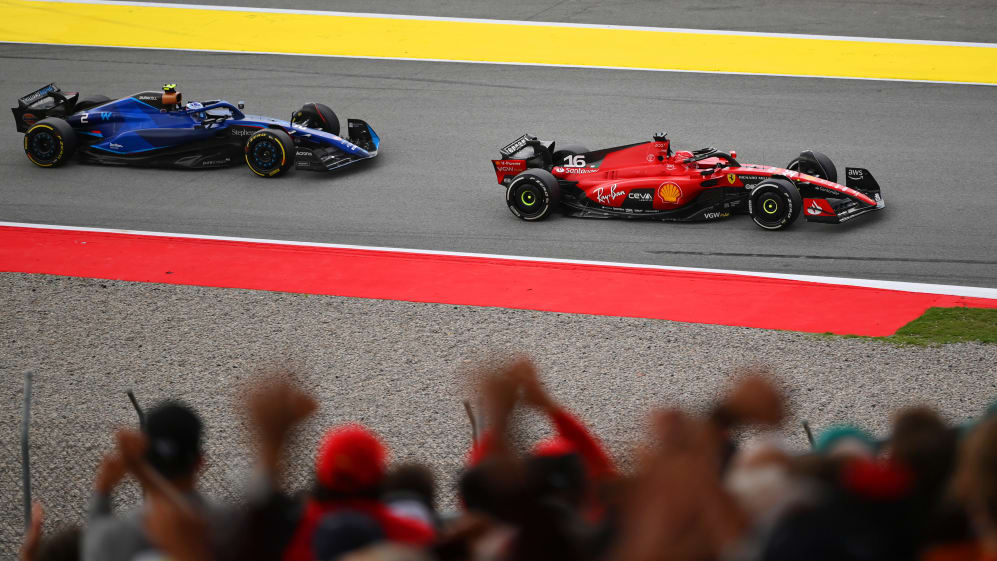 Leclerc had started on the hard compound hoping for a long first stint and a tyre offset advantage later on in the race with which to climb through the field. Instead, he found himself pitting for the first time at much the same time as his team mate on the softs, as the Ferrari wasn't nearly as kind to its tyres as the likes of Mercedes and Red Bull.
HIGHLIGHTS: Watch the action from the Spanish Grand Prix as Verstappen dominates to take victory
Although he did make some progress late on to come home in 11th, Leclerc didn't even have the pace to make it past the Alpine of Pierre Gasly despite having DRS in the closing laps.
"We've got so much work to do," he continued. "And to be honest, looking at our weekend, I would struggle to think that it can get worse than that. The target is to only get better from here."