I don't mind if Red Bull have Monaco pace – Hamilton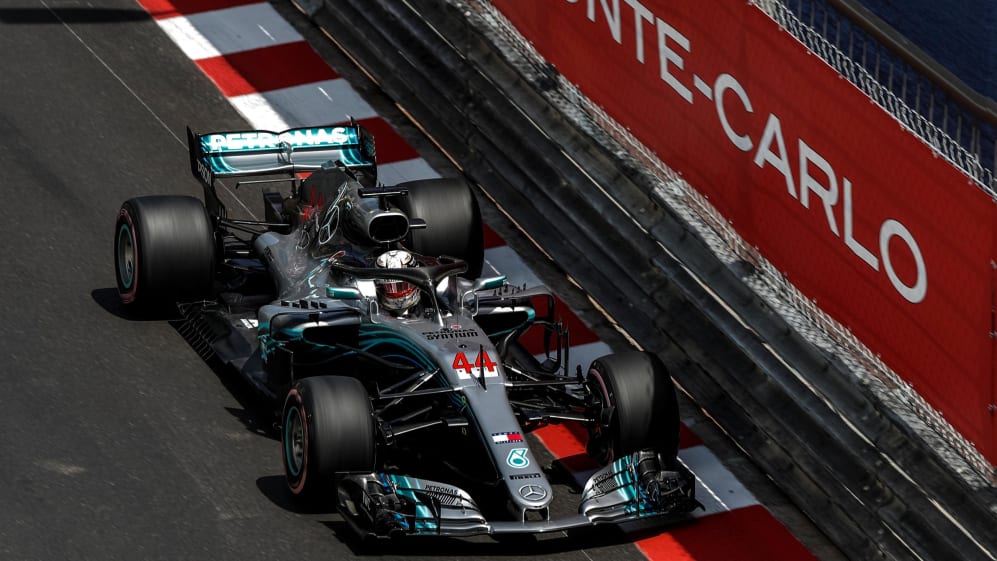 No one likes losing, but Lewis Hamilton says Red Bull's frontrunning pace on Monaco's unique track layout is easier to swallow if his Mercedes team are quicker at more traditional circuits.
Red Bull had been the dominant force in practice in the Principality, with Mercedes - who dominated last time out in Spain - third-best behind Ferrari. That turned out to be the case come qualifying on Saturday too, with Hamilton third - 0.422s off Daniel Ricciardo's scintillating pole lap - and team mate Valtteri Bottas around two-tenths further back in fifth.
But if the Briton was worried by that deficit, he didn't show it.
"It's a question of grip, mostly," said Hamilton when trying to explain where Mercedes is lacking around Monte Carlo. "We knew what was going to happen this weekend. It doesn't feel great but it's just one race.
"We've got 21 races, so the engineers have to be smart in making sure the car works in the majority and there's only a couple of slow ones.
"So we don't mind if Red Bull are quick here, because hopefully we have the upper hand at places like Barcelona; there's more tracks like Barcelona, medium-speed circuits, so we'll try and capitalise on those ones."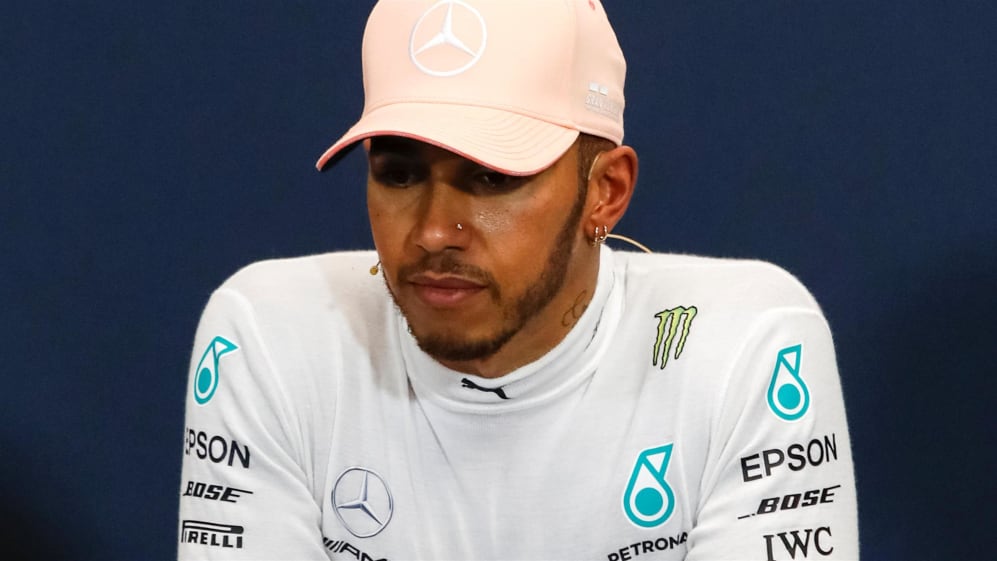 Mercedes tried the ultrasoft tyre in Q2, in a bid to start Sunday's race on more durable rubber, but quickly realised they didn't have the pace on that compound and opted to switch back to the hypersofts.
"In Q2, we tried something different with the ultrasoft, but the grip just wasn't there on the harder compound and we were some way off setting a competitive time," said Mercedes chief Toto Wolff.
"It was a bit optimistic in hindsight but we at least tried something different, even if it didn't work out.
"Looking to tomorrow, everybody knows this is a long race and a tough one, with very few opportunities to make up positions. It will be a day for damage limitation - and seizing any opportunity that comes our way."
Mercedes Trackside Engineering Director Andrew Shovlin believes his team can figure at the sharp end come Sunday afternoon.
"We're close enough to the front to be in the fight and we'll be ready to take advantage of any opportunity," he said. "Perhaps not being on the front row helps in this regard as they will be covering each other and it may allow us to do something a little different."
Hamilton has twice won in Monaco – in 2008 and 2016 – and on both occasions it was from third on the grid. Can he make it three from three on Sunday?