Podcast
'I don't feel completely done' – Ricciardo opens up on his chances of F1 racing return in our Beyond The Grid podcast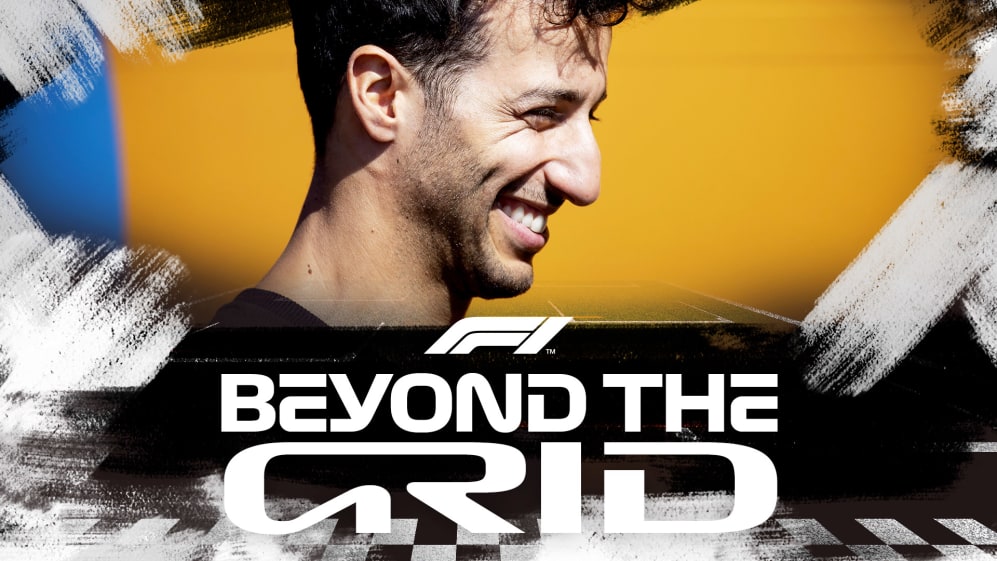 Daniel Ricciardo has opened up about his chances of making an F1 comeback in the future, explaining during his appearance on this week's Beyond The Grid podcast that while "there is certainly still a fire" inside him to compete, he will wait to see "if it comes back in a big way" next year.
Having split with McLaren after two challenging seasons, and opted against pursuing drives elsewhere, Ricciardo will step back from the grid and take up a reserve role at Red Bull for the 2023 campaign, giving him the break he desired while retaining links to the sport through simulator and marketing duties.
READ MORE: Red Bull confirm Ricciardo to return as third driver in 2023
Asked by Beyond The Grid host Tom Clarkson about his new role at Red Bull, and if a future race seat is in the offing with his former team, Ricciardo said: "It's not... in terms of it's not there, written. It's not like, 'Okay, if you're doing really well on the sim, we're going to promote you to a race seat'. But I think with time I will find my true answer, if the grid is what I want again in 2024.
"I think right now, sitting here, I don't feel completely done. I think I'll want to get back on the grid, but time will tell. I'm not going to say, 'Yeah, I can have every seat I want', but ultimately it's my decision if I want to be back. [Having] that fire, and everything I expect to feel, when the lights go out [in 2023] and I'm watching on the sidelines, that's up to me to answer."
Pushed about that fire, and how determined he is to return full-time in 2024, Ricciardo added: "There is certainly still a fire, and that's why I haven't chosen to completely walk away, because I want to see what happens to this fire, if it stays relatively dormant – is that the right word?! Or if it comes back in a big way.
"I think that's why [at the 2022 finale] in Abu Dhabi, sure I felt a little more emotion, but I'd be lying if I said I felt like Seb [Vettel] that weekend, because I don't truly believe it's my last race. But, of course, there was an element where I'm like, 'Maybe it is', so let's try and enjoy it and soak everything in.
ANALYSIS: Why are Ricciardo and Red Bull reuniting for 2023?
"Today I can't tell you if it was or wasn't [my last race], and that's why I've chosen to take time off next year to really find that answer and not make an emotional decision, or a quick decision. Of course, there were times over the last little bit where I thought I was done, but that's just speaking out of emotion, so I won't know until the clock keeps ticking, and then I'll see."
To hear Ricciardo's full Beyond The Grid interview – which also covers his thoughts on leaving Red Bull back in 2018, the cause of his struggles at McLaren, his advice for replacement Oscar Piastri and much, much more – hit go in the player above, or head here to catch it on your preferred platform.