Feature
'I don't want to be in Formula 1 for the sake of it' – Zhou Guanyu on flying the flag for China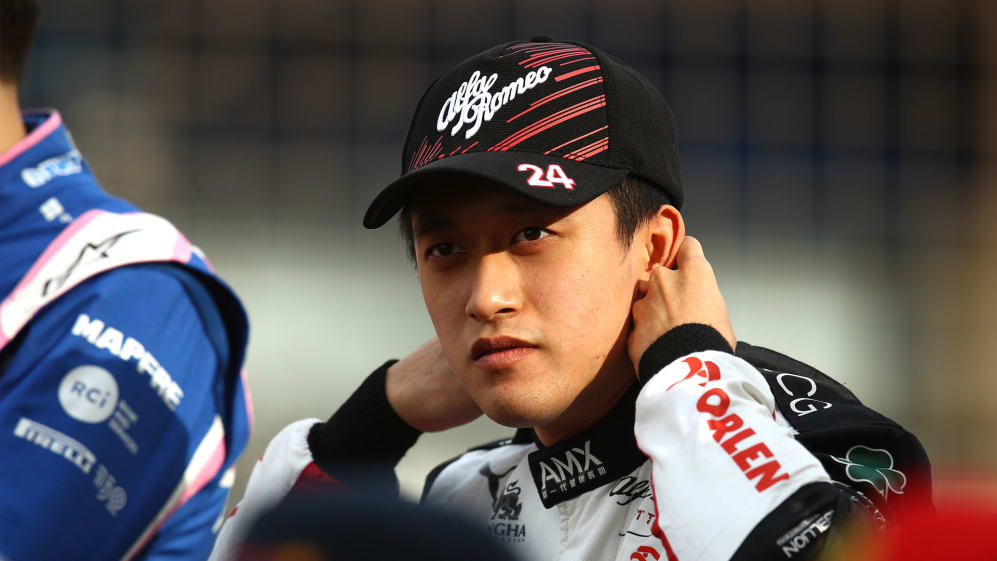 Coming into his maiden season, China's first F1 driver Zhou Guanyu is carrying the enormous weight of expectation. But while the Alfa Romeo racer admits he faces a steep learning curve, he's determined to score points, not make up the numbers…
You arrive in Formula 1 alongside this new generation of F1 cars. How different are they to anything you've driven before?
Compared to the car I drove at the post-season test in Abu Dhabi, there's not a lot of difference. You have to adapt, you have to change your driving style a little bit and, of course, in testing we could see the vibration on the straight and most people were bouncing around a little bit.
But it's been fine. It's a heavier car and you do feel that weight, the tyres are bigger, visibility is a bit reduced, but other than that, there aren't too many differences. Overall the feeling has been good.
WATCH: Zhou Guanyu 'very delighted' with progress at Jeddah
Talking about the tyres: has your experience with the 18-inch tyres in Formula 2 last year given you a better feel for this season's F1 cars?
I don't think so. The whole car is different, and then you have power steering so the overall feeling is very different. In terms of the behaviour there's not a lot of change compared to F2, but you can't compare last year's 18-inch F2 tyres to this year, there just aren't any lines of equality. It's a fresh start.
All the drivers are making a fresh start with these new cars, is that a bonus for you, that you're making your debut in machinery that's as unfamiliar to your rivals as it is to you?
Yeah, it's nice. To be honest, there's excitement for the team, for the whole paddock. As the only rookie, there will be extra stuff to get used to, to be learned quickly. [Even with the new cars] the guys already on the grid have the experience but I have to try to straight away be at my best and to compete against them. That's the most challenging task.
But apart from that, it's nice to be entering Formula 1 at the start of a new area, where there are big question marks about which team will perform well. I think the biggest challenge for us as a team is trying to find the right direction to move forward throughout the year, to develop towards a better and better car.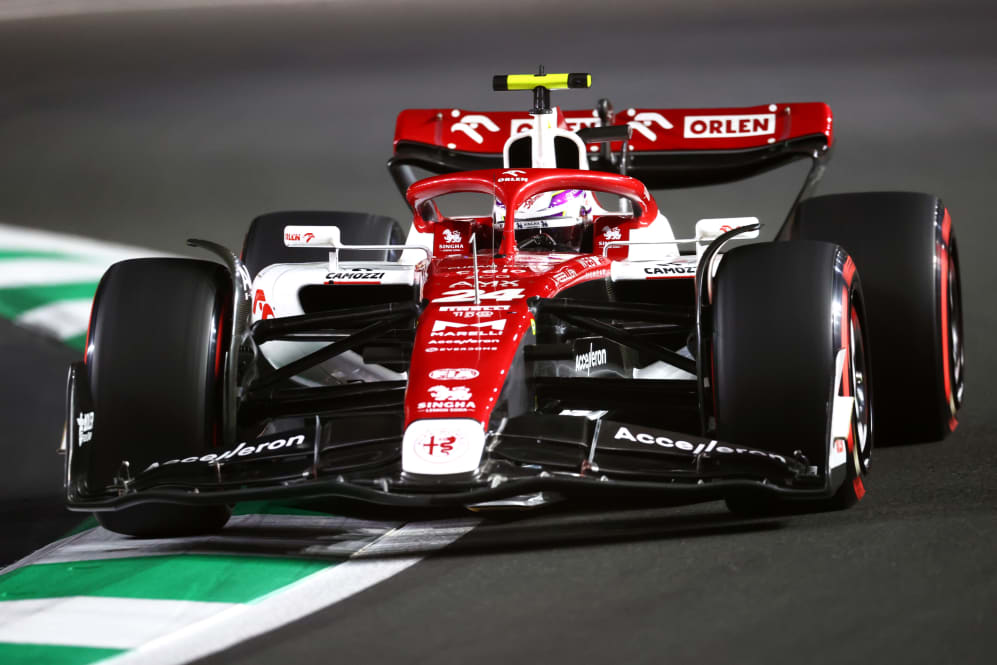 Delivering that feedback is not easy when you're also learning the car, the team, the operational requirements. How much are you relying on your race engineer to help with that process?
It's good to have somebody experienced. My engineer has been working with the team for many years and he knows what we have to do and what the team needs in different situations. From my side, it's building up the relationship with the engineers and I hope that once I've been with them for half a year, they will know what I like and what my driving style is like, and what suits as a set-up. Communication is really important when so many things happen all at the same time in F1.
READ MORE: Zhou says scoring point on debut is 'something I would only have dreamed of'
You're having to learn a lot of things at once. A lot of rookie drivers say that the hardest thing to get used to is just the amount of choice you have in terms of set-up. Is it hard to process all of that?
It's not hard to process, but it is hard to identify your preference. We couldn't use the post-season test for preparation for this year, so everything is new and you have to find the right solution for yourself. In F2, everything on the car was pretty much fixed, the amount you can change is so little. In F1 you can do almost everything on the steering wheel to suit your driving preferences, so it's very difficult to find the right window. I wouldn't say I've found that window yet, but I think during the year we will progress into the right direction.
You've also got many more inputs from the team. In Formula 2, you have six to eight guys that you're working with, but now it's 40 or 50. Is that hard to deal with as well?
It just means I have to get a lot out of myself and do a lot of homework because I want to be as prepared as I can be. If I do that, then all the feedback, all the ideas I have, will be more efficient for the guys listening, because as an F1 team they rely a lot on what the driver says and those debriefs are really important. I want to make sure I give the right feedback, the right information, then we can find the right way to go.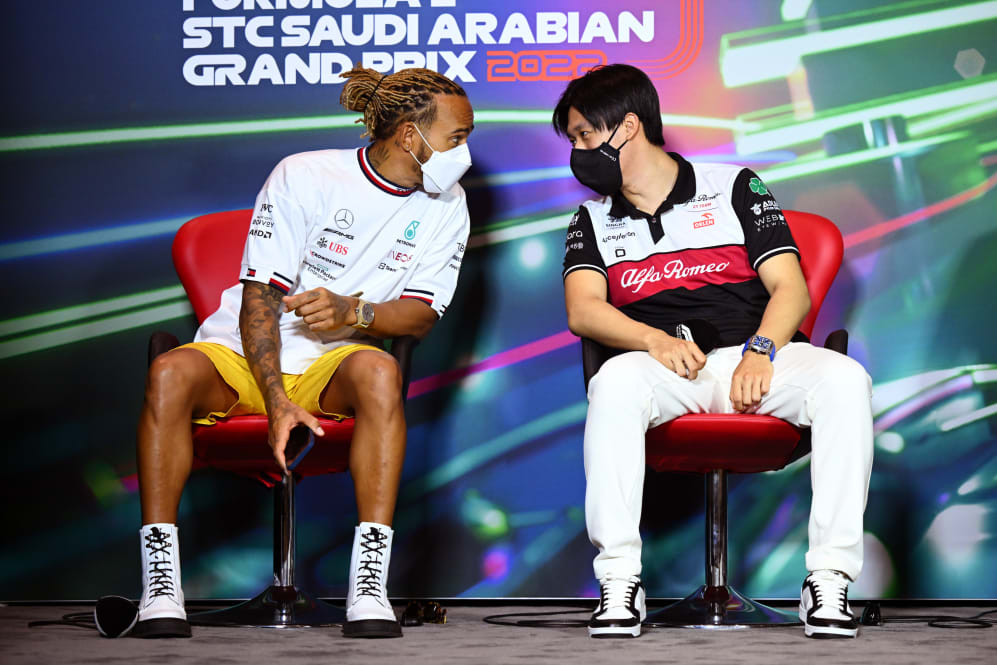 You have a very experienced team mate alongside you. How much will you lean on Valtteri Bottas this year?
After every session we've been speaking about how the car feels and, yeah, I think it's very important for me to rely on him because he has huge experience and I can learn a lot from him. So I'm listening to what he says, what his feedback is and then trying the car myself to see if we're the same. It's a good starting point.
Your arrival at Alfa Romeo has made you China's first Grand Prix driver. That comes with a lot of pressure from home. How much do you feel the weight of expectation?
When you become a Formula 1 driver, there's always pressure of knowing the world is watching you, watching for any mistake. You have to try to make as few mistakes as possible and try to talk on track. I think that's the most important part.
READ MORE: Bottas and rookie Zhou already collaborating well, says Alfa Romeo boss Vasseur
I don't want to be in Formula 1 for the sake of being here. I want to be here to be prove myself, to make my country proud and to make all the people supporting me proud. I want to do well. But honestly, it's also an incredible feeling. I'm honoured because the journey to get here has been difficult.
It's been a rollercoaster at times during my junior single-seater career. Luckily, we had a very successful year and it opened up the opportunity to break into Formula 1. There's been a lot of sacrifice and a lot has happened over the years. As a driver I've tried my best but there was some really bad luck, and I had so many reliability issues in my second year in F2. All of those things make believing in the dream even more important. It wasn't 100% belief that you will reach the dream, but you still push, you don't give up. And I still don't give up.
Did those difficult times make you stronger?
Definitely. In year two in F2, in 2020, I had three engine failures, two of them while I was leading and one when I was P3, and they destroyed my whole weekend. I was really mad at that point, and sad about how at this important point in your career you have so many reliability problems – because people don't look at what happens during the season, they just look at the final standings and that wasn't a fair ranking of me.
But last year I managed to put everything together and it gave me a very good belief in myself. And knowing I'd signed the deal with Alfa Romeo gave me even more of a boost. So I can say that while it has been difficult to reach this point, I've made it and now I have to focus on driving.
WATCH: Zhou Guanyu's Road To Formula 1
What's the reaction been like at home? When was the last time you went home? It was a long time ago at the beginning of 2021. I miss home. It was hard during the winter break, it would have been nice to reach F1 with my family by my side, but then there's a lot of pre-season work to get through… but, yeah, I am looking forward to going back.
Have you set yourself goals for your first season?
I have a goal, but I think the first part of the season is all about learning. I don't want to overextend myself, as that usually goes wrong. I want to settle into Formula 1 and after that my goal is to get some points finishes for the team and to ensure we do better than last year, but you never know, with the new generation of Formula 1 cars, it's a big question mark.
What about this weekend in Saudi Arabia? Did you enjoy the Jeddah Corniche Circuit last year in F2?
I really enjoyed driving the qualifying laps because it was extreme, right on the edge. You are so close to the wall and every single error can have huge consequences. I would say that such a high-speed street circuit didn't present the drivers with very good racing because we had a lot of Safety Cars. I think for the fans it was amazing, there were so many restarts last year, so it was great to watch.
Visibility is going to be quite low in the new F1 cars, but I'm sure we'll all get used to it. The first time I drove the 18-inch wheels, I couldn't see the apex, but you feel it, and so that will be the case as well. Hopefully everything works out well there. I'm looking forward to it.
This article is taken from the Saudi Arabian Grand Prix Official F1 Race Programme. To read the full version, download the Official F1 Race Programme app or click here to read online.