'I don't want to get too confident' – Norris plays down Friday pace as he says McLaren 'didn't feel good'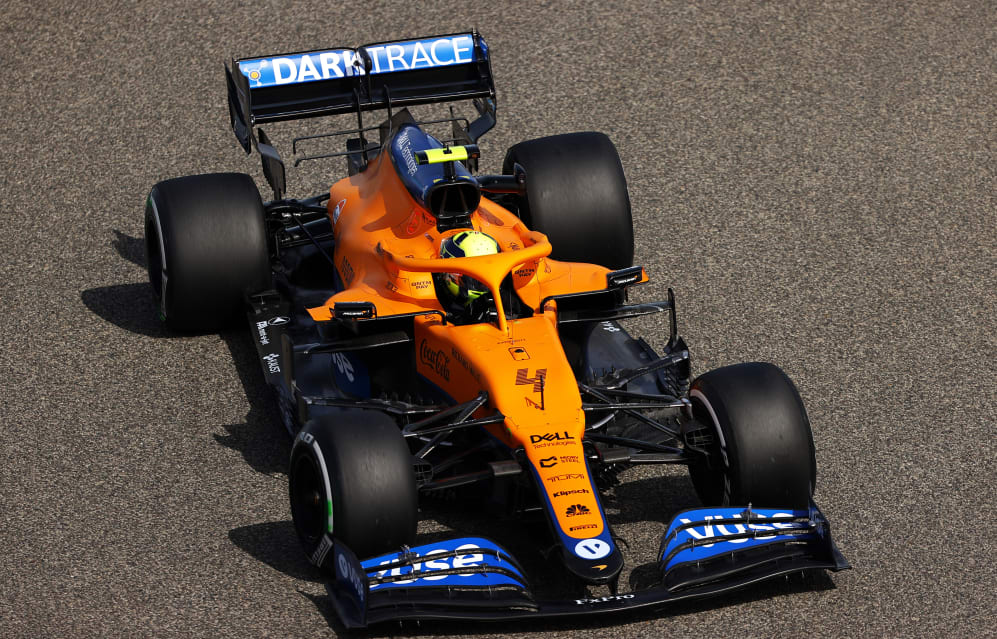 Lando Norris was just 0.095s off Red Bull's Max Verstappen in FP2 but the McLaren driver cut a rather despondent figure at the end of the day, despite setting the second-fastest time of Friday practice in Bahrain.
In his third season with a McLaren squad looking to build on their third-place finish last year, Norris set a time on Friday evening that had him ahead of a Red Bull and both Mercedes cars. But after the second practice session of the day, he suggested McLaren were unlikely be troubling the leaders come qualifying.
READ MORE: FP2 – Verstappen heads Norris to complete clean sweep of Friday sessions in Bahrain
"I'm a bit surprised by today, but I think it's more we just showed more pace than the others," Norris began. "We'll see the obvious four cars at the front tomorrow I'm guessing. You never know, we could be a surprise.
"Although where we were looked good today, I don't want to get too confident because I don't necessarily think it's where we're going to be tomorrow," he added.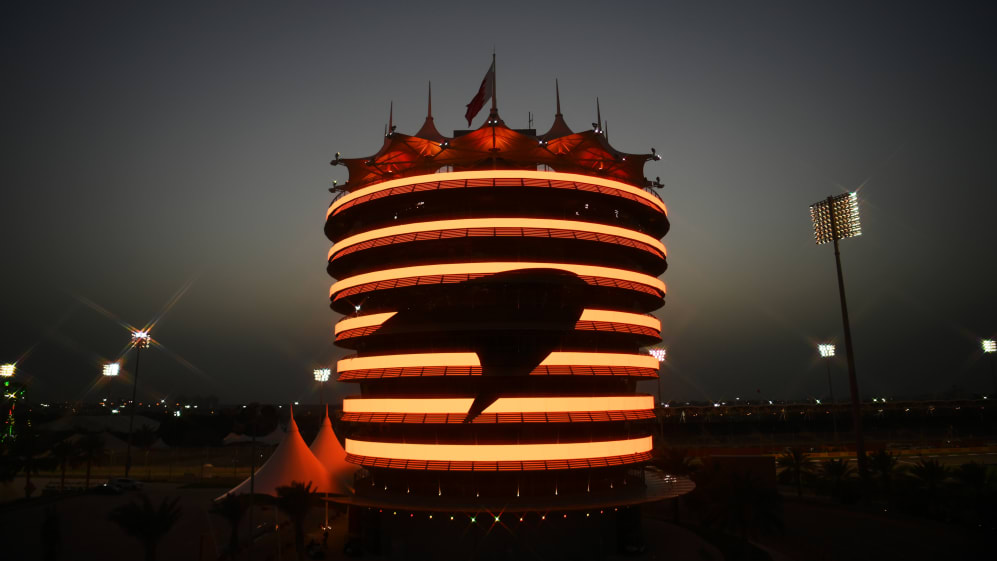 Norris explained that McLaren's 2021 car didn't feel as good as it might have looked from the outside, despite his impressive lap times.
"The car didn't feel that good today, so I guess [it's] a bit promising that if we can improve those things going into tomorrow then we can be even better," he said. "Whether we can improve those things is the question because it's similar things we've been working on all season."
READ MORE: Hamilton says Mercedes have improved, but Bottas labels W12 'undriveable' on first day of practice in Bahrain
Asked where the car was lacking, Norris said the MCL35M was suffering a wide range of issues – with Bahrain's high heat and strong winds not helping.
"[The problem is in] most corners really," he said with a resigned laugh. "Not good enough. I don't know, it didn't feel like one particular place, just a few different areas.
"In different scenarios it feels good, and in others slightly worse. A bit of it depends on the wind and the temperature as well. A bit depends whether it's low fuel or high fuel. It's different areas we've got to work on and that's what we'll do tonight to try to improve.
READ MORE: McLaren gatecrashing Mercedes-Red Bull fight 'unrealistic' in 2021, says Brown
"I don't have the confidence I want, especially in the medium and high-speed corners, like Turns 6/7. I made a mistake there on my first lap and had to abort because I completely lost the rear," he concluded.
He will be back in the car on Saturday for the final practice session, before qualifying gets under way at 6pm local time.