I finally felt the synergy between myself and the car - Hamilton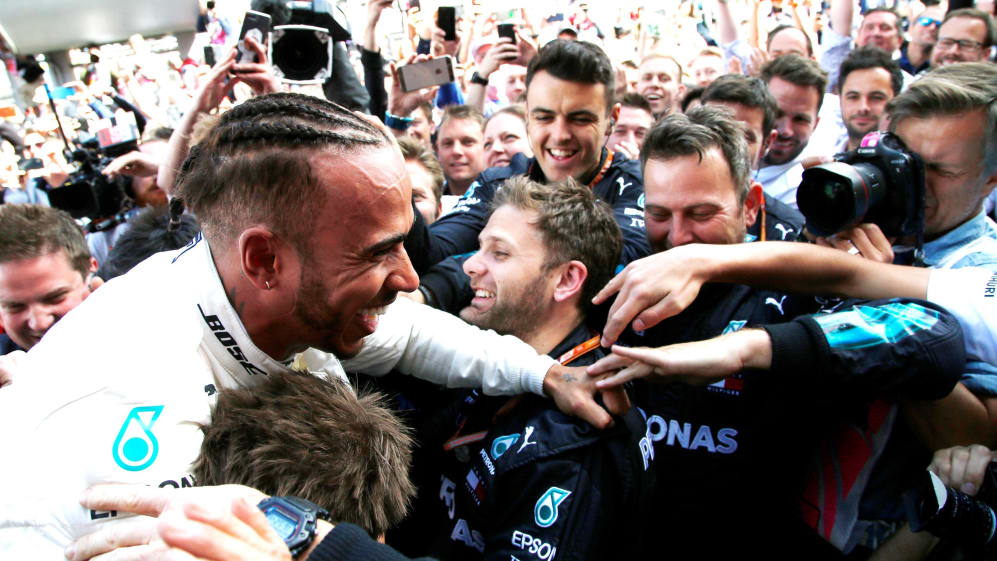 "That's more like it guys". Lewis Hamilton was in party mood as he crossed the line to take a commanding victory in Spain. Ominously for his rivals, he said he felt the synergy between himself and the car for the first time in 2018…
Hamilton may have needed a huge stroke of luck to clinch his first victory of the season last time out in Baku – but it was all down to him and a superior car in Barcelona.
The Briton took a stunning pole position and then crushed the field on Sunday afternoon, crossing the line 20.5s clear of the pack in what was the largest winning margin of 2018 and the biggest in Spain since 2010.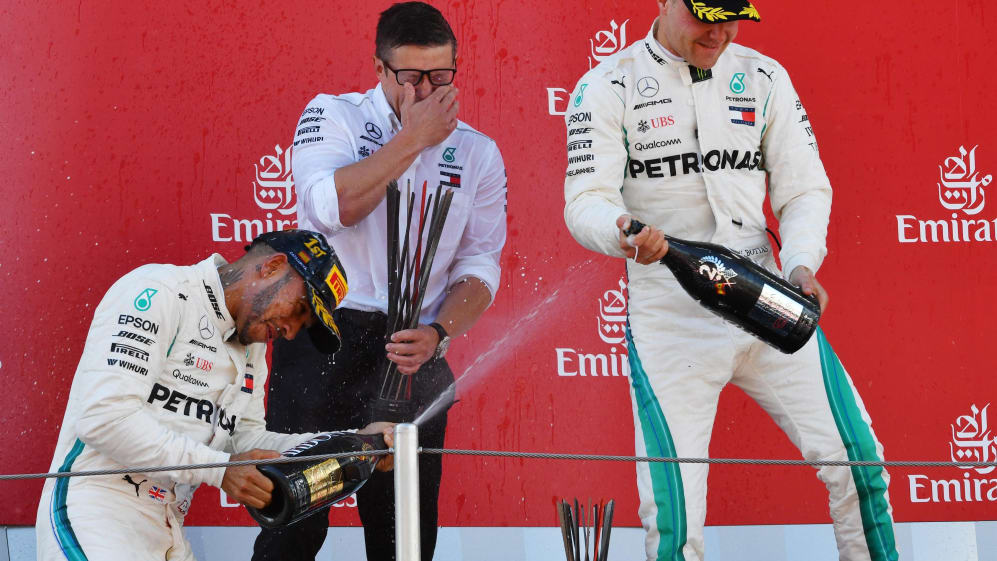 I felt that synergy today, which I haven't felt this year
"I couldn't have done it without this incredible team," said Hamilton. "Today the car and myself, I felt that synergy today, which I haven't felt this year.
"This is when we're going to start to continue to apply the pressure. We have the Mercedes board with us, it's great to have them here, for them to see that force in the team - the strength and depth."
Hamilton extended his lead to 17 points in the drivers' championship, having been 17 behind after the second race of the season in Bahrain, however he remained cautious.
"You can only take it one race at a time," he said. "This weekend, we got ourselves on the right path. The team did an exceptional job. I didn't know what the pace would be.
"I was much happier with the car. I wouldn't say I had perfect synergy, but almost. I think that showed in my face [as he celebrated after].
"I'm really happy. I said I wanted to come and win in the way that I have won. Coming across the line, I'm happy I did it in the way I planned to."
This was the first time this year that Mercedes had dominated a weekend in the way that had become so common over the last four years, with rivals Ferrari providing a sterner challenge.
What did Hamilton think the turnaround in form was down to? "I don't think it's only the track," he said. "Testing was quite good. We had a read what the track was like.
"I would say you could say a small percentage of it was the track. But I think it's our understanding and improvements we have been making to the car.
"Our team have been working hard to understand how it works. I think it has come together this weekend."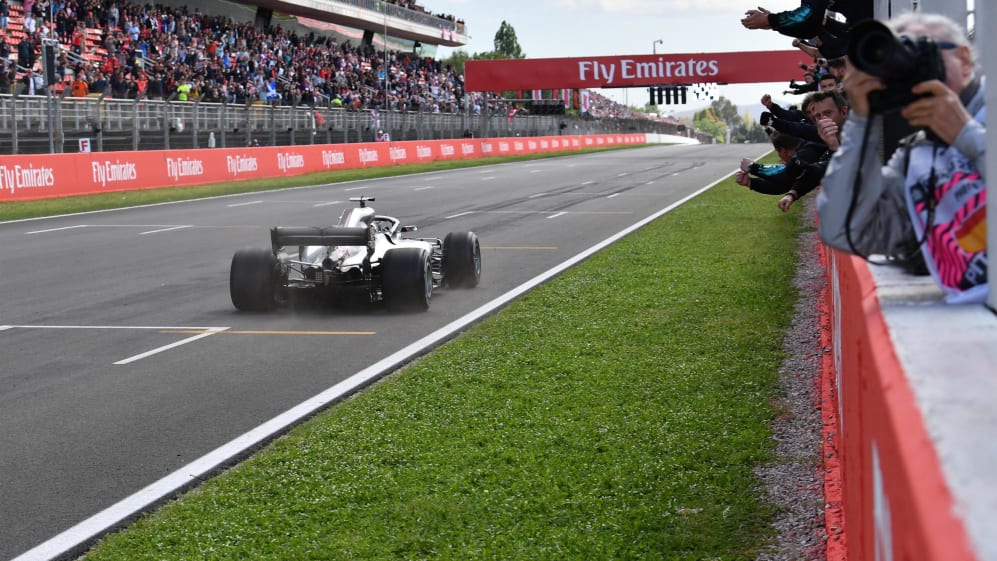 Our team have been working hard - and it has come together this weekend
Hamilton was uncertain whether this result would be a turning point in the championship given the challenge everyone is having with getting the tyres to work.
"It's a bit early to say, but I would like to hope it could be part of the turning point," he said. "Race by race, we can understand the tyres more, which is a battle for everyone.
"But we could easily go to the next race and struggle and be nowhere. It's too early to say. After five races, we have a much better understanding of the car, of what we need to do to get the car working.
"We go to Monaco on a high note, but we know we have a long mountain to climb and a lot of work to do. It's important we continue to push and work as hard as we have been."
Valtteri Bottas finished second to give Mercedes their first one-two finish of the season and help the team reclaim the lead in the constructors' championship from Ferrari.
Hamilton's win also means he is the first driver to reach 30 consecutive points finishes in F1 history. It's also his 41st win from pole, breaking Michael Schumacher's record. All in all, a pretty good weekend for the reigning world champion then.