'I just want to finish the job' – Leclerc looking to finally capitalise from pole in Azerbaijan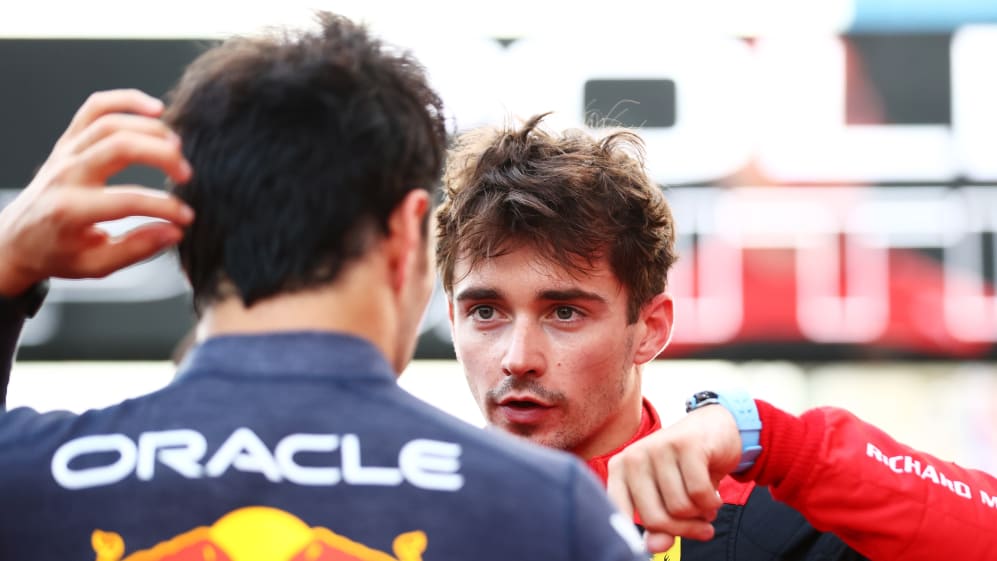 Charles Leclerc hasn't won any of the last four races, but he has taken pole in the last four qualifying sessions – thanks to another stunning Saturday showing in Azerbaijan. And this time, he wants to make it count.
Leclerc enters Azerbaijan with a nine-point deficit to Max Verstappen, having finished second in Miami, retiring from the lead in Spain, and finishing fourth at home in Monaco. On Saturday he took pole by 0.282s over Sergio Perez, and the Monegasque driver couldn't help but look back at the last four races as he asserted his aims for Sunday.
READ MORE: Leclerc blazes to Baku pole as Perez joins him on the front row in Azerbaijan Grand Prix qualifying
"Well, I just want to finish the job. The past two weekends I've already said that on the Saturday, and it didn't happen on the Sunday. We need to make it – well we don't need to make it work – but it would be very nice if we made it work tomorrow. Let's see how it goes in the first few laps and then I will try to keep the lead.
"Whether it's strong enough compared to the Red Bull, this we'll see tomorrow. I think since we had the new package, we've tried different things and from my feeling, it feels better in the race, but we still need to confirm it tomorrow so tomorrow we'll have an answer for that. The feeling is there and it's good, so I'm optimistic for tomorrow."
The qualifying winner said that he had some close calls with the barriers on the way to his 15th career pole and sixth of the season.
HIGHLIGHTS: Watch the action from qualifying in Baku as dominant Leclerc takes pole
"It didn't feel like I left much on the table. Turn 2 I was losing all the time and in my final lap I just released the brakes and prayed that it was okay, and it was a pretty close call there, and in the last corner it was trickier, but I feel it was more wind-related. Overall, I was very happy with my lap.
"Monaco was pretty satisfying too, but yes, on street tracks it always feels very, very special to push the limits with the walls. You can feel you're on the limit and you know whatever mistake you are doing at that time is just the walls. The adrenaline is running high and it's great to be on pole."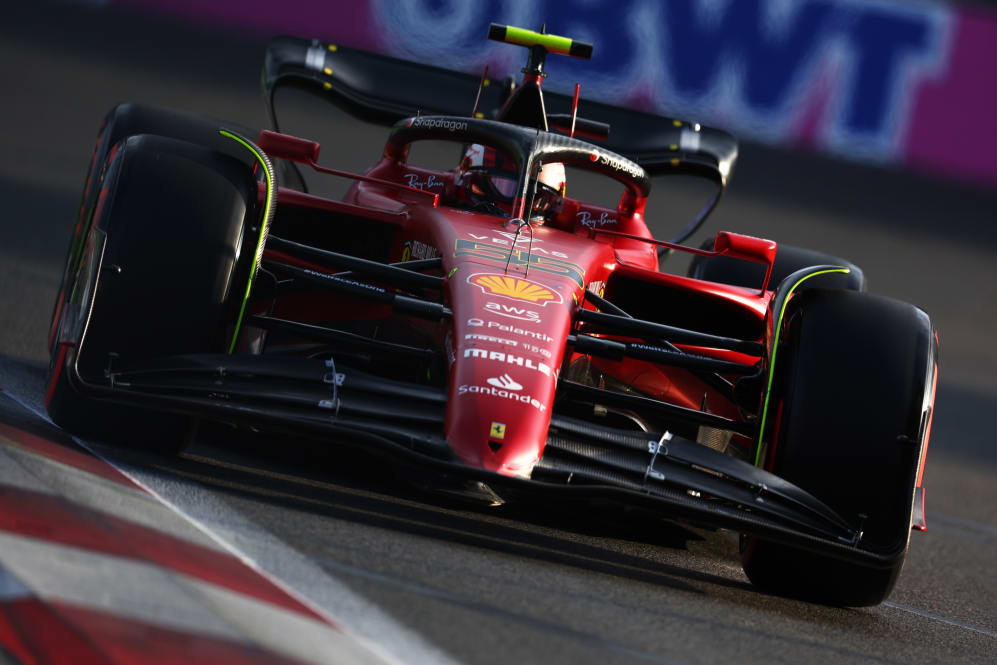 Team mate Carlos Sainz held provisional pole before the final laps came in Q3, the Spaniard falling to fourth as he made a mistake exiting Turn 3. He said he "did overstep" the limits in his efforts to consolidate pole position – but added that anything can happen in the race tomorrow.
"Yes, it's a pity but at the same time you know I think we've made some progress throughout the day and I was feeling in contention for pole – [considering] that after the last couple of races, especially prior to Monaco, I wasn't…
MUST-SEE: Double crash for Stroll ends in red flags in Baku qualifying
"It's what happens when you push to the limit; sometimes you take P1 like I took in Q3 round one and sometimes you overstep it which clearly, I did overstep it in Q3. Still, everything to play for tomorrow. Starting position here doesn't matter that much, so we're going to push.
"[Race pace-wise] I think it's been neck-and-neck with the Red Bull. It's difficult to predict right now – long runs on Friday are never long enough to tell us that, but with a good start and smart strategy and driving I think we can still be on the podium or winning tomorrow."