'I keep dreaming about it' – Sainz says taking first F1 win at home would be 'the best ever'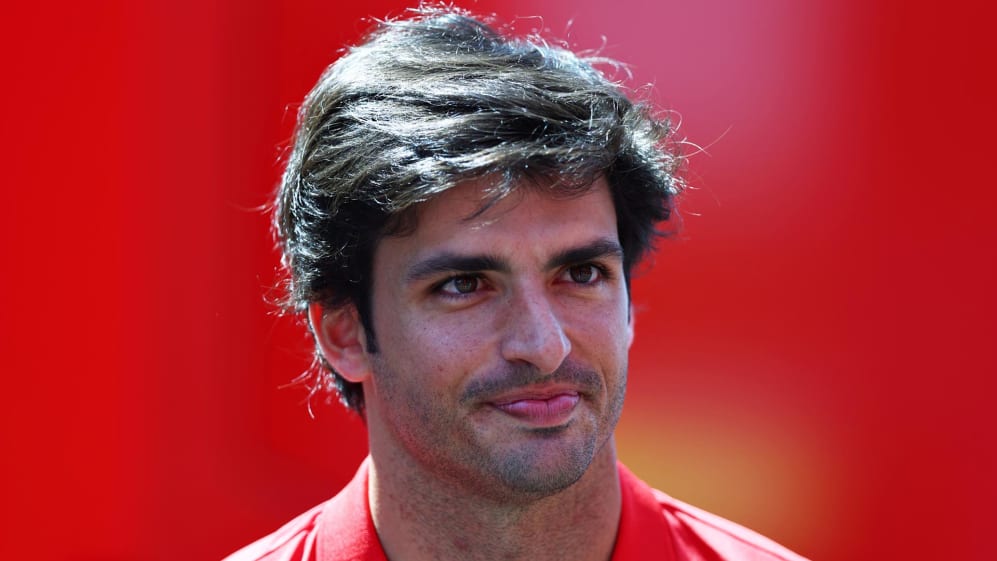 Carlos Sainz says he wants to make history and achieve one of his dreams with a maiden Formula 1 victory at home – but the Ferrari driver added that he's not "obsessed" by the opportunity that could present itself this weekend in Barcelona.
The Spanish driver enters his home race with three podiums and two DNFs so far this season, Ferrari six points ahead of rivals Red Bull in the championship. And all eyes will be on Sainz this weekend as he seeks a first Formula 1 Grand Prix victory – in front of thousands of his (and Fernando Alonso's) home fans.
FORM GUIDE: Can anyone disrupt Leclerc and Verstappen in Spain?
"To do it at my home Grand Prix would be the best ever," said Sainz. "I keep thinking about it, I keep dreaming about it. Same way that when I was here when I was 10 years old, I dreamed about being a Formula 1 driver, and it happened. Then I dreamed about being a Ferrari driver and it happened. And I dreamed about winning, you know?
"And this last week I've been training back at home, I've been trying to recover from the slight knot that I have in my neck from the accident in Miami to arrive here fully prepared. Yes, I've been thinking a lot about it. It's what motivates me, it's what makes me train at 7am and push like crazy. I'm thinking about it – but not obsessed."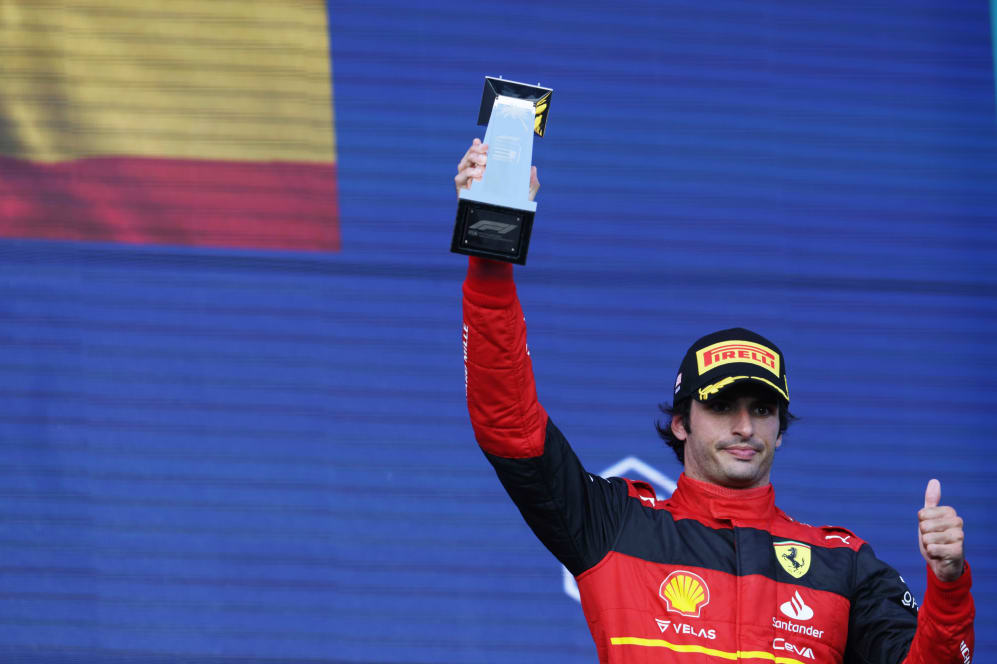 Sainz was asked whether a lack of a career win is a 'monkey on his back' – but he disagreed with that sentiment.
"I don't feel that impatient about it," continued Sainz. "I want it, but you need to [realise] I've been going for a race win since the day I've arrived in Formula 1. I've waited a lot, so I'm ready to have to wait even further."
Despite taking three podiums in five Grands Prix, Sainz is fifth in the championship – behind Mercedes' George Russell – due to retirements in Australia and Imola. The 27-year-old said that he's not had the best start to 2022 but "there's plenty of time to recover" as he hopes to catch up to championship leader and team mate Charles Leclerc.
WATCH: 5 of the most dramatic moments from the Spanish Grand Prix archives
"Yes, it hasn't been the ideal start to the season. Probably I'm the first one who's not 100% happy with how everything has gone. At the same time, you look at it in a positive way: you know, every race finish so far has been on the podium, even if I'm not 100% happy with the car I'm fighting for pole positions out there and I'm finishing on the podium when I finish.
"So those two zeroes in Australia, Imola, they have quite a big effect in the drivers' championship, but at the same time with 17 races left I think we still have plenty of time to recover. And now with an upgrade package coming, the car probably developing a bit, hopefully I can get it a bit more to my liking and get the season going."