'I knew it was a matter of time' says Leclerc after opening 2022 with pole position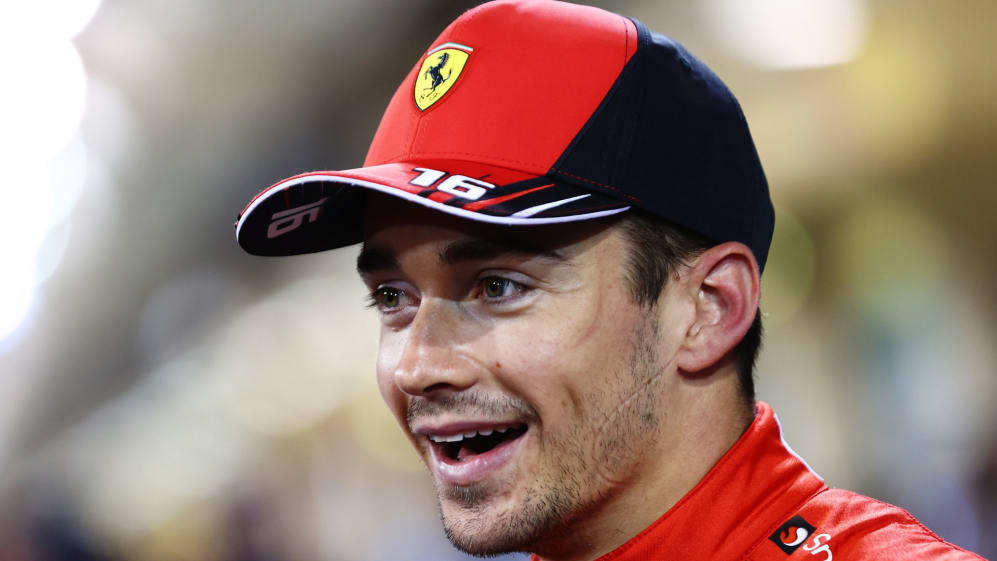 Ferrari are back on top – at least for the start of the 2022 Bahrain Grand Prix – as Charles Leclerc took a 10th career pole position and his first since last year under the lights on Saturday. He spoke about his elation at seeing the Scuderia in first place once again.
Leclerc topped Q1 and Q3, taking pole position in Bahrain for the second time in his career, as he beat reigning champion Max Verstappen to pole on Saturday by 0.123s. The Monegasque driver, who did take pole position twice in 2021 but last won a race in 2019, remarked on the satisfaction he felt on Saturday evening.
READ MORE: Leclerc takes stunning Bahrain pole for Ferrari ahead of Verstappen and Sainz
"Obviously, the last two years for the team have been extremely difficult after 2019… we had two very difficult years where I knew it was just a matter of time before we got back to the top because we were working well – but until you actually do it, you always have the doubt," he said.
"And finally, this season, we managed to make a car that is back to where it deserves, which is to at least be in the mix for the top positions. And today the car was great – it wasn't an easy qualifying session, very difficult to keep the tyres in the right window and to actually put a lap together. I struggled quite a bit during qualifying, but the last Q3 lap was good enough for pole, so I'm very happy about this."
Of course, Sunday's race is where the points are won and lost and, while Leclerc was relieved that Ferrari had found stellar short-run pace, he expressed his wariness over the Red Bull of Verstappen that split the Scuderia on Saturday.
"Again, and with Carlos also last year, it's been a very difficult year and it's not easy after 2019… But I think we reacted in the best way possible and during these [pre-season] tests we straight away felt that there was a good feeling with the car."
As for Sainz, he was left third on the grid having taken provisional pole in Q3 – only to be eclipsed by his team mate and champion Verstappen. The Spaniard was, however, happy with his progression in the Ferrari, having said on Friday that he had plenty of work to do to catch up.
"To be fair, I am quite happy with the progress that I have done throughout the weekend. I've been very far off, really struggling with this car, to understand how to drive it and I've been more than half a second behind the whole weekend.
"To be even fighting for the pole position today in qualifying was good news for me. And to put together a good lap there at the beginning of Q3 and then not managing to extract that last tenth is a pity, but at the same time it's deserved. I think Charles has been ahead the whole weekend and he deserved that pole position, and the team did such a great job."
Sunday will see Sainz share the second row with Sergio Perez, both drivers backing up their team mates on the front row – or perhaps going for the first victory of the season...