'I know my time is not infinite' says Binotto as he plots Ferrari revival after tough 2020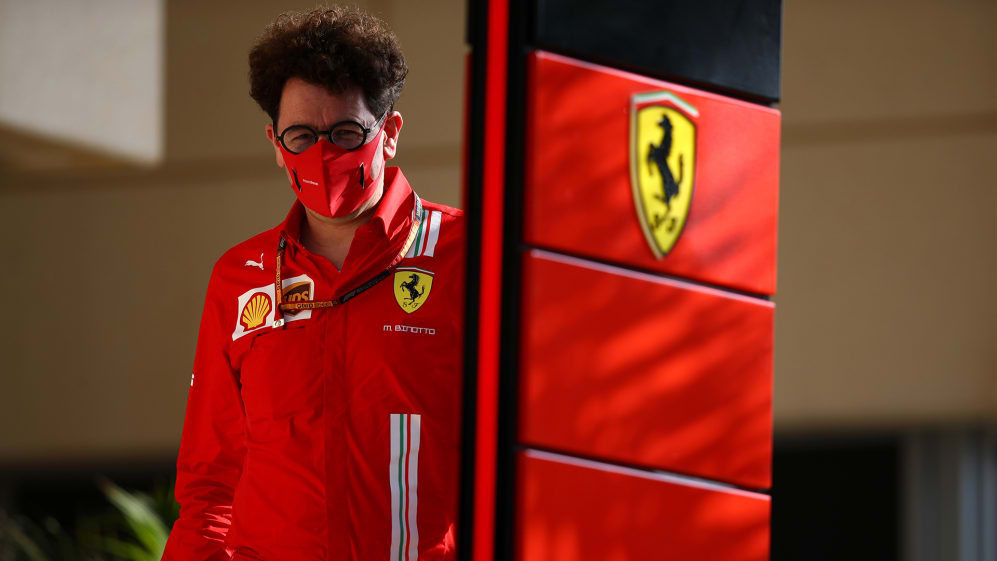 After a difficult 2020 F1 campaign, Ferrari boss Mattia Binotto says he has the "full trust and full support" of chairman John Elkann and vice-president Piero Ferrari, but has admitted his time at the famous red team is "not infinite" – and says they must improve their form quickly…
Binotto took over from Maurizio Arrivabene in 2019, with Ferrari going on to finish second in the constructors' championship behind Mercedes that season. But they dropped dramatically down the pecking order last year, and ended up a lowly sixth.
READ MORE: Ferrari on the disappointments of 2020 – and why they have renewed hope for 2021
Despite the poor performance, Binotto remains in charge at Ferrari, with the Scuderia currently favouring stability and reorganisation rather than wielding the axe.
"There are no changes in our plans, no changes in what is our future," said Binotto. "I know that my time is not infinite, certainly. I am pretty aware of the fact that, as a team, we need to do well, and myself as well as principal to do well, in the next seasons."
Spending the season mired in the midfield and being defeated not just by main rivals and fellow big spenders Mercedes and Red Bull but also McLaren, Racing Point and Renault was a bitter pill to swallow for Ferrari – and Binotto accepts they performed well below par.
"Overall, it was a very intense, dense season, difficult for many aspects, where our performance was inadequate," he said.
"Finishing sixth in the constructors' is very bad as since 1980 that had not happened. But it's a season where I think we invested a lot in the future.
READ MORE: Returning Ferrari to top three is 'minimum objective' for 2021, says Binotto
"We are trying to create the solid foundations which are required to become very competitive and hopefully to open a new cycle for the future."
Ferrari are hopeful this year will be better, the Scuderia changing things up with their youngest driver line-up since 1968 as Carlos Sainz joins in place of Sebastian Vettel, alongside Charles Leclerc.