Feature
LONG READ: Ferrari on the disappointments of 2020 – and why they have renewed hope for 2021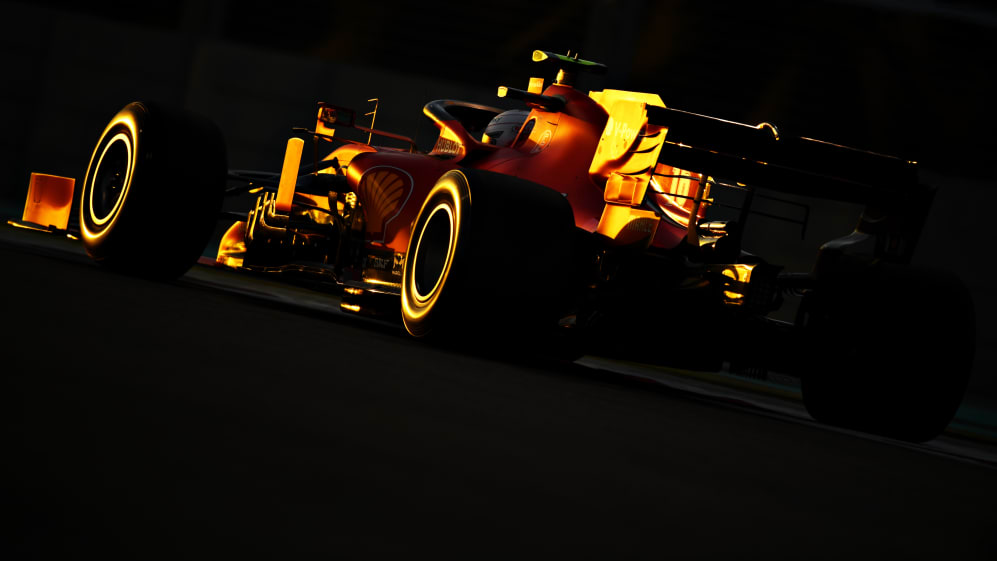 Ferrari's 2020 campaign was winless and their worst for 40 years. By their very high standards, it was a failure – and they've humbly accepted that. But amid a frustrating year, the Scuderia began putting the steps in place to right the wrongs, and with a fresh driver line-up, an all-new engine, and a revised aero package – the Prancing Horse is ready to fight back…
The prologue
It was a cold, crisp afternoon in February 2020 when the world's Formula 1 media and distinguished guests descended on Reggio Emilia's quaint old town. They were headed for the majestic Romolo Valli Municipal Theatre, a spectacular setting to unveil what was hoped to be a spectacular racing car, one which would carry Ferrari to their first World Championship in more than a decade.
READ MORE: Future leader Leclerc shares 'winning mentality' with Michael Schumacher, says Ferrari boss
It would be a fairytale story, the famous red team finally wrestling the crown from the vice-like grip of rivals Mercedes, in a year that would feature their 1000th Grand Prix – on home soil no less at Mugello – as they celebrated their unique place in Formula 1 as the only team to have competed every year since the first season.
The SF1000 was a sight to behold, after an extraordinary introduction - featuring a stunning orchestra, choir and ballet dancers - with Team Principal Mattia Binotto saying the Prancing Horse had pushed the boundaries and "been extreme on the concept". The car, he said, was "completely different to the one of last year". The focus was on reliability but they had tried to maximise downforce and aero performance.
Having pushed Mercedes harder than they had previously in the hybrid era in 2019, expectation – among the team, the Ferrari faithful and those around the world - was understandably high. Addressing their lack of downforce and a push to improve aero was necessary. But when you make such sweeping changes, your performance can go one of two ways. Unfortunately for Ferrari, it went the wrong way.
By slapping on the downforce, the car was too draggy. And combined with a lack of engine performance – data seen by this writer showed they were now bottom of the four manufacturers when it comes to pure power – they had not only fallen back from Mercedes and behind Red Bull, but they were now mired in F1's most competitive-ever midfield. The struggle was real.
READ MORE: Haas to acquire Ferrari personnel, based in Maranello
The realisation
When Binotto took to the stage with Sebastian Vettel and Charles Leclerc at their 2020 launch, he did so knowing that the winter was not going as they had hoped. The data, at least, suggested that this was likely not going to be the year they finally hauled themselves out of the rut. But there remained hope until they ran the car at testing.
It was only then that they confirmed what they already knew. 2020 was going to be a long, long year. However, even they did not realise it would be so difficult, with the campaign set to ultimately be remembered as their worst season for 40 years.
"It has been a very hard season, even harder than expected," said Binotto in December, keeping with his stance since he took the reins at Ferrari of being more open and accountable to the media and public than his predecessors.
"We knew last winter the car was not performing as we were hoping. We understood very quickly during winter testing the car would not be fast enough but we were not expecting overall such a difficult season, not just from a performance point of view but also the Covid pandemic and the situation we had to face.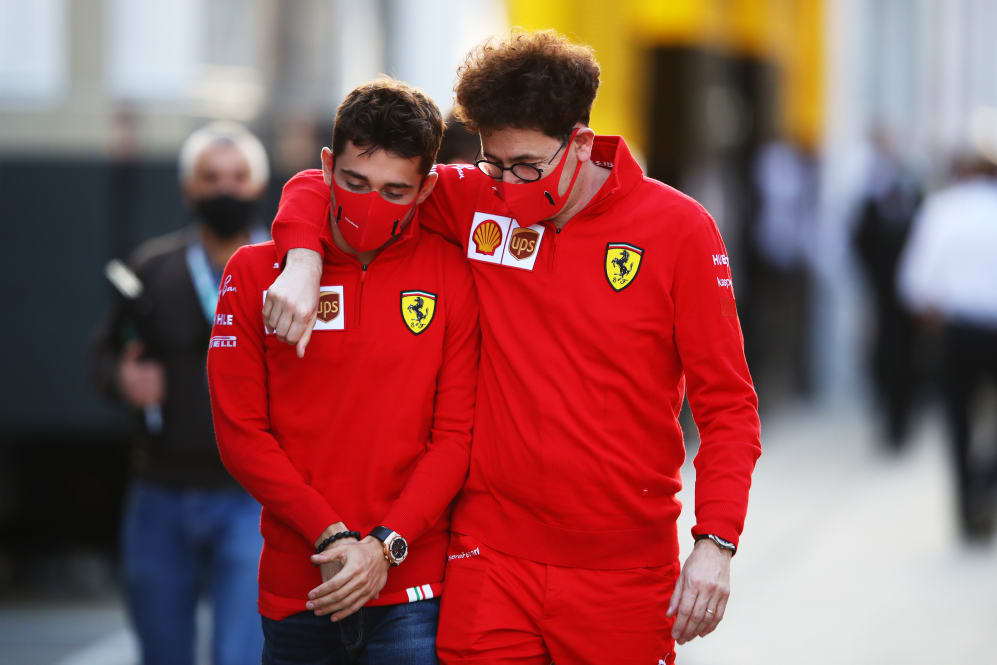 "The level of our performance has been inadequate, compared to what should be the standard of Ferrari. We are very disappointed for it. We feel full responsibility. We are sorry for the company and sorry for fans."
Ferrari ended the year with a meagre three podiums and sixth in the constructors' championship, more than 400 points – the equivalent of 16 race victories – behind defending champions Mercedes.
The positives
It may not seem like Ferrari had many positives to take out of 2020, but one shining light was most definitely their rising star Charles Leclerc. Sure, the Monegasque driver didn't win a single race, nor challenge for the title as he would have hoped after a breakthrough first year with Ferrari in 2019, but he matured and developed as a driver across the year, and the fact he was in with a shout of finishing fourth for most of the season with the car he had is arguably his best achievement to date in F1.
READ MORE: Ferrari listened to all Sainz's team radio messages before hiring him, reveals Binotto
"Charles had great year," says Binotto. "He developed through the season. We know he is a talented driver. He's shown he's good in the races, at overtaking and defending. Even if it has been a difficult season on track, he has developed as a person, developed as a leader. Today in the team, the engineers and team members see him as an important reference point for the future."
It will be important that the two [drivers] are somehow helping team decisions or accepting team decisions in order to optimise what is the team's interest
The way Binotto and the team speak about Leclerc shows that the Monegasque is an important part of Ferrari's future. They don't just hand out five-year contracts to anyone – Leclerc's runs until the end of 2024 – after all. But that is not to say that they don't respect Sainz – who replaces Sebastian Vettel after Ferrari felt like they needed to change things up – and what he can bring to the team.
"He's a fast driver, he's very strong," says Binotto of Sainz. "2020 was a very good season for him – he was faster in qualifying (than in previous years). He's a very strong racer. I'm expecting him to contribute to the constructors' which is very important to us.
"He will bring his experience, which is not little for F1, [and bring] different methodologies in terms of working with engineers and a different experience, which we are very open to hear, to listen and to learn where possible."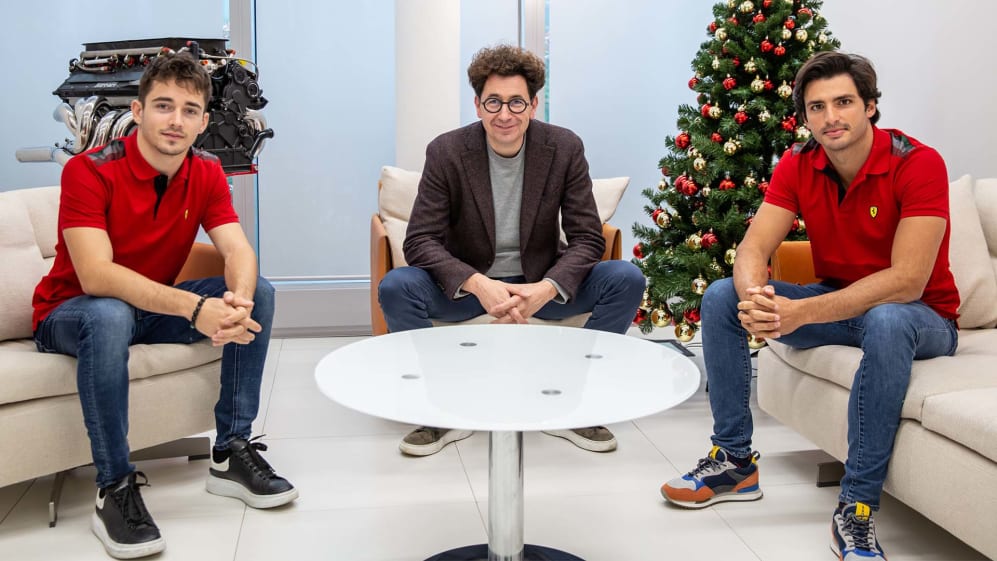 Having two young racers – in what will be their youngest driver line-up since 1968 - hungry to prove themselves could make managing them challenging, but both have shown their maturity and mental strength in racing against and working with their team mates already. It's perhaps why Binotto seems confident of being able to manage them.
"There is nothing written in the contract of Charles being the [team] leader," says Binotto. "I think that the two will be free to fight on track. I think it's important that they are not damaging themselves, that is clear, but I think that they will have equal opportunity, certainly at the start of the season.
"Our top priority, as I said in the past and will remain, is to optimise the team's points," he added. "So it may be that in some races, it will be important that the two are somehow helping team decisions or accepting team decisions in order to optimise what is the team's interest."
READ MORE: 'I need to pick my fights better' – Leclerc targeting Lap 1 improvements in 2021
The engine
Hauling themselves back into contention will depend, in large part, on their ability to improve their power unit. Once the class leader, Ferrari found themselves bottom of the pecking order last year. That only served to compound Ferrari's misery. So they embarked on an all-new engine for 2021. Such a move is risky, of course, given in-season development is banned, so they'll be stuck with what they have all year – but it was a move the team simply had to take if they wanted to compete again.
"I can confirm the engine is running well at the dyno," says Binotto. "In terms of performance, it progressed well, significantly I think compared to what it has been in 2020. Luckily enough, we can have completely brand new PU in 2021 otherwise we would have kept a performance disadvantage to our competition. Is it back to 2019? I don't think that should be the question. [The question] should be, where will we be compared to our competitors? That is more important.
"I think we will be back to being competitive as a power unit. It won't be the worst of the field, that's the feeling I got based on the figures I saw at the dyno. But I don't know what the others are doing. Only the track can tell us. But the hope is to be back to be competitive, maybe not the best yet which is something we are looking forward to the future but to be back to being competitive."
READ MORE: Ferrari pit equipment 'needs an overhaul' says Vettel as slow stops contribute to 'painful' Sakhir GP
We should get our first glimpse of whether Ferrari have been successful in transforming that potential to the track – and pitting it against their rivals, who themselves will have hoped to have made gains – on the final day of pre-season testing in Bahrain.
The expectations
While last year was disappointing on multiple fronts, Binotto insists the team tried to make the best of it and learn from their mistakes in a bid to turn the ship around into this season.
Shifting their position in the overall order will not be easy, not least because Mercedes and Red Bull are operating at such a high level and the three midfield teams that beat them – McLaren, Racing Point (now Aston Martin, with former driver Sebastian Vettel in situ) and Renault (now Alpine, with former Ferrari star Fernando Alonso back in the fold) will be no pushovers. It's why Binotto and the team are steering clear of outlandish expectations, instead showing some humility with a realistic target.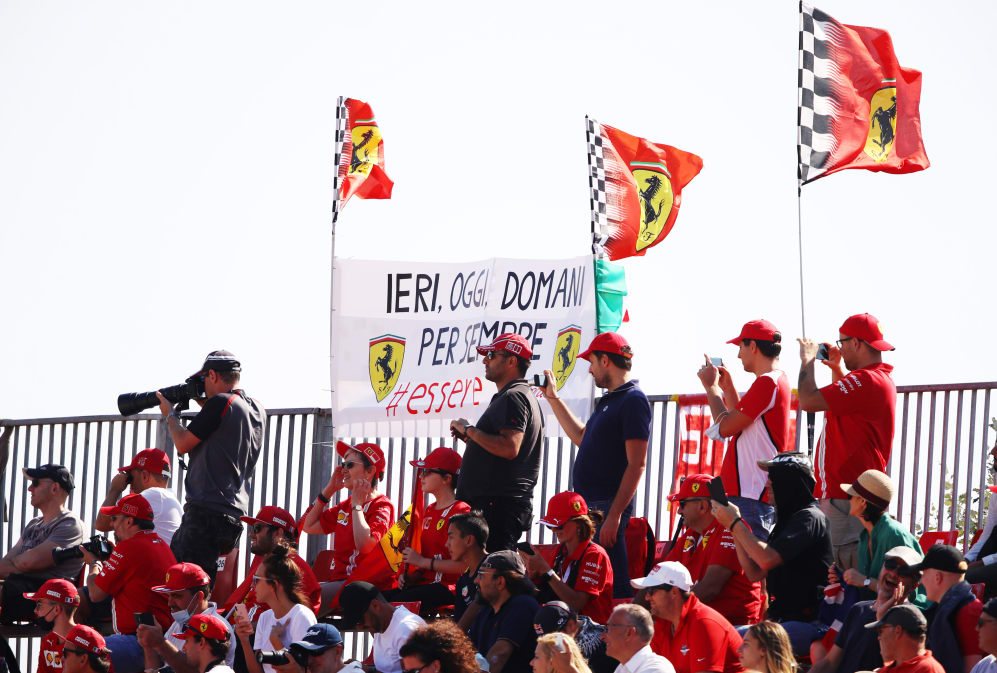 "This team has been capable of finishing second in the past five years except once when we finished third, so I think third is not fully impossible," says Binotto. "And I think that should at least be our minimum objective for next season.
READ MORE: Ferrari's all-new 2021 engine delivering 'very promising' dyno figures, says Binotto
"Still, I think that finishing third will not be an easy job. Finishing third will be difficult because there are teams like Racing Point [Aston Martin] who I am sure will be very strong next year. I think McLaren will be very strong again – they got an upgrade on the power unit – so overall I think it will be a difficult achievement but still I believe that as a team as a minimum objective we should try to achieve it."
Four seconds and a third, as Binotto mentions, in the five years previous to 2020 is impressive consistency. It's only because expectations at Ferrari are so high that sixth in the last campaign was so utterly disappointing. There's no reason to suggest they won't be back in the top three. With the resources they have, such a feat should be, as Binotto suggests, the bare minimum.