'I know what I can do' – Grosjean defiant after FP1 shunt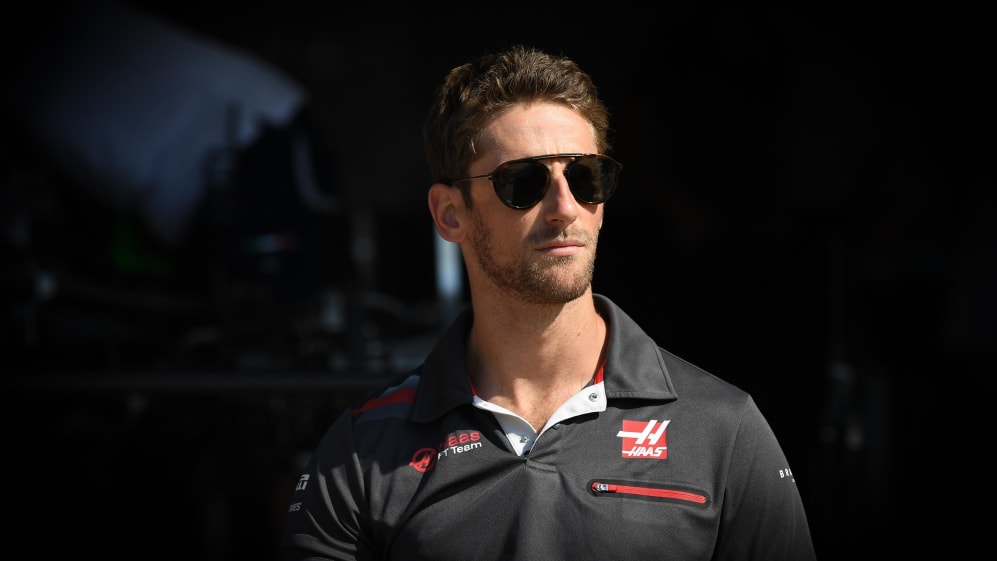 Romain Grosjean bounced back in emphatic fashion last weekend after a tough start to his season. And the Haas driver is hopeful of showing his fighting spirit again after he wrecked his VF-18 in FP1, forcing him to sit out the second session at Silverstone…
The Frenchman came into Friday's opening practice of the British Grand Prix on a high, having secured his first points of the season with a superb fourth-place finish in Austria. However, his weekend in Northamptonshire didn't get off to the best of starts.
He missed FP2 on Friday when his team were forced to replace the chassis he damaged by crashing heavily at Turn 1 in the opening session. It has seemingly put the pressure back on Grosjean, who remains defiant that he can deliver a result this weekend.
"We know why I haven't been scoring points at every race this year," he said. "It's not always been my fault. I know what I can do. I know what the team can do. Obviously today is not ideal. But again, let's talk on Sunday and see if we recover and can do great.
"FP3 is going to be quite important for us and we need to put as much as we can into it. We need to go into qualifying and discover the track when it's really warm, but hopefully we've learned what we needed to learn with Kevin (Magnussen) today and we can apply that data to my car tomorrow."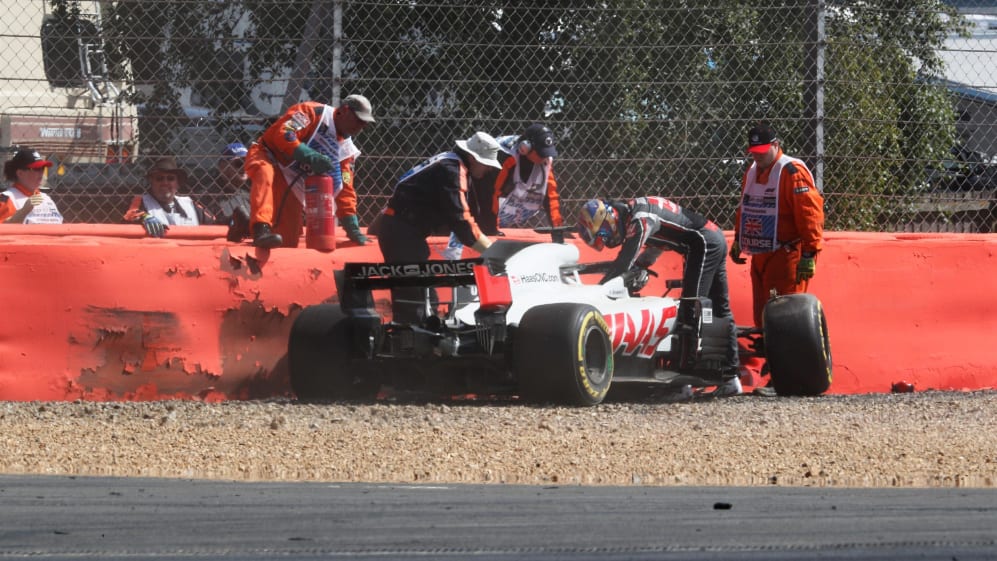 Asked to explain the incident, he replied: "I closed the DRS a bit too late on the lap, the airflow hole didn't recover and I lost the rear end. It's a bit of shame, and obviously we wanted to run in FP2.
"I've been watching Kevin quite a lot and seeing what he was doing. The hot temperatures on the track are interesting for everyone to understand. I think we can do better tomorrow. But the pace was good this morning, and the car felt good so yeah, tomorrow should be alright."
The damage to the car – which occurred when Grosjean lost the rear end of his VF-18 after deactivating his DRS too late - was such that Haas had no choice but to change his chassis.
"It wasn't a big impact," added Grosjean. "But the front wheel came back and removed some parts of the chassis – and it was easier to change the chassis rather than trying to rebuild those parts. So that's why we decided to change it."
His team mate Kevin Magnussen almost suffered a similar fate after activating his DRS at Silverstone's first corner, with the Dane believing that the American team will struggle to use the overtaking aid at that part of the circuit this weekend.
"I tried once (to use it at Turn 1) and I nearly ended up like Romain," Magnussen said. "It's not possible for us to do it. Red Bull were doing it I think which is incredible. It's not close to being possible with us."
Grosjean will be looking to bounce back from his small setback and deliver another points finish this weekend, having secured an impressive 12 at the Red Bull Ring last Sunday.